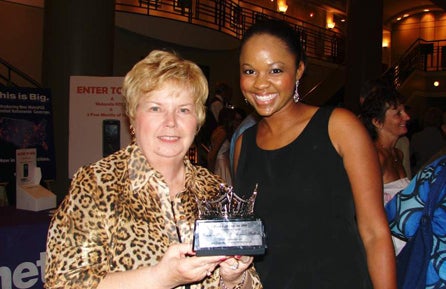 Melanie Bullock and Veronica Livesay, co-executive directors of the Miss UCF Pageant, received the prestigious President's Award from the Miss Florida Board during the recent Miss Florida pageant in St. Petersburg, Florida on July 8-11.
This award is presented to local executive directors who have displayed outstanding commitment and belief in their local pageants, and have demonstrated enthusiastic support and passion for the Miss Florida program.
Bullock and Livesay work in the Division of Student Development and Enrollment Services.