Misty Shepherd, who helped guide UCF for nearly three years as interim vice president and chief operating officer, has taken on a new leadership role: senior associate vice president for Financial Affairs.
Shepherd, a certified public accountant, previously served as chief financial officer for the UCF Foundation before accepting the interim position as the university's COO.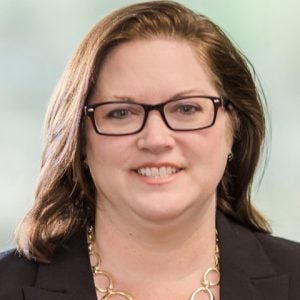 In her new role, Shepherd will oversee the offices of finance and budget, and other strategic projects within the Division of Administration and Finance. She will report to Senior Vice President of Administration and Finance Gerald Hector, helping oversee all financial matters, the new budget model, and business processes that will shape UCF's transparent reporting of financial information.
"Misty is an experienced and seasoned finance and accounting professional," Hector says. "Having started her career in public accounting, she brings to this role not only those skills, but her relationships both on and off campus afford her the opportunity to meld her understanding of a plethora of UCF's policies, practices and procedures into a strategy that can have immediate impact as we continue with our change management activities."
Shepherd says she's excited to return to the financial side of the university's operations.
"This is an amazing group of talented professionals who provide critical infrastructure and service dedicated to the success of this institution and its mission, and I am truly honored by the opportunity to lend my support and leadership at such a pivotal time," she says.