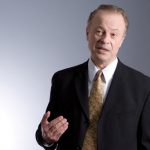 The NBA isn't resting on its laurels as a pacesetter in sports diversity. The league has again earned an A grade in a study of the diversity of its leadership in its front office and its 30 teams.
The Institute for Diversity and Ethics in Sport at the University of Central Florida released its annual report on the league Thursday. The NBA received an A-plus for race and an A-minus for gender. It is the only men's pro league to be awarded an overall A.
Using data from the 2010-11 season, the study found that for professional positions at the league office, 36 percent were held by people of color and 42 percent by women.
At the beginning of the season, 33 percent of head coaches and 45 percent of assistants were people of color. The percentage for general managers or executives with equivalent responsibilities was 26 percent.
There were five African-American CEOs/presidents for teams and two women who were presidents.
"Our goal has always been to hire the best people available, which has worked well for us, and we will continue to do that," NBA spokesman Mike Bass said.
The NBA had nine African-American and one Asian head coach at the beginning of the 2010-11 season, an increase of three percent over 2009-10, when minorities comprised 30 percent of the league's head coaches. The percentage of minorities serving as general manager doubled to 26 percent, highest among any of the men's pro leagues.
In addition, 45 percent of the league's assistant coaches were minorities.
"They've consistently had a record of opening up the search process so it includes a diverse group of candidates, and I think that's helped more than anything else," said Lapchick, chair of the DeVos Sport Business Management Program at UCF and director of The Institute for Diversity of Ethics in Sport.
The study found that 83 percent of the league's players were people of color this season, with the percentage of African-American players increasing one point to 78 percent. The percentage of Asians remained 1 percent, the percentage of Latinos rose slightly to 4 percent and percentage classified as "other" was under 1 percent.
There were five African-American chief executive officers/presidents of teams, including Terdema Ussery, who held both titles for the Dallas Mavericks. Two women held positions of presidents — the first female in such roles since the 2006-07 season — and Charlotte Bobcats owner Michael Jordan joined Ussery as the only African-Americans serving as CEOs.
Detroit's Joe Dumars, meanwhile, was the lone African-American team president of basketball operations.
There were 33 women in vice president positions in the league office, down one from the previous season. The percentage of minorities in senior administrative positions among NBA teams increased one percentage point to 22 percent, and women held 27 percent, up two percentage points over 2009-10.
"The other leagues do pretty well in the category of professional positions in front offices, but the NBA has done a much better job of getting women and people of color into those more senior positions," Lapchick said. "I think that's an important thing for any organization because obviously those become the leaders of the organization."
Source: ESPN.com, The Associated Press, NBA given A for diversity in study, by Richard Lapchick. Updated: June 16, 2011, 1:51 PM ET