The men's and women's tennis teams became the latest UCF squads to hear their names called during NCAA Tournament selection shows this year. Both teams found out Monday that they will compete May 3 in the first round.
UCF Athletics' teams have produced one of the most well-rounded and successful years in school history during the 2018-19 season. In addition to tennis, UCF's volleyball, men's soccer, men's and women's basketball, and women's golf teams all clinched NCAA Tournament berths while the football team appeared in its second straight New Year's Six bowl game.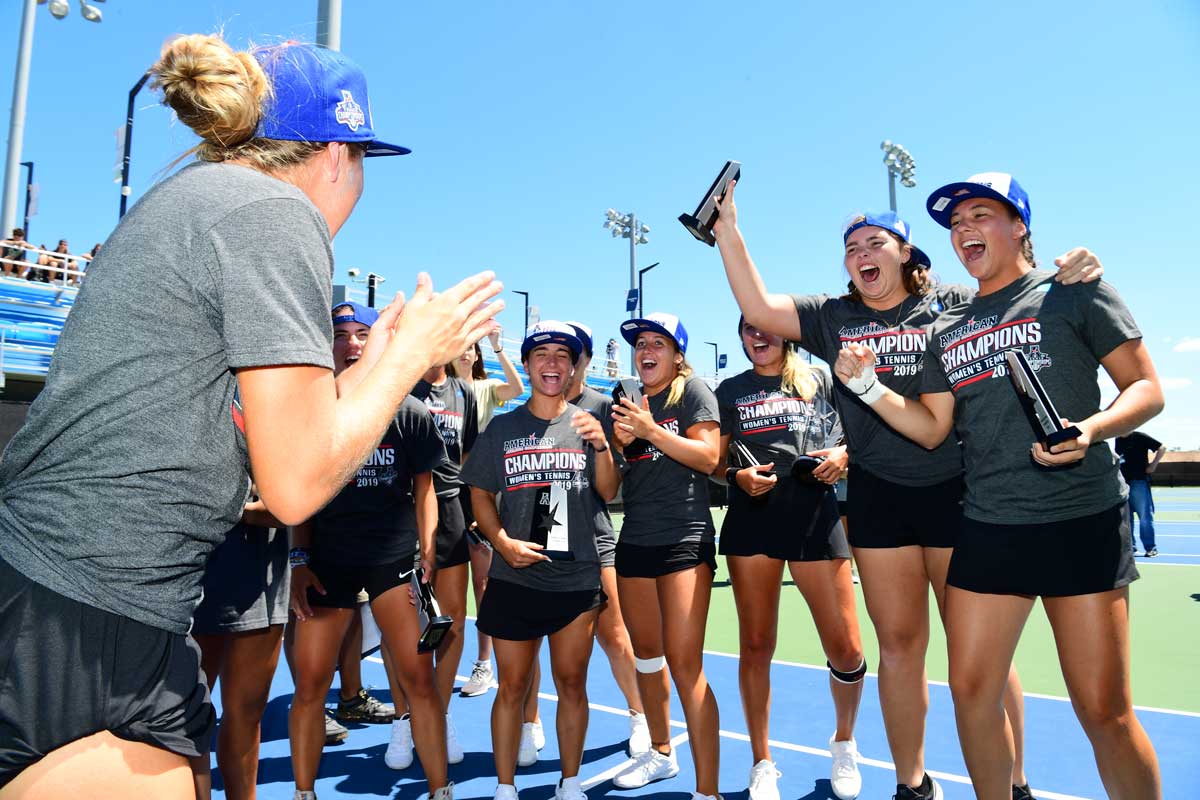 Women's Matchup
After earning the program's first conference championship title in 17 years, the No. 24 UCF women's tennis automatically secured its postseason berth and learned it will travel to Tallahassee to face the Alabama Crimson Tide in the first round of the NCAA Tournament at 2 p.m. May 3.
UCF is the only team from the American Athletic Conference to earn a spot among the field of 64.
It marks UCF's second consecutive NCAA Tournament bid and sixth all time. The Knights, who have already tied the school record for season victories this year, will look to build upon last year's postseason performance when they won their first match ever in the NCAA Tournament against FIU in the first round.
"It's great, we're excited to be in. That's the goal obviously, to be in the mix and to be with the best competition in the country," says head coach Bryan Koniecko. "We're excited to play Alabama again. I'm sure they're going to be a different team, it will be a completely different match."
The Knights beat Alabama, 6-1, in February when the Crimson Tide were unranked. The winner of the UCF/Alabama match will advance to the second round to square off against the either Florida State or South Alabama. That match will take place May 4 at 5 p.m.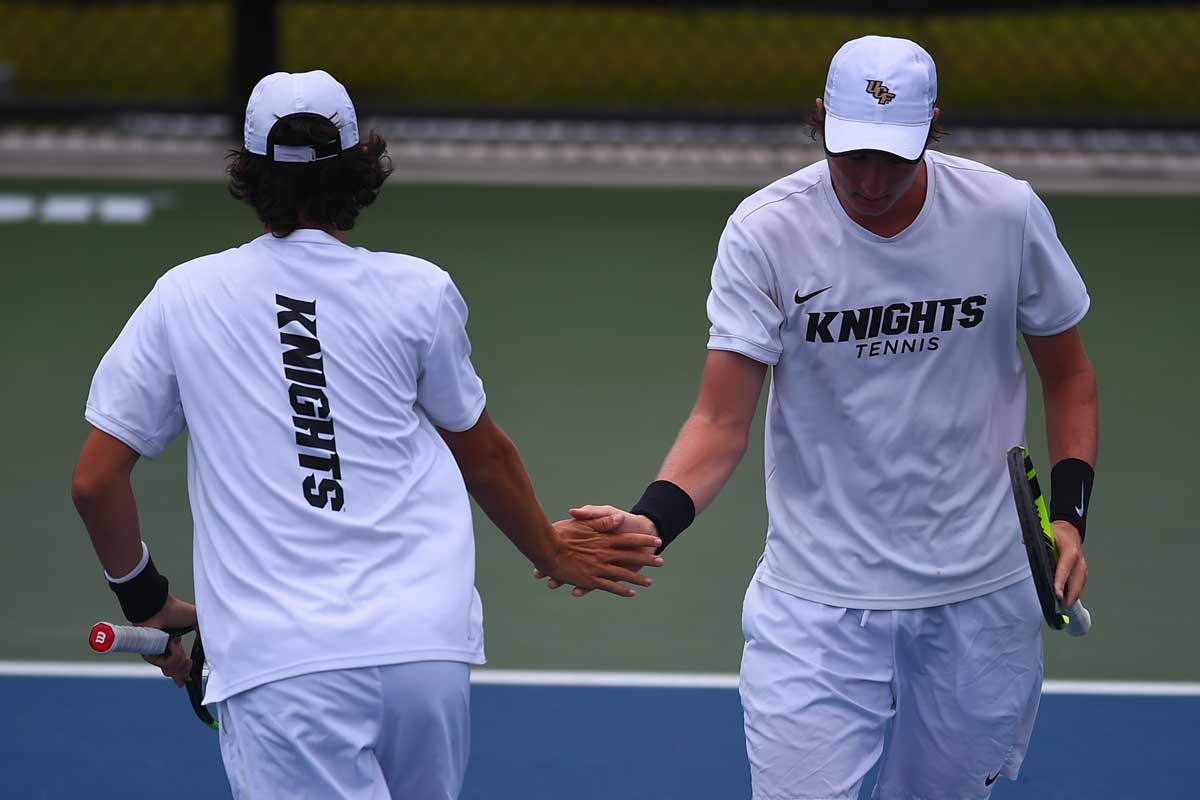 Men's Matchup
The No. 29 UCF men's tennis team earned a spot in the tournament via an at-large berth and will face the No. 27 Florida State Seminoles in the first round at 3 p.m. May 3 in Gainesville.
UCF is just one of three teams from the American Athletic Conference to earn its spot among the field of 64.
The NCAA bid is the second the Knights have earned in the last three seasons under Director of Tennis John Roddick. They're back in the tournament after just missing it last year as one of the first four teams left out of the bracket.
UCF last met the Seminoles in 2017 in Orlando, and the Knights came away with a 4-1 victory. The winner of Friday's match will advance to the second round to meet either Florida or Florida Gulf Coast at 2 p.m. May 4.