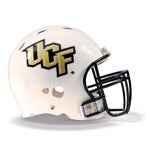 John Denton sat down with head coach George O'Leary for a question-and-answer session that touched on UCF's progress entering the 2011 season, the success of players such as Jeff Godfrey and Kemal Ishmael and the prospects for the upcoming campaign.
QUESTION: You said following the Spring Game that the offseason months would be a big determining factor on what kind of season UCF has this season. How have your players approached the summer months?
COACH O'LEARY: "When we left spring ball I told them from what I saw on offense, defense and in the kicking game that we have a chance each and every game to win if we do what we're supposed to do. But there's a lot more than that that has to take place for a team chemistry-wise. One thing is the development of leadership. We don't have a big senior class, and I usually always put everything on the seniors because you are only as good as them. Last year's group did an outstanding job of showing everybody, `This is the way that we do it at UCF.'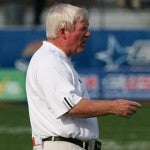 "This group I still don't see it yet and it concerns me from a leadership standpoint. As far as a talent standpoint, I think we've upgraded each year in all phases. There's no question that we have three or four freshmen that I'm already looking at to play from a talent standpoint if everything else is right. They can help us this year, especially on defense."
QUESTION: Beating Georgia in the Liberty Bowl is considered by most to be the biggest victory in school history. How did life change for UCF football after that game and what did that win do to raise expectations?
COACH O'LEARY: "There's more confidence around here now. I really think that success and confidence go hand-in-hand. The kids have plenty of confidence in themselves right now, but me as a football coach I'm always focused on making sure they don't lose sight of where we are. You get better or worse, but you don't stay the same. The only way to get better is through working. We're not where we need to be yet as a program, and that's my message to the kids when I talk to them. We still have a long ways to go. It's hard to get to the Top 25, but it's even harder to stay there. And we'll never be satisfied – and the assistants and the players understand that. We'll tell them that talking doesn't get it done; working gets it done. That's been the emphasis of this 12-week session of Summer (School) A and B."
COACH O'LEARY: "I've been coaching a long time and I've learned that anytime that you get double-digit wins in a season that's a heck of a year. I know we had three losses, but all three of those were basically because of self-inflicted wounds. How you get better is you look closer at the losses than the wins. Getting an 11-win season is nice, but you can't rest on your laurels and the key now is staying at that level with consistency. We don't want anymore up and down type of things and keep getting better. But any level of college football, you win 10 or 11 games that's a heck of a season to really be proud of."
QUESTION: This season's schedule features marquee non-conference games against Boston College and BYU and the six road games come in pairs of twos. Do you like how the schedule is arranged?
COACH O'LEARY: "I've always been a big believer in playing all of the non-conference games in the month of September. I like to go after them first and then go after our conference games. The non-conference games have become bigger and bigger situation with our program, and I really think you've got to win those games. That's what sets the tone for the season and it shows an ability to come out of the gate the right way in September. Those games allow us to pick up momentum and it carries over throughout the rest of the season.
"We've got to come out of the gate this season ready to go with a good non-conference schedule. Charleston Southern runs the option and a lot of play action and all it takes is one missed responsibility and it's going down the field. We've got our work cut out, and then we've got Boston College, a perennial team that always does well. FIU is a great game for both teams being in state and then we go out to BYU on a Friday night. I'm really looking forward to the month of September as a coach. Nothing changes – it's still 12 one-game seasons and that's the way I look at it. The most important game is the first game."
QUESTION: You finished last season ranked No. 20 in the USA TODAY/ESPN poll and No. 21 in the AP poll. What would it mean to the program to open this season in the national rankings? And could this team become a BCS-buster a la Boise State and TCU?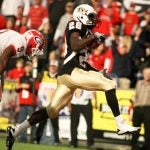 COACH O'LEARY: "I think we legitimized ourselves last year by getting up to 20 and 21. We should get some recognition this year. But I've never really been a big believer in the Top 25. I've always thought there should just be a Top 10. There are so many mistakes made in the Top 25. And if you're not listed initially in the Top 25 it's very hard to get there. Sometimes it's hard to get people out of there with two and three losses. I think they should have a Top 10 early and a Top 25 after the first month is over. That would be a lot more accurate and more beneficial to the non-qualifying schools."
QUESTION: New defensive coordinator John Skladany is quite familiar with the defense, having worked with the linebackers last season. How do you think the defense will change with coach Skladany taking over for Dave Huxtable?
COACH O'LEARY: "Dave Huxtable did an outstanding job, but we're pretty well set in how we do things defensively. John will have his own tweaks in things he wants to do and what he believes in, but we're not going to venture too far from what we've been successful with doing. Dave did an outstanding job of having us in the right situation at the right time and giving us the opportunities to make big plays. That's what I've always thought a good defense coordinator does – he puts kids in the right position to make big plays. Personnel is critical on our defense, but John will tweak it and put his touch on things. But I'm in all of the meetings and there's a lot of different ways to stop people and I understand that."
QUESTION: You went into spring drills saying that quarterback Jeff Godfrey needed to develop more pocket presence and a greater ability to read defenses. How did he fare and where will he be better after a spectacular freshman season?
COACH O'LEARY: "First of all, for a true freshman (last season) he's different and we could see that early on. I thought what he did as a true freshman, it was really outstanding.
"But when you have a chance to watch the (video) cutups from the game you see so many more things that he could do that we didn't take advantage of from open receivers to plays down the field. The two things that he had to improve on were his pocket presence and reading coverage. The pocket presence got a lot better and he understood protections and where his windows of opportunity were. He got a lot better at hanging in there and not just bailing every time there was some pressure. He was stepping up and throwing and that's what you want. And he's starting to understand coverage better and not throwing into coverage as much. Those are the two areas where we needed to see improvement and he did."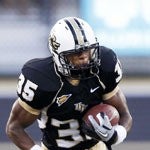 QUESTION: You have three proven running backs returning in Latavius Murray, Brynn Harvey and Ronnie Weaver. How will you rotate the three of them and can you work two of them onto the field at a time to make the offense even more diverse?
COACH O'LEARY: "I think they all have special things that they do. I think the best vision guy is Brynn Harvey because like any good running back that I've ever been around, they cut in the hole and not before it. That's where Ronnie and Latavius both started getting a lot better last season as it went along. Before they were cutting three and four yards before the hole and any good linebacker can scrape over and make that play. Brynn gets up into the line, has good vision and makes the cutbacks.
"But all three of them bring something different to the table and they all three can pass protect, which is the No. 1 thing that I look at so that they can stay on the field. If they can't do that they can't play. And I always say that the more versatile that you are the more chances that you will get to play. We'll utilize all three of them and I think all three brings something that maybe the other ones don't bring."
John Denton's Knights Insider appears on UCFAthletics.com several times a week. E-mail John at jdenton@athletics.ucf.edu.