UCF was ranked today by the Peace Corps at No. 24 among large U.S. schools on the agency's 2020 list of top volunteer-producing universities and colleges, the first time UCF has ranked on the agency's Top 25 volunteer list.
Currently 39 Knights are volunteering around the world, up from 31 last year. Since the agency was started in 1961, there have been 338 UCF graduates who have volunteered for service abroad on behalf of the United States to work with communities to create lasting change in education, health, community economic development, agriculture, the environment and youth development. UCF was ranked with other schools of at least 15,000 enrollment.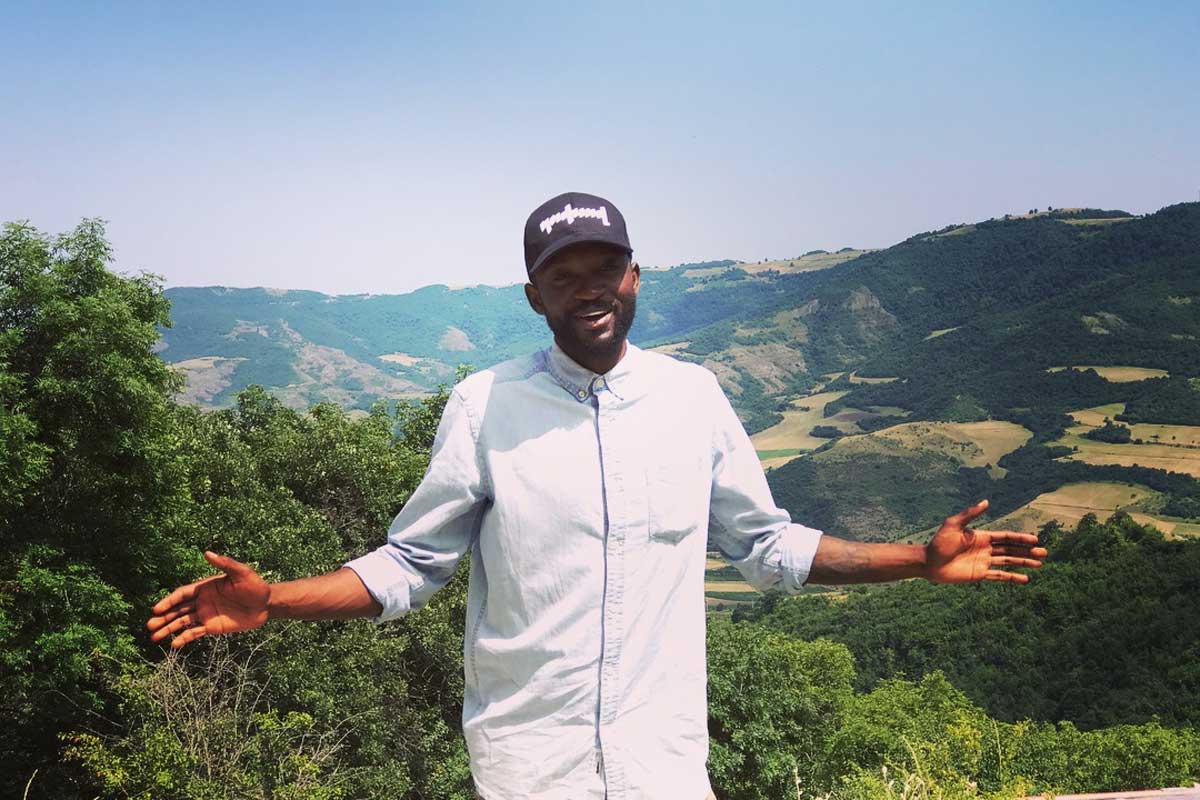 "After, hearing the personal testimony and how influential being a Peace Corps volunteer was from a UCF history professor, I solidified my decision to serve," says Mervin Greaves '12MPA, who is serving as a community and youth development volunteer in Armenia. "I, too, was ready to be a part of peace building and assisting a global community. The one parallel theme attending UCF and serving as a Peace Corps volunteer have in common is, they're a part of the best decisions of my life."
Greaves credits his experience and the global culture at UCF for his success as a Peace Corps volunteer.
"As a proud alumni of UCF's Master of Public Administration program, being able to apply leadership and management capabilities obtained through my course studies directly towards serving as an impactful community and youth development volunteer in Armenia has been instrumental throughout my service," Greaves says.
Since the agency was started in 1961, there have been 338 UCF graduates who have volunteered for service abroad on behalf of the U.S.
Volunteer Angelo Baldado '19, an Order of Pegasus recipient and Burnett Honors scholar, says he comes from a family of medical professionals and was surrounded by the mindset that "I should do what I can help those less fortunate than me."
That's why the social work graduate is volunteering in the Philippines, where he was born. When he was younger, his family immigrated to the United States and he became a naturalized citizen.
"As I was in college and thinking about the next steps for my career, I realized that Peace Corps had a position working in 'Youth in Development' that matched my interests," he says. "I really wanted to volunteer my time for two years so I could give back to my home country, and to connect back to my cultural roots."
Baldado says his time at UCF prepared him to apply in the field what he learned in the classroom.
"My extracurricular experiences at UCF helped me understand the power of 'quality relationships,' how to build them in the world around you, and how to empower people in those relationships to make positive change," he says.
One of Peace Corps' goals is to have volunteers gain a cultural understanding and a life-long commitment to service that positions them to succeed in today's global economy. Since President John F. Kennedy established the agency, more than 240,000 Americans of all ages have served in 142 countries.
"These schools are institutions that emphasize being global citizens and service-minded students," says Peace Corps director Jody Olsen. "I am excited to know the graduates coming from Peace Corps' Top Colleges are using their skills to make a positive impact on their communities at home and abroad."
Florida colleges and universities also rank No. 5 among states with the highest number of Peace Corps volunteers, currently 341 serving worldwide. Since 1961, more than 8,585 Floridians have served in the Peace Corps.