In two weeks UCF Downtown will welcome more than 7,000 students for its first day of classes. But you don't have to wait until then to check out the 15-acre campus. Here's an inside look at the places where UCF and Valencia students will live, learn, work and play. (Photos by Nick Leyva '15)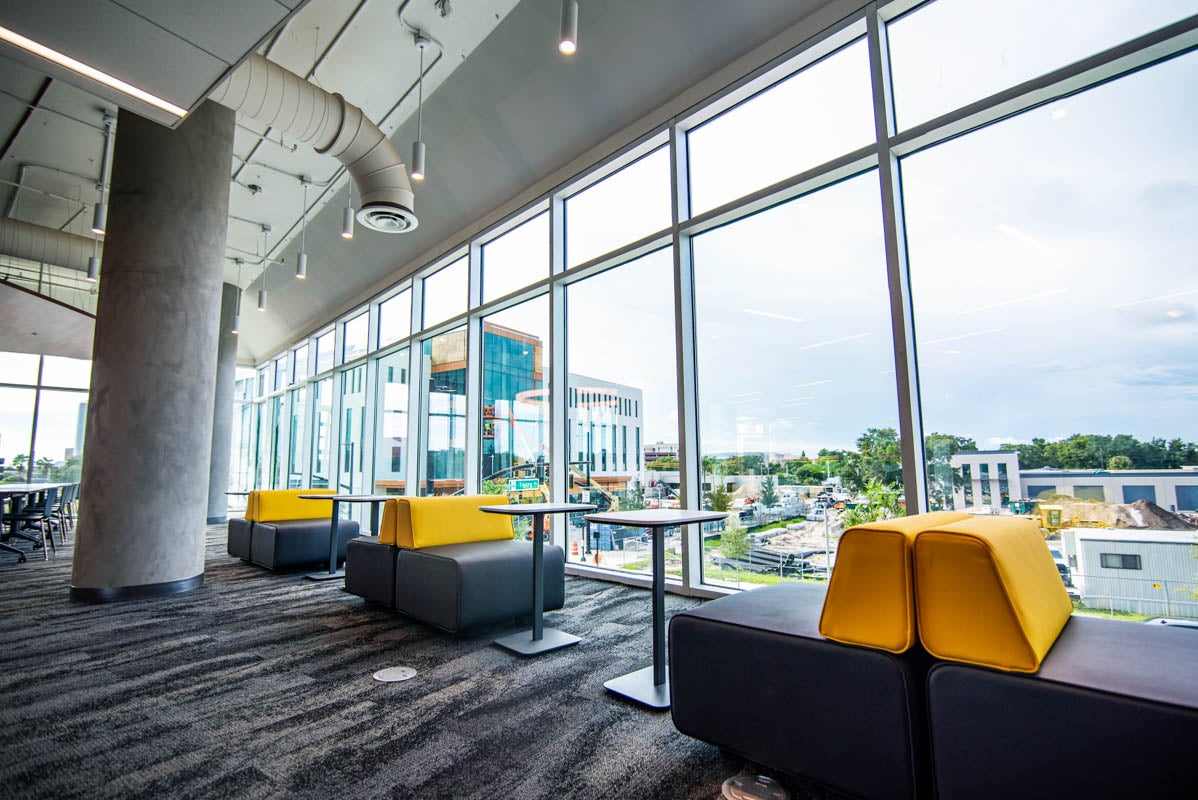 There are many spaces for students to collaborate throughout UnionWest at Creative Village, a 15-story mixed use building. The buildings at the downtown campus were designed with large windows to utilize natural light and showcase the scenic city views.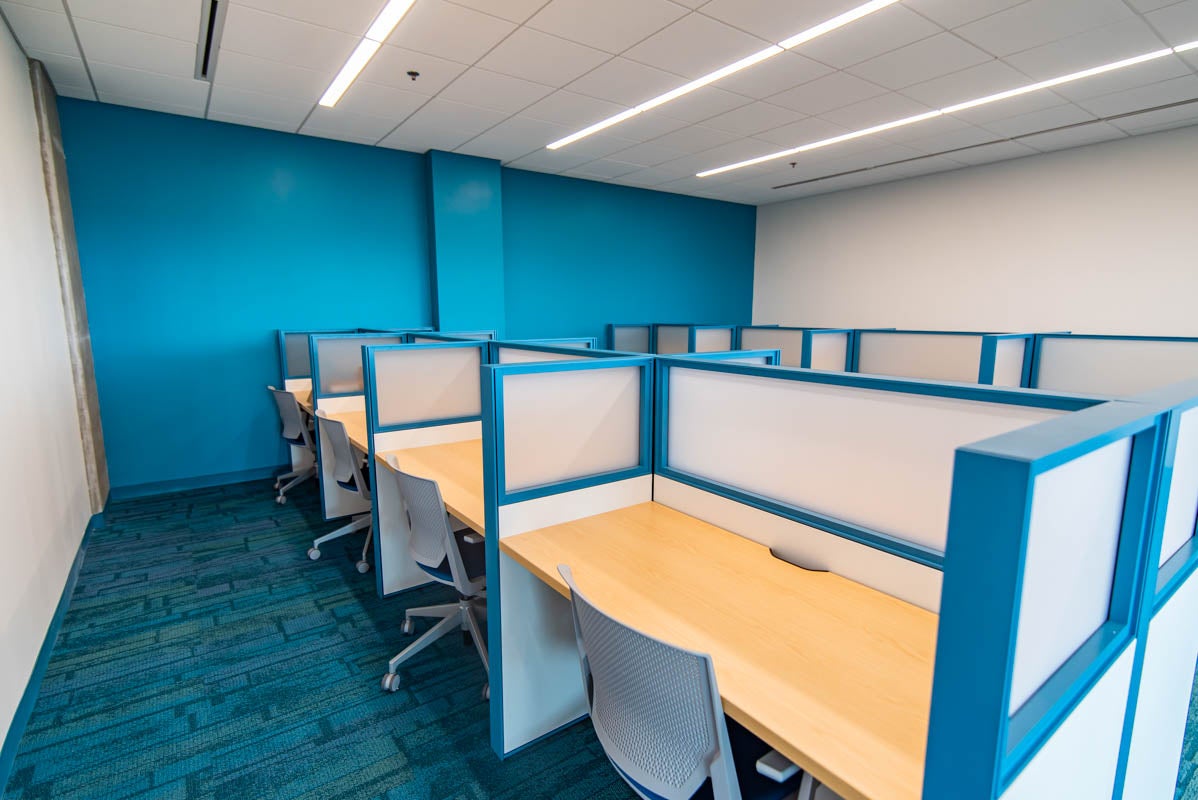 Colorful pops of color throughout the campus, like this quiet study room in UnionWest, help create a fun, welcoming environment.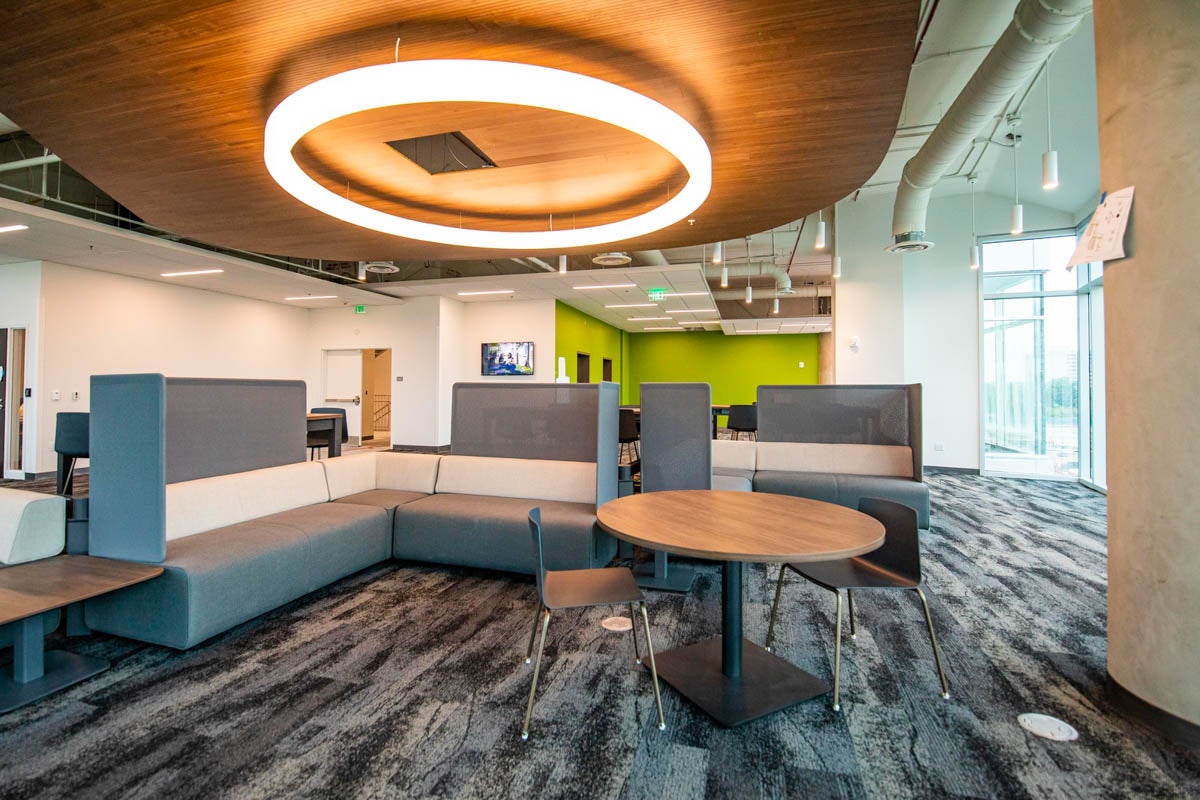 Floors one through five of UnionWest feature workspaces for students, offices for student services, classrooms and amenities.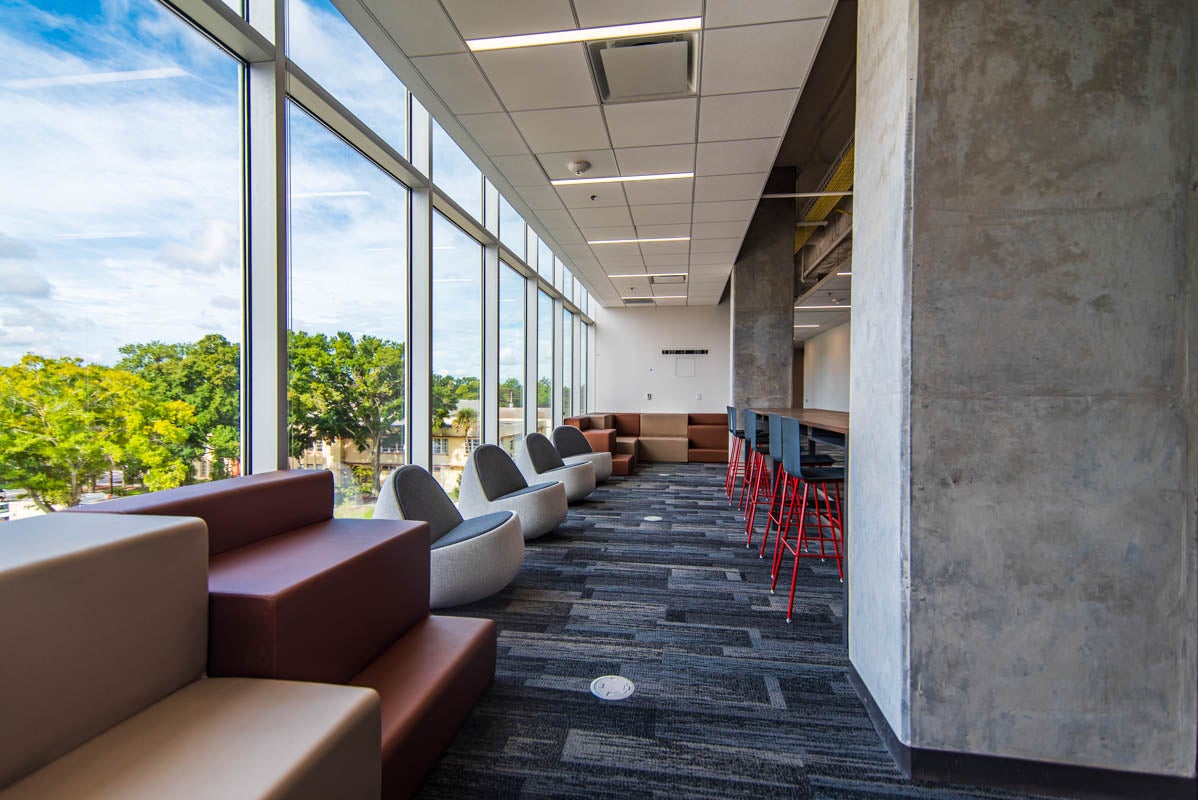 Much of the furniture throughout the campus is easily moveable so students can reconfigure spaces to their needs.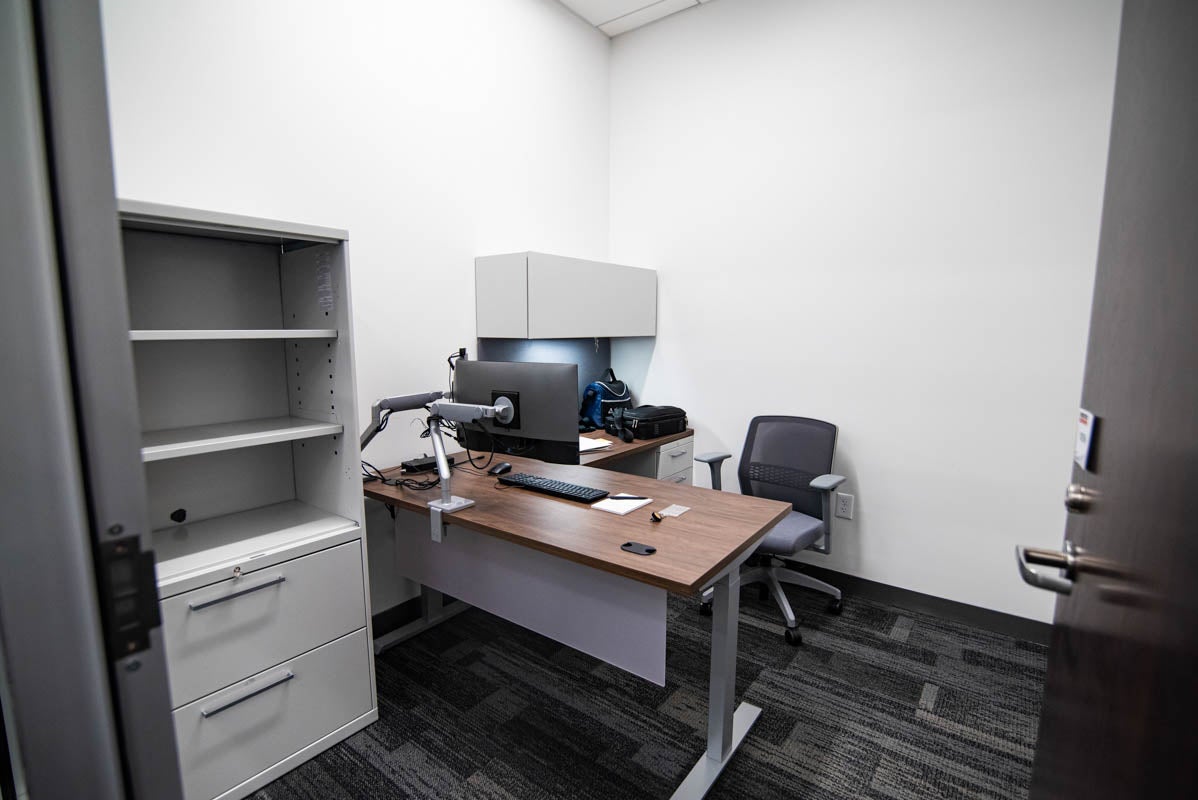 One of many offices where students can meet with staff members for advising and assistance.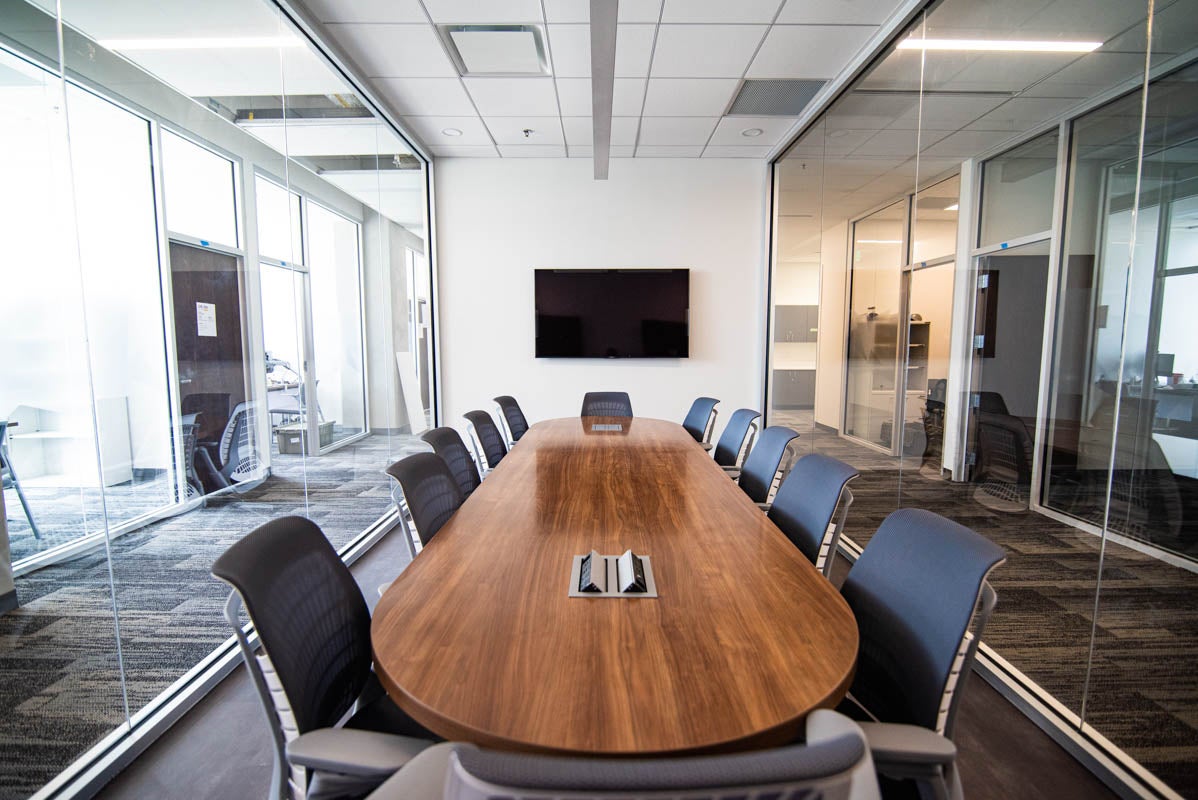 The conference rooms in UnionWest feature large flat-panel monitors on the walls and a device for connectivity on the tables. Students can reserve these rooms for meetings.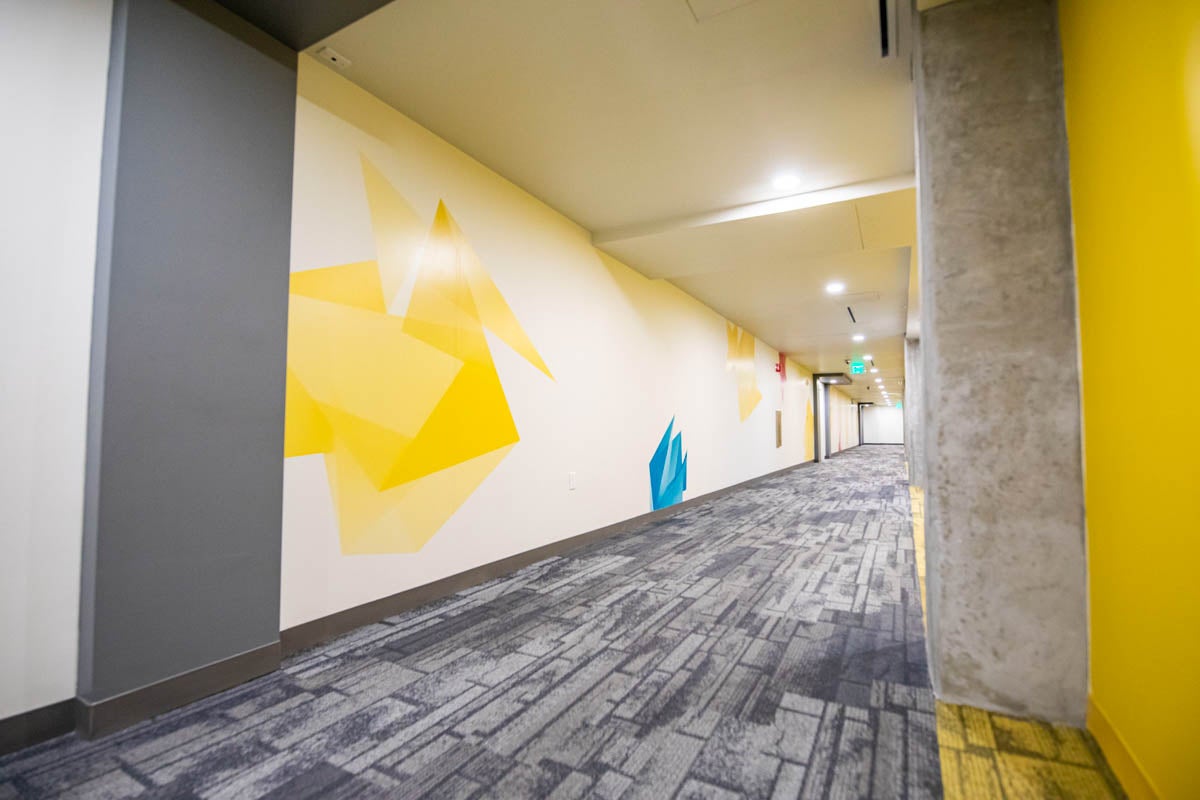 Floors six through 15 of UnionWest offer 600 beds for student-residents and feature colorful wall graphics on hallway walls.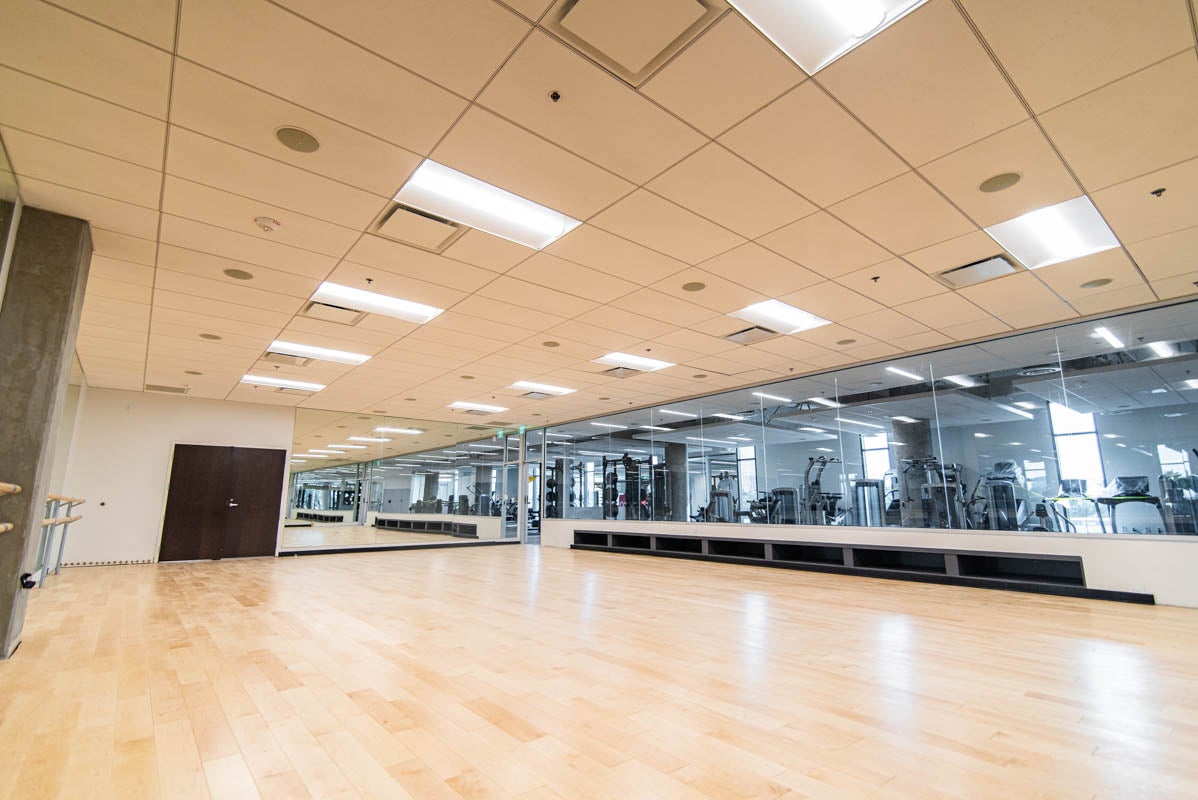 The RWC@Downtown, operated by UCF's Recreation and Wellness Center, is 7,900 square-feet and includes a multipurpose fitness studio. The facility is open to students, faculty and staff on the campus.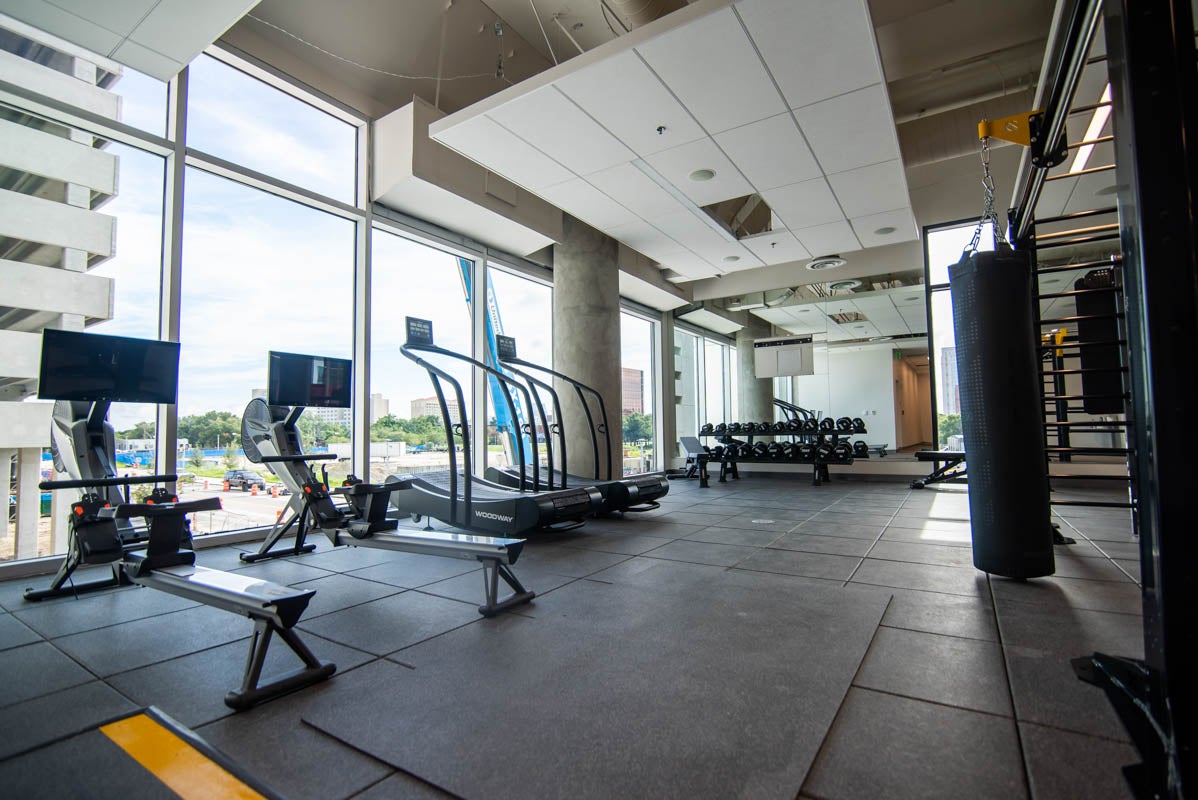 The rest of the gym features cardio machines, weight equipment and additional functional fitness space. Through the gym students can use services like personal training, group exercise, fitness assessments, stress management, biofeedback, nutrition and more.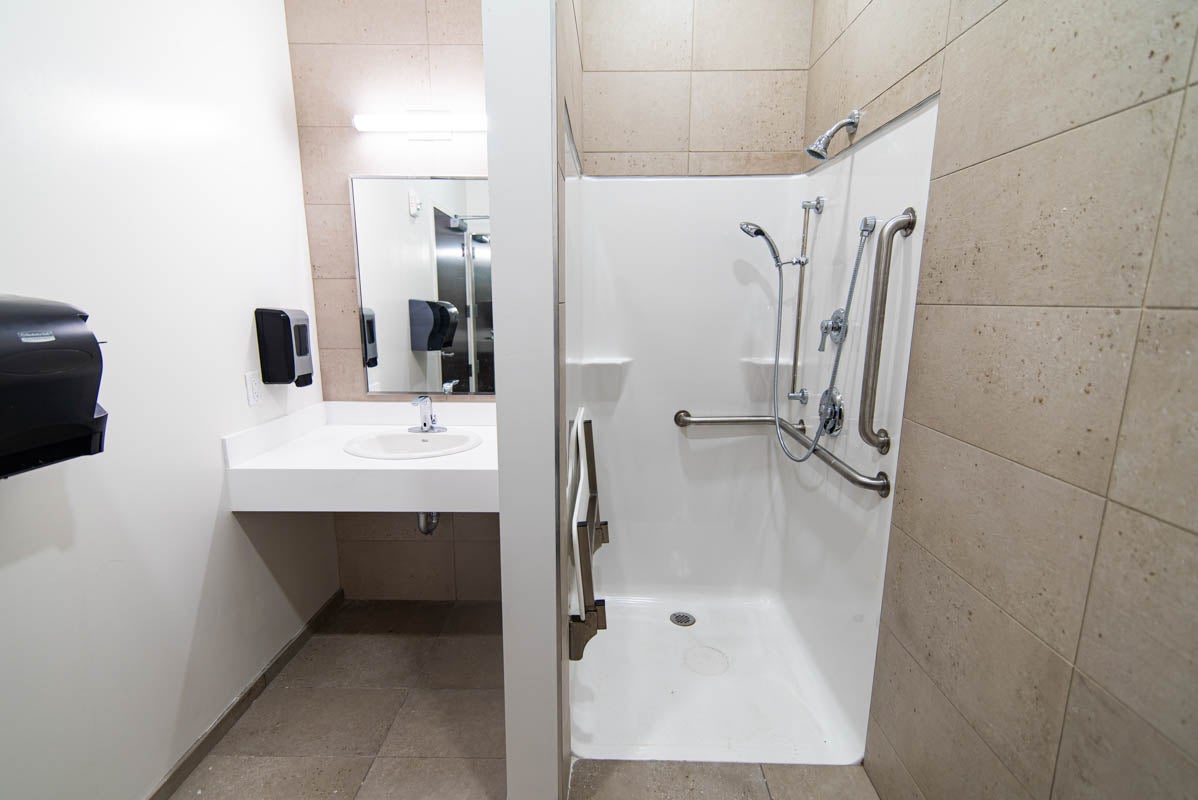 In addition to male and female restrooms, the gym includes access to four gender-neutral bathrooms with showers.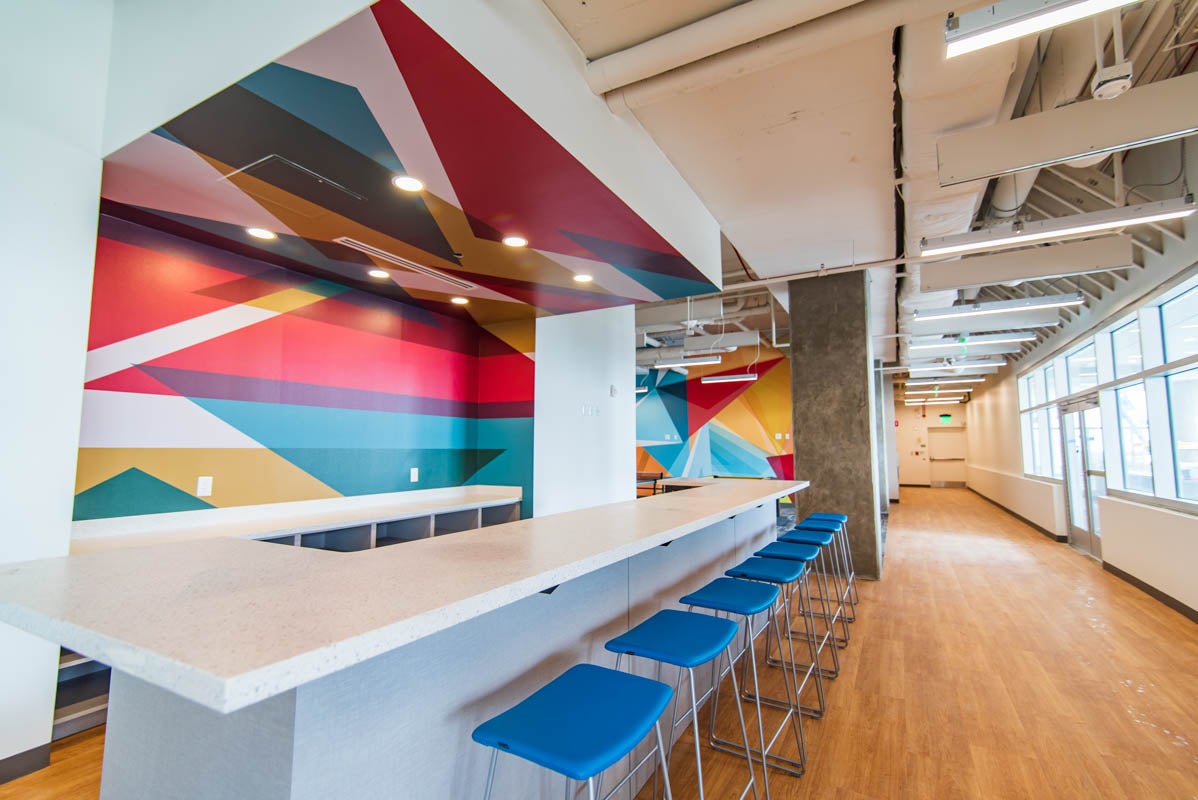 Each housing floor features a gathering space where students can hang out and study together. The 6th floor resident-only club room includes a lounge, study area and a coffee bar.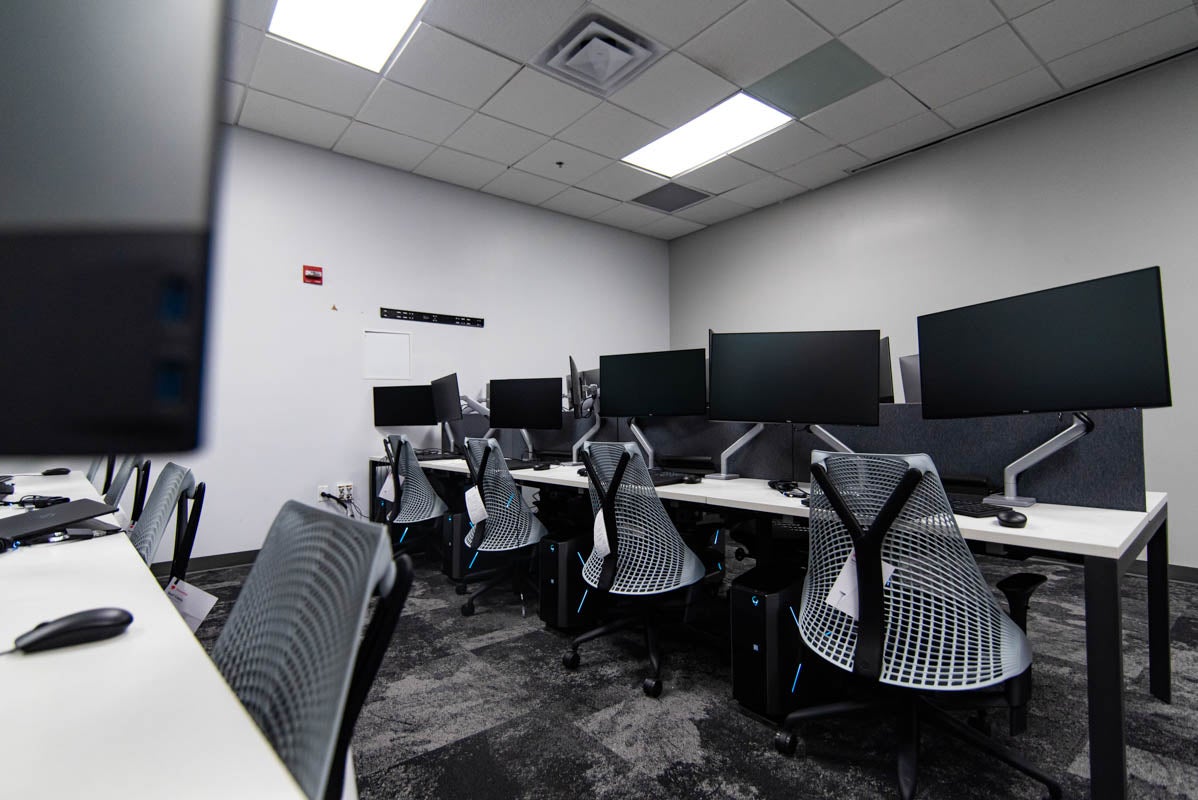 A computer lab in the Communication and Media building includes monitors that can be easily moved to each students' liking.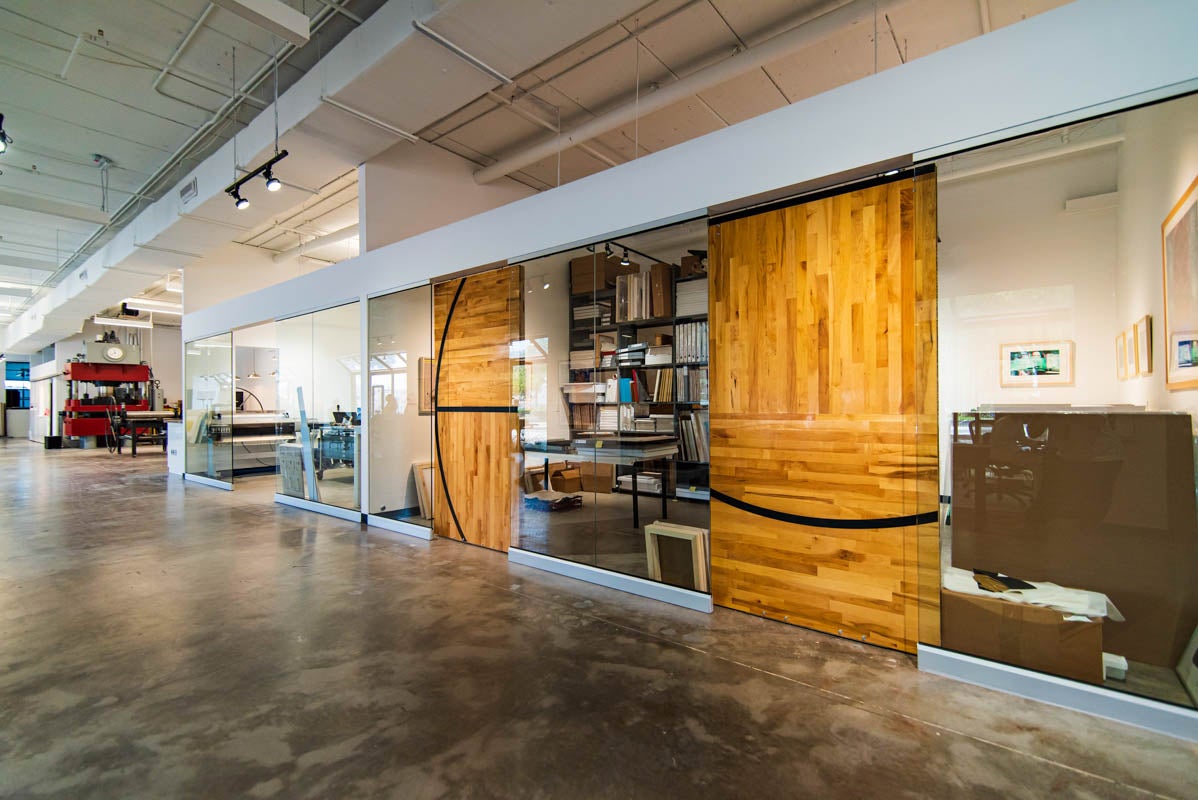 The downtown campus also includes a new space for Flying Horse Editions on Amelia Street. The collaborative research studio allows internationally renowned visual artists to create limited-edition prints, artist books and art objects. Director Theo Lotz salvaged the basketball court floor from the original Amway Arena to build two doors into the renovated space. The arena was imploded in 2012 before the NBA team's new home at the Amway Center opened.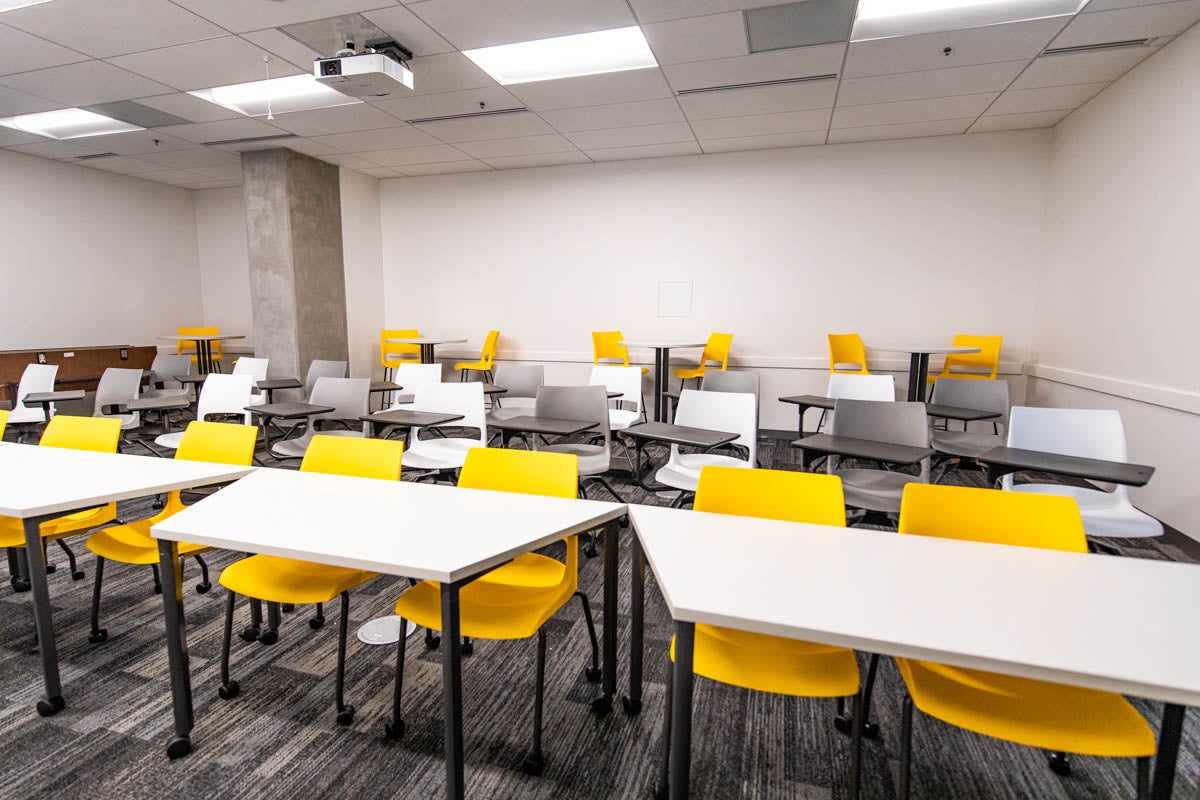 The classrooms across campus were designed with mobile furniture, multiple whiteboards, projectors, a wireless collaborative system and other tech features to support active learning.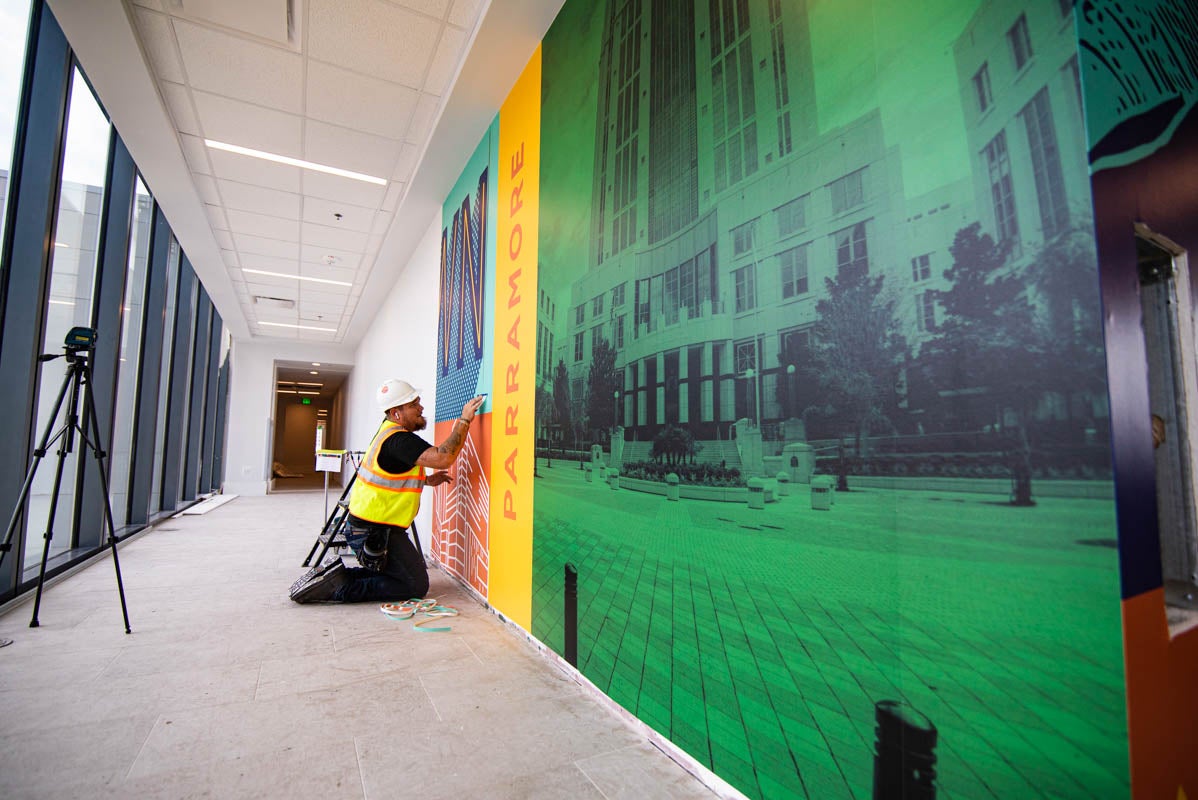 A graphic wall wrap in the Dr. Phillips Academic Commons references the downtown and Parramore communities nearby.