UCF Provost Elizabeth A. Dooley has named Paige Borden as associate vice president and analytics officer and Timothy Letzring as senior associate provost for Academic Affairs.
Borden, associate provost for Academic Program Quality and associate vice president of Institutional Knowledge Management, will lead a new analytics and integrated planning division within Academic Affairs as associate provost and analytics officer. Letzring arrives at UCF from Texas A&M University-Commerce, a public research university in Commerce, Texas, where he has been dean of the College of Education and Human Services since 2014. His appointment follows a national search.
Borden and Letzring will begin their new roles Aug. 1 and report directly to Dooley.
Borden's new division will include the current IKM office and a new Institutional Analytics Office. The division will focus on UCF's efforts to achieve preeminence, excel at attaining performance-based funding, promote cross-campus collaboration and planning, and realize the goals of the Collective Impact Strategic Plan through informed insights and actions.
Borden's latest leadership role furthers a 24-year career at UCF. Among other professional achievements, she has represented UCF in multiple roles with the National Association for Institutional Research, as treasurer on the executive board of the Southern Association for Institutional Researchers, and as a two-term president for the Florida Association for Institutional Research.
Several of her current responsibilities – which include accreditation and academic program review – will move to Letzring's new position.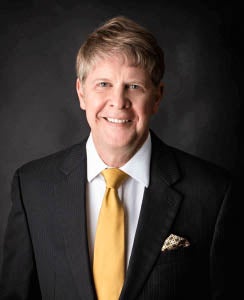 Letzring will be responsible for the administration of various aspects of academic program development and academic planning, quality, assessment and other areas within the Division of Academic Affairs. He will partner with deans, department chairs, administrative directors, faculty and staff to support curriculum, institutional assessment, academic policies and program development to improve the effectiveness of the educational experience that UCF provides its students.
At Texas A&M-Commerce, Letzring oversaw eight academic departments, including Curriculum and Instruction, Higher Education and Learning Technology, Counseling, Nursing, and Health and Human Performance, and Psychology and Special Education. His professional experience also includes 15 years at the University of Mississippi, where he served in various leadership roles, including as chair and professor of higher education in the Department of Leadership and Counselor Education, and as an assistant professor of education law at the University of South Carolina.
Letzring earned a doctor of education degree from the University of Georgia, a law degree from Stetson University College of Law, and a bachelor's degree in mathematics from Louisiana College.