Students in the Business of HipHop Innovation & Creative Industries certificate at UCF are keeping in the spirit of the genre: breaking new ground.
The first-of-its kind certificate lets students work hand-in-hand with industry professionals, such as Fat Joe, DJ Khaled, Jordan Brand's Reggie Saunders and Def Jam founding Director of Publicity Bill Adler. Assignments include everything from writing educational raps to analyzing music videos with theory and data. This semester MC Serch will join a class to break down the music video for the 1989 3rd Bass single "The Gas Face," a provocative take on the business crossover of hip-hop.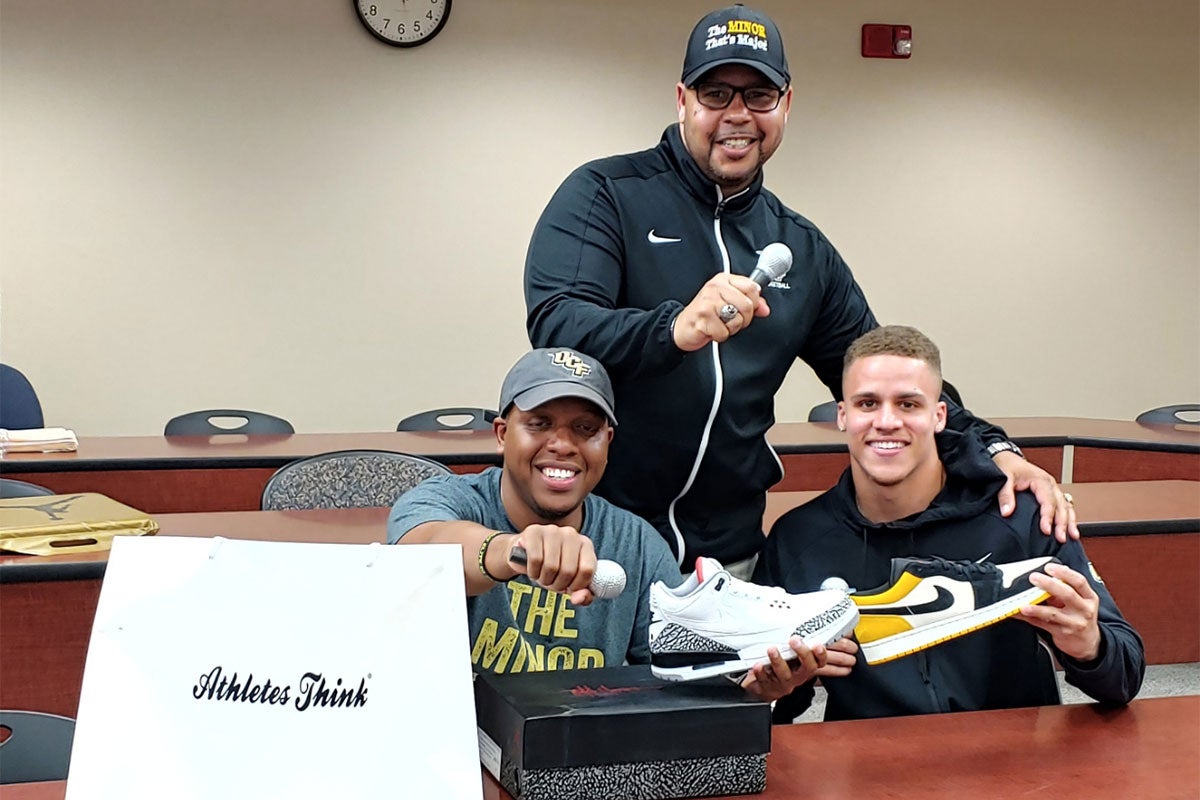 C. Keith "Doc" Harrison, who is the founding director of the certificate program and one of its professors, designed its four courses to bridge topics ranging from the innovation and evolution of hip-hop to sport business management and entrepreneurship. His goal is to generate an elite group of business-savvy students who follow the tenants of the certificate: think differently, think culturally, think globally and hustle forward.
While the courses focus on hip-hop, the goal of the certificate isn't necessarily to provide students with a path to working in the music, entertainment or sports industries. It aims to challenge the way they think and approach situations, and encourage thinking on a global scale. The certificate flips the script of hip-hop's typical use in academia as a vehicle for religious, sociological, humanities or liberal arts learning by complementing these academic disciplines. The certificate program focuses on the business side of an industry that has been around since the 1970s and the impact it has had across music, entertainment and sports.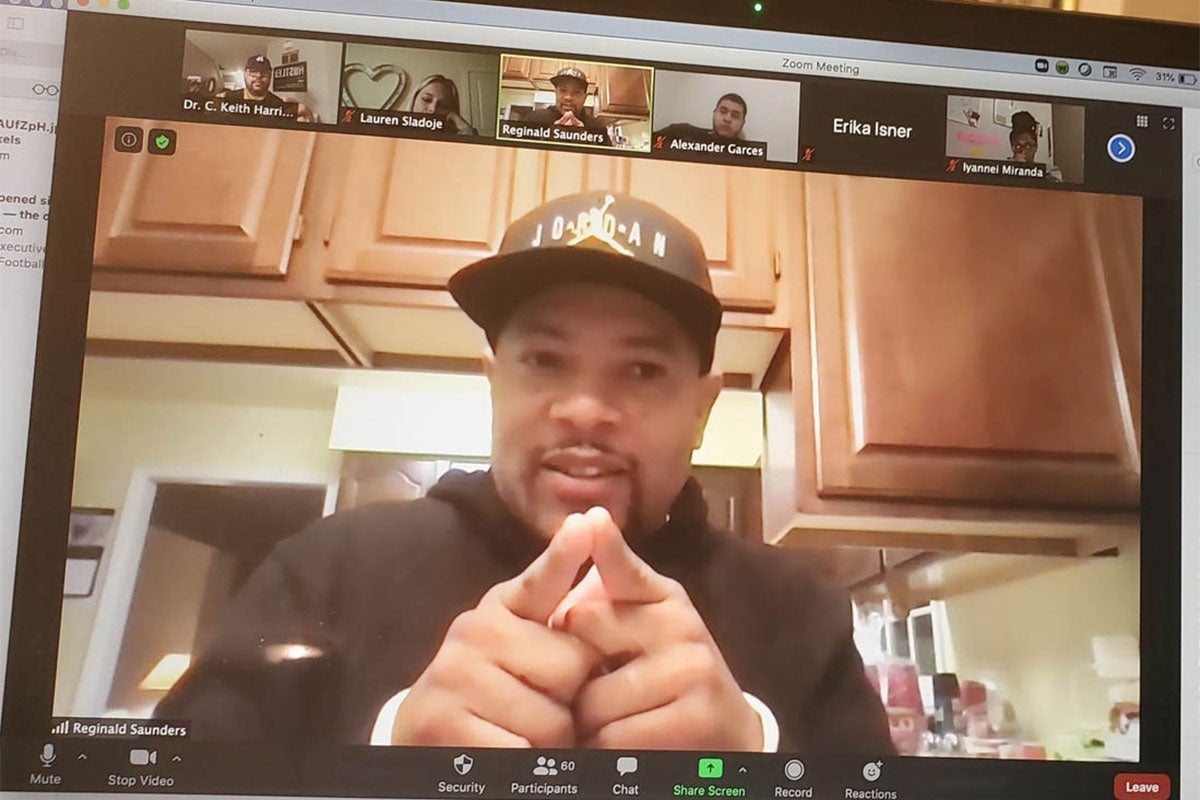 "Our goal is to make the certificate completion very, very selective," says Harrison, who serves as a Nasir Jones Hiphop Fellow at Harvard University's Hutchins Center for African & African American Research. "The four courses are quite rigorous, so our approach since the launch is to keep the finish line for only an elite group. We want it to be like becoming a pro athlete or artist (e.g. ballers) — top 1% to 5%."
The Ballers
By this end of the Spring 2023 semester, four students will have finished the certificate program. Since its inception, the certificate's marquee course, SPB4023 – Business of HipHop Innovation and Entrepreneurship, has filled up each semester as students continue to show a growing interest in the certificate's offerings.
One of the first to complete the certificate is Denis Perez, who says the program has made him appreciate music even more and gives him an advantage for the future.
"The certificate has opened my perspective on how the business of hip-hop came to be," Perez says. "Getting to learn about the beginnings of hip-hop and the major impacts it made have made me appreciate it even more. This is such a unique opportunity. It is a great opportunity to diversify your portfolio and make you stand out to employers when looking for post-graduate opportunities."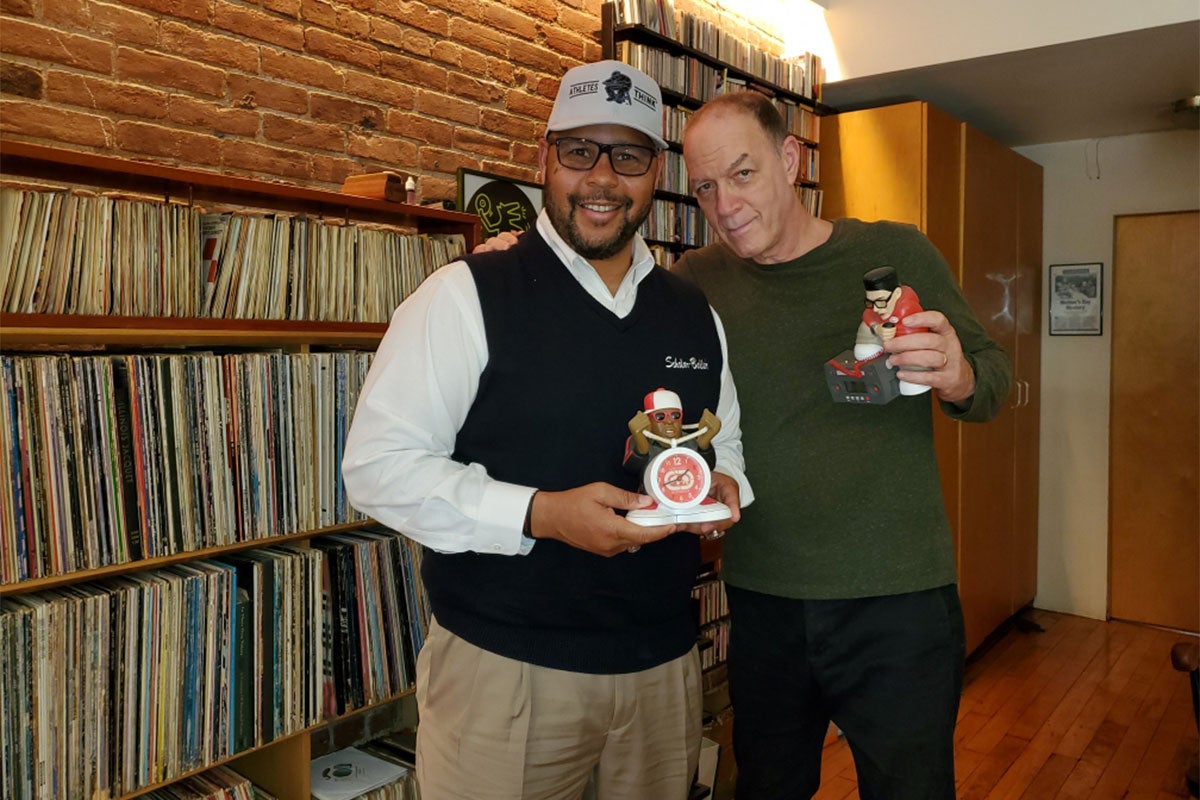 Harrison incorporates industry professionals to show students how hip-hop and business connect.
Last semester, Grandmaster Caz, who has influenced artists such as Jay-Z, LL Cool J and Will Smith, spoke to UCF students for the third time. Most recently, his visit focused on the role of innovation, entrepreneurship and creativity in his career, as well as a rap tutorial for those in attendance.
This August hip-hop celebrates its 50th anniversary. In preparation, Harrison is planning a number of special guests and moments for students to celebrate the last half-century at the intersection of music and business. Grandmaster Caz, Fat Joe, DJ Khaled, MC Serch, Adler and Saunders have all been invited back to speak. Photographer Johnny Nunezwill talk with students about his career shooting some of the industry's biggest names, including Jay-Z, NAS, Queen Latifah, MC Lyte, Beyonce, Drake, Justin Bieber and LeBron James.
The Faculty
UCF faculty members Scott Bukstein, associate lecturer in the undergraduate sport business management program, and Cameron Ford, associate professor of management and founding director of UCF's Center for Entrepreneurial Leadership, lend their talents to the curriculum as well as lecturers from African and African American Studies, who contribute to a course on the evolution of hip-hop. Harrison has also enlisted help from outside the university from Adler, Brandon Martin, Tuma Basa and Saunders, who all work in and around the entertainment industry. Martin serves as the athletic director of University of Missouri-Kansas City; Basa is the director of Black Music & Culture at YouTube. Basa was also the certificate's first guest lecturer back in 2019.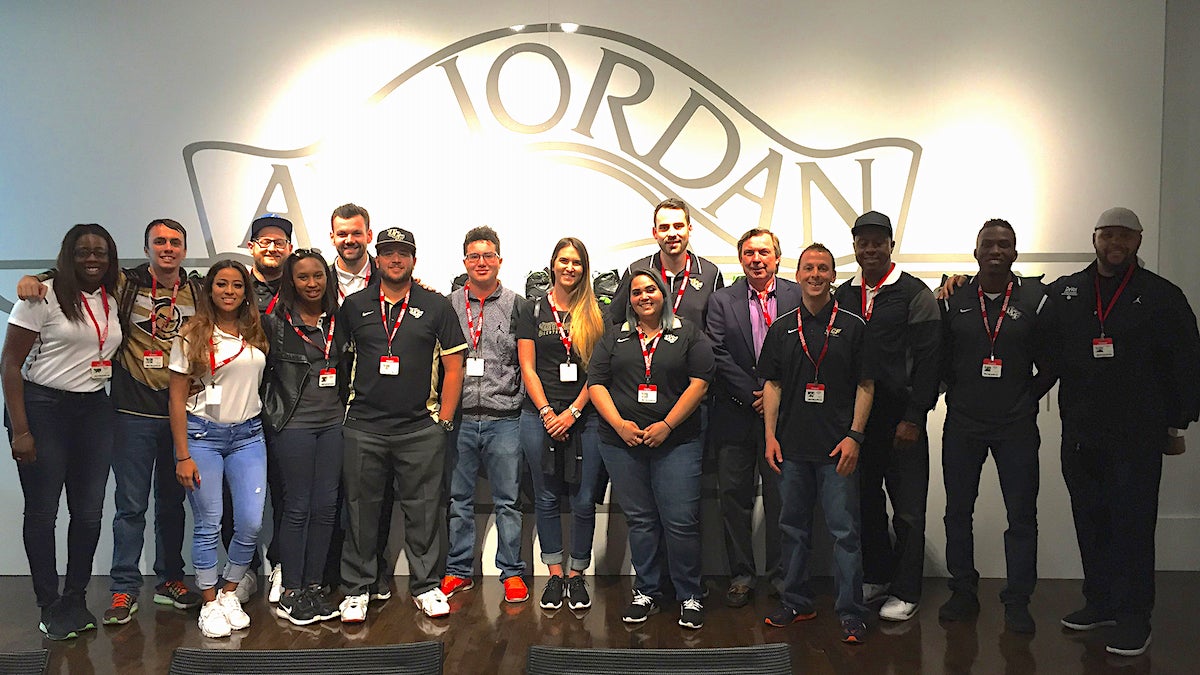 UCF's Center for Research and Education in Arts, Technology and Entertainment (CREATE) also has been an integral part of the certificate, providing both students and faculty. CREATE director Stella Sung and adjunct research animation instructor Ronald Hargrove helped Harrison create visual content for the certificate.
'The Napkin'
This summer Harrison will release The Napkin: An Annual Report on HipHop Academic Programs online on Aug. 11. Started by Harrison, The Napkin will focus on content that highlights positive world news in hip-hop and higher education curriculum related to the genre. Contributors to The Napkin include recent UCF grad and ESPN+ sideline reporter Hannah Jo Groves '22, current radio/television student Joshua Hammer and Adler. Groves graduated from UCF in 2022 with a journalism major and sport business management minor.
Thanks to the forward-thinking professors, guest lecturers and students, UCF's Business of HipHop and Creative Industries certificate is primed to stick around as long as hip-hop has with the culture's tradition of innovation and reinvention. As Caz said, "Hip-hop didn't invent anything, it reinvented everything."