Henry "Hank" C. Okraski's passion for simulation and training is reflected in the impact he's had on the field and in his unique collection of historical pictures dating back to World War I.
Okraski spent most of his career working to support the training of armed service men and women through simulation and training. He was one of the founders of the National Center for Simulation and was instrumental in the development of the Center for Excellence for Simulation and Training in Central Florida. He helped create some of the first academic programs at UCF's School of Modeling, Simulation and Training. He was an adjunct instructor for many years at UCF and Rollins College and wrote the book, "The Wonderful World of Simulation." In 2015, he was inducted into the M&S Hall of Fame.
Throughout his 50-year career he collected photos of all kinds of simulators from those conceived to those eventually built. The collection has more than 200 images and Okraski just donated a copy to SMST.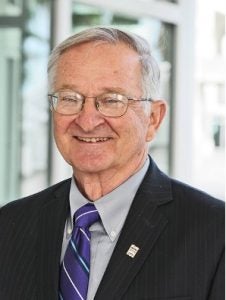 "My contribution to UCF is befitting of my desire to give back to a new generation of students who might be interested in a STEM career in simulation," Okraski says in his letter to the interim director of the school. "Hopefully, my collection will ignite an interest in simulation and lead students down the path to an exciting and well-paying career."
It's a career that's served him and Florida well. According to the Florida High Tech Corridor, the simulation and training industry directly employs more than 30,000 people in the state with an average salary of more than $78,000. UCF and its Institute for Simulation and Training housed in SMST is in the heart of this thriving industry that brings government groups, academia and industry to advance national security, health care, entertainment and much more.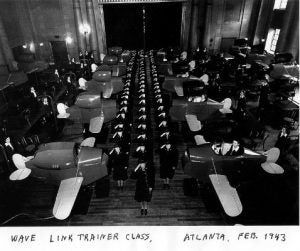 "The collection is a priceless gift," says David "Fuzzy" Wells, interim director. "We will house it here so that it will continue to inspire UCF students for generations to come."