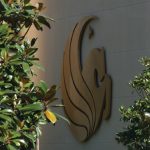 The University of Central Florida, which competed at the Campus Championships, was named 2009-2010 'Tennis On Campus' Club of the Year. The USTA Tennis on Campus program allows for competition between schools in their USTA sections leading up to the USTA Campus Championships.
The award is presented annually to the college or university club tennis team that has demonstrated an overall level of sustained excellence, while also demonstrating a commitment to giving back to its local community.
"The University of Central Florida is a perfect example of a model Tennis On Campus program," said Glenn Arrington, national program manager, USTA Tennis On Campus.
The UCF team is a 100 percent self-financed club that has grown to more than 100 recreational and competitive players in 2010 — a 50 percent increase in the past year.
"UCF is also committed to enriching the lives not only of their team members but also of the local Central Florida community they serve," Arrington said.
The University of Central Florida club has developed strong ties with a number of noteworthy local charitable partners, including Toys for Tots, Habitat for Humanity, the Hunger Bank and Relay for Life. The team has participated in numerous local events, including the Thanksgiving donation of more than 200 cans of food to the Hunger Bank, and a program to teach tennis to young players at the Red Bug Tennis Facility in the Orlando area. The team also served as a catalyst to start the Florida Gulf Coast University Club club team.
"Choosing a winner of this award was a very difficult decision," said Arrington, "because so many of our Tennis On Campus teams are not just great ambassadors for the game of tennis but also for their college or university, as well as their local communities."
For more visit Tennis On Campus website at www.tennisoncampus.com