University of Central Florida students returned to campus this week for the start of the spring semester, and we caught up with them to gather their reactions to UCF's win over Baylor University in the Tostitos Fiesta Bowl and what the victory means for the university.
The Knights beat the Baylor Bears 52-42 in Wednesday's game.
Fans are invited to celebrate UCF's historic win during a #UCFiesta Pep Rally Wednesday, Jan. 8, and a parade at Walt Disney World Resort Saturday, Jan. 12. More information about the events is available here.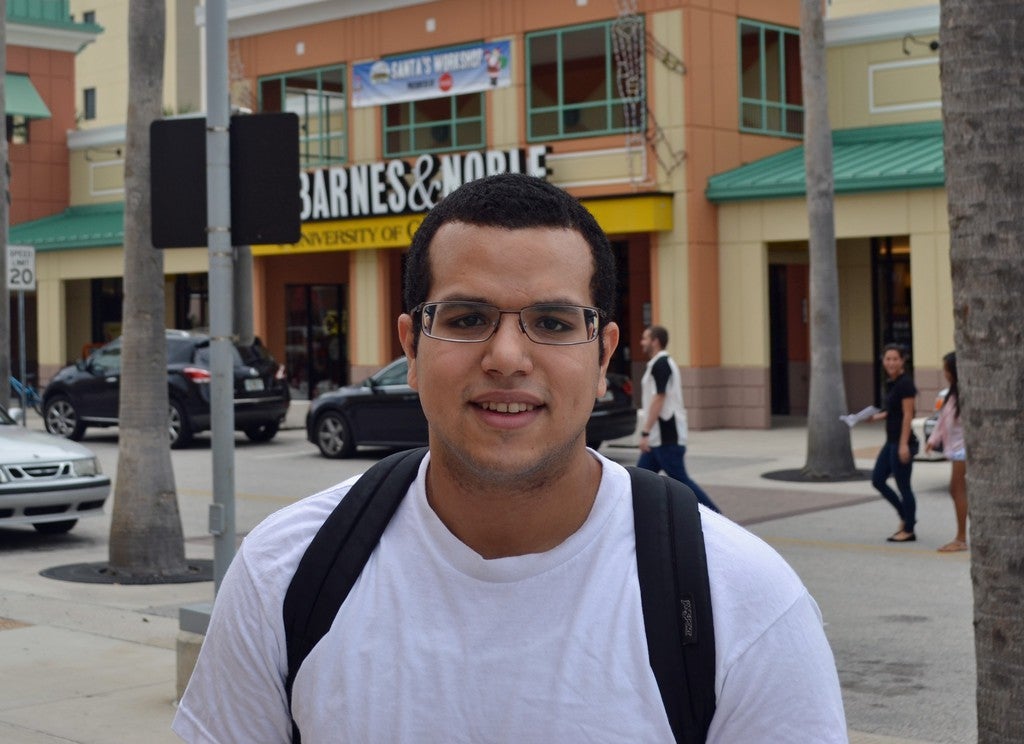 "Winning the Fiesta Bowl was huge for our school. We were the youngest school ever to play in a BCS bowl, and to win the game means a lot for our program. It puts UCF on the map and is a huge recruitment tool. [Blake] Bortles was the star of the game, and without him we wouldn't have had the incredible season we had."
– Felix Guerrero, junior, communication sciences and disorders major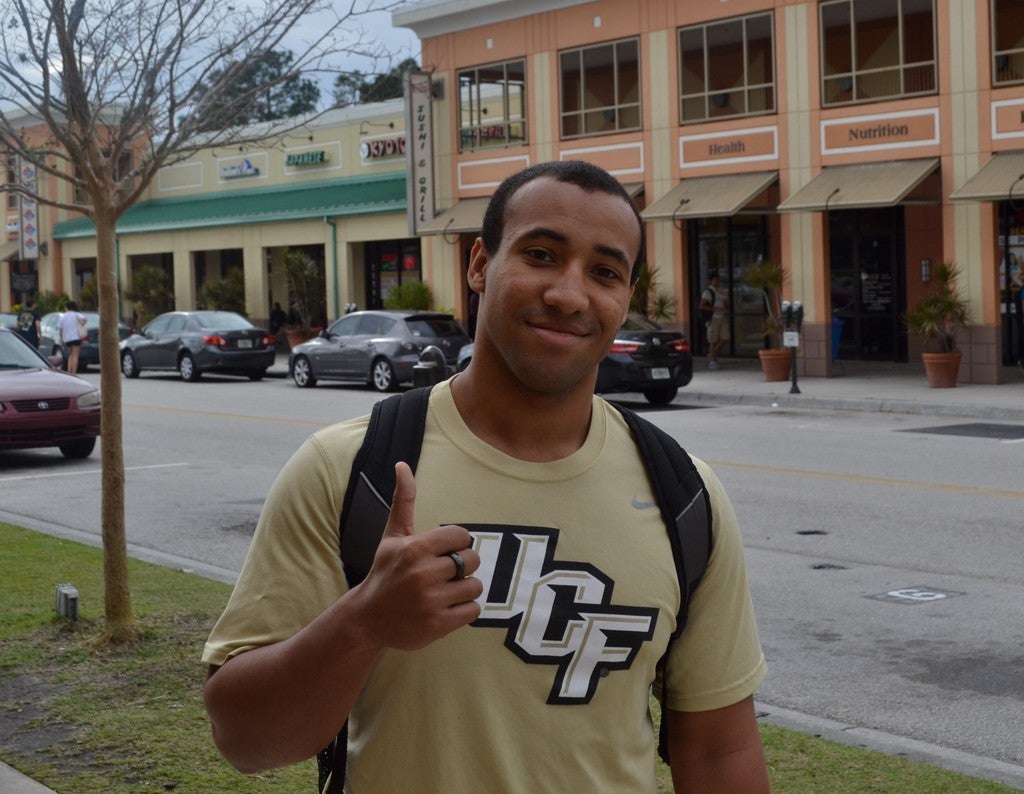 "The bowl game was incredible but was exactly what I expected from UCF. A lot of teams underestimated us, but we are a football team that, regardless of the opponent, we rise to their level to put up a square fight. We've shown all year that there isn't a team we can't score on when we need to, and we displayed that in the Baylor game."
– Jalen Dixon, junior, sport and exercise science major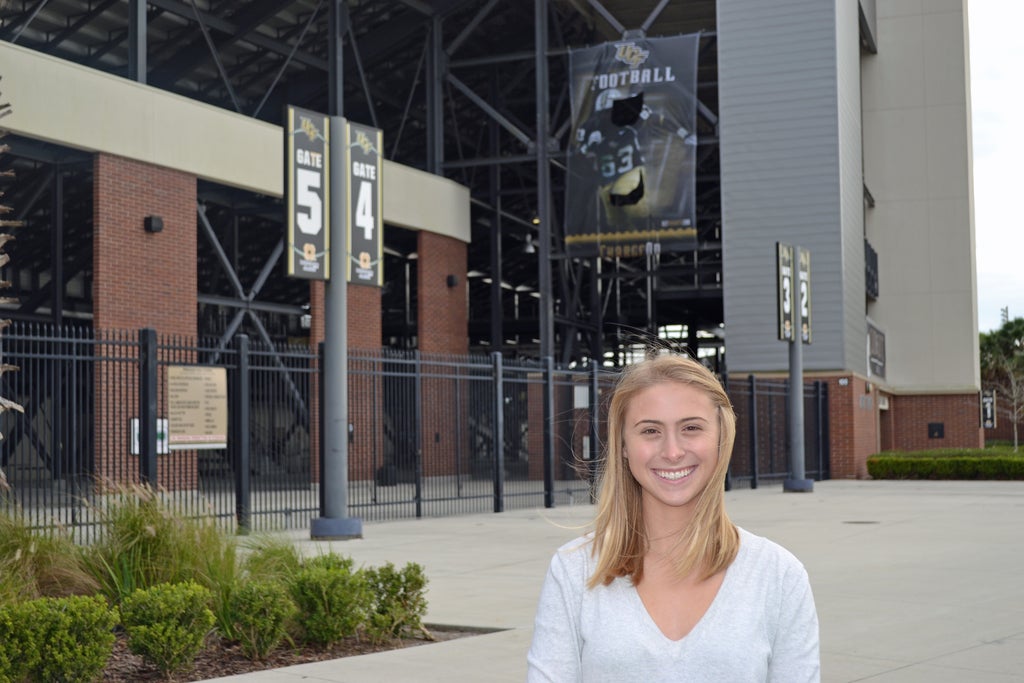 "I could not be happier with how we played in the Fiesta Bowl. To be honest, I was a little worried about our chances entering the game, but I was ecstatic to see us take the lead early and never take our foot off the pedal. Our defense played hard and held up against Baylor's high-scoring offense a lot better than many expected. This game proved that UCF should not be underestimated in any regard and that Knights will always exceed expectations."
– Jean Seney, junior, marketing major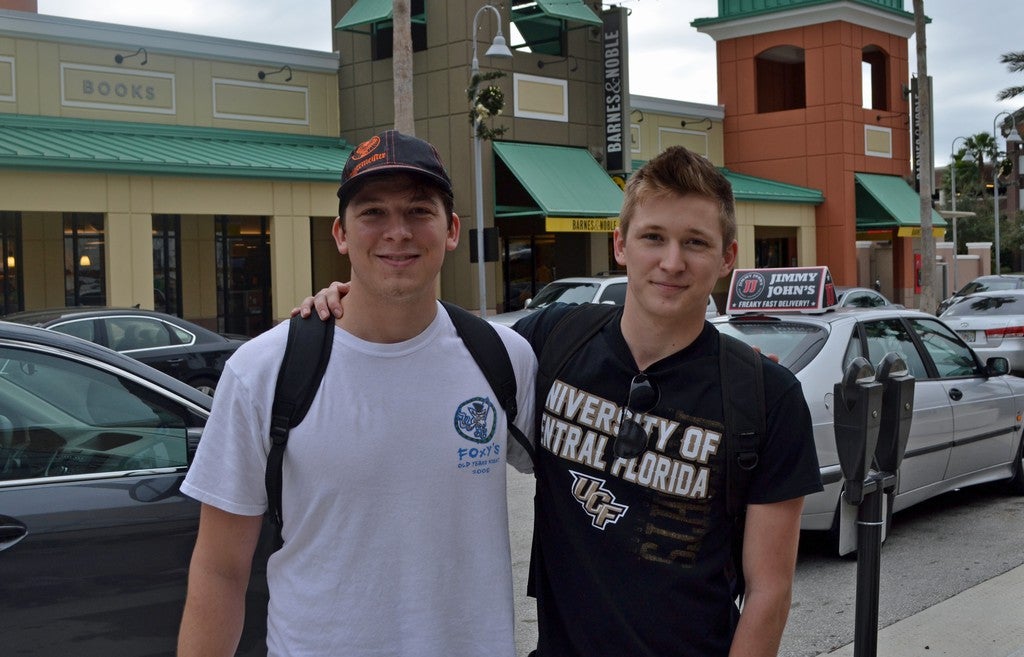 "It was awesome that Bortles was able to lead us on two scoring drives so early in the game. They kept their head in the game and stayed focused when Baylor started to catch up and make it a close one."
-Kyle Beppel (left), senior, hospitality major
"I tuned into the game late and was surprised by how much we were dominating Baylor. I'm just very impressed that we were able to beat a team that was ranked 6th in the country, and it's awesome to see UCF win and receive all this recognition."
-Zach Beppel (right), junior, history major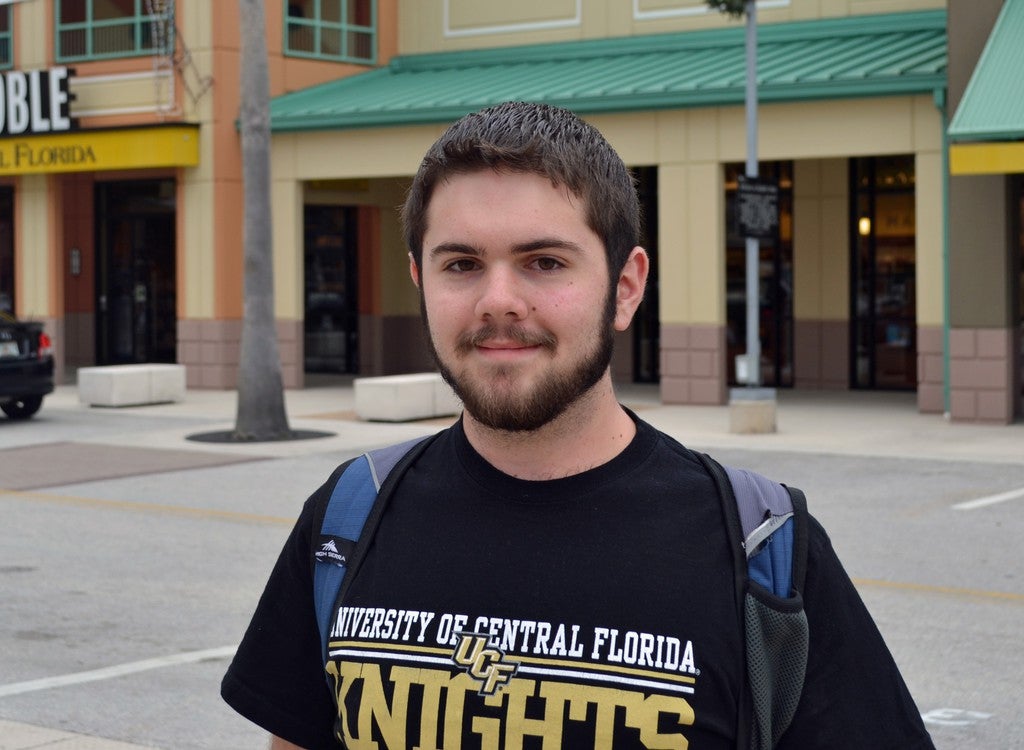 "I thought the game was great. Everyone pegged us as the underdog, and we were supposed to lose by 17 points, but we surprised everyone and beat them by 10, which is great for the school. It's sad that Blake's leaving, but I'm really excited for my next three years here watching our football team continue to play fun, competitive games."
-Jake Campbell, freshman, photonic science and engineering major