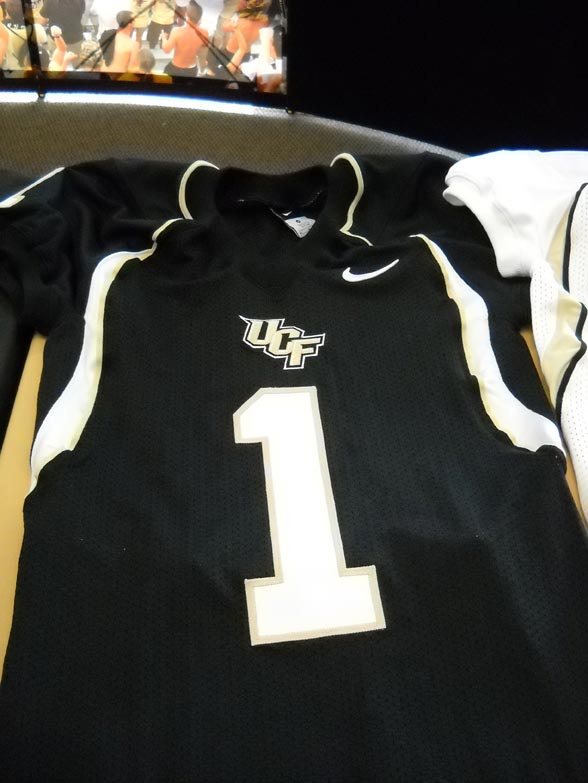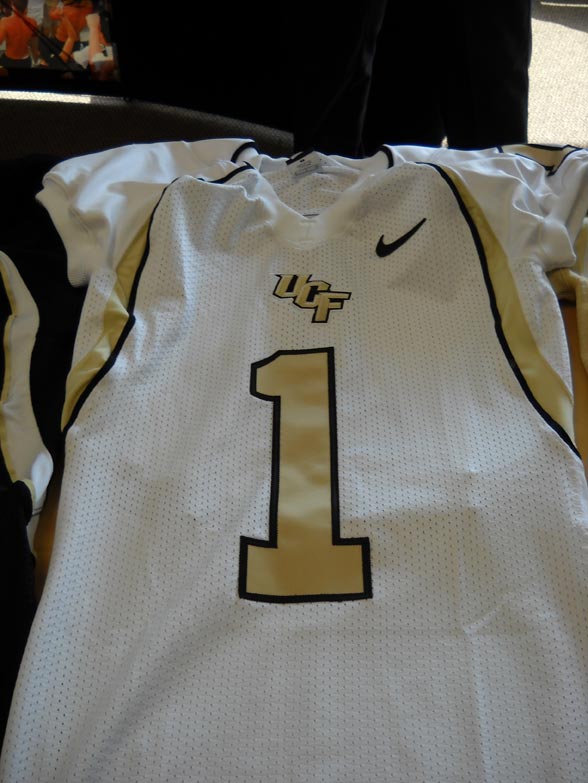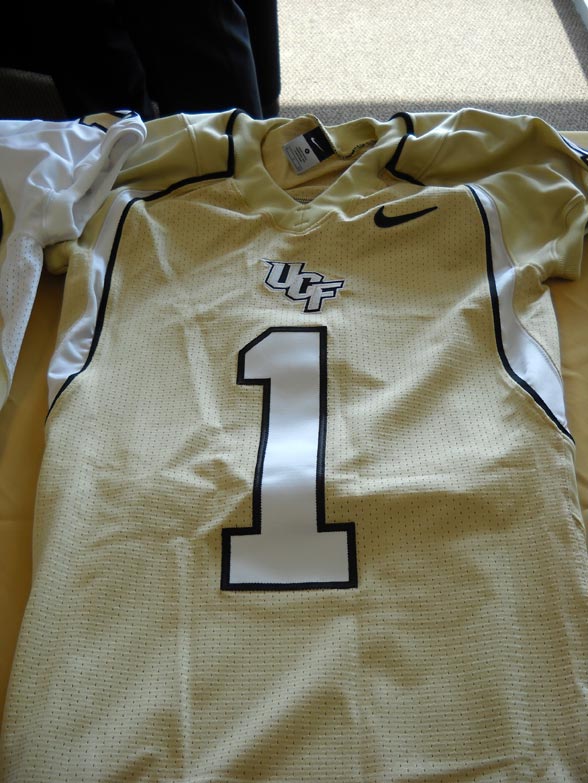 Three days of steady crowds in the Bright House Networks Stadium club lounge culminated on Saturday morning with an appearance by head coach George O'Leary and the team's new NIKE uniforms which were shown publicly for the first time.
Over the three days of the event, an estimated 3,000 fans came through the stadium and roughly 1,000 season ticket accounts' orders were distributed.
Fans were greeted by UCF's offensive coaching staff on Thursday evening and UCF's defensive coaching staff on Friday evening in addition to coach O'Leary's appearance on Saturday. Free food was enjoyed from Tropical Smoothie (Thursday) and Tailgaters (Friday).
UKNIGHT lawn signs were a very popular item as thousands of those left the stadium in the arms of fans, along with free UCF logo magnets, posters and other team items. Fans picked up coupons for a free E-PASS transponder. Barnes & Noble provided coupons for UCF team gear and a display of some of their newer NIKE items. Fans registered to win prizes including free tickets on Allegiant Air, free airport parking at The Parking Spot, free tickets to see the Blue Man Group at Universal Orlando and California Pizza Kitchen coupons. Those winners will be notified via email.
The jerseys proved to be a popular item for the fans that turned out on Saturday morning. Many took pictures on what the Knights will be wearing on the field this fall. The people at the event all ready have their season tickets but you can still get some too.
To UKNIGHT behind UCF and receive your free Knights Rewards Card's valuable discounts, reserve your 2010 football season tickets today. Call the UCF Athletic Ticket office at (407) 823-1000 or logon to UCFAthletics.com.