The UCF football program continues to send players to the NFL, as Gabriel Davis became the 42nd Knight to hear his name announced at the NFL Draft when the Buffalo Bills selected him 128th overall in the fourth round on Saturday.
The Knights have now had at least one player drafted in 14 of the last 15 years. In addition, Adrian Killins Jr., Nate Evans and Nevelle Clark '18 reportedly signed undrafted free agent deals to begin their professional careers.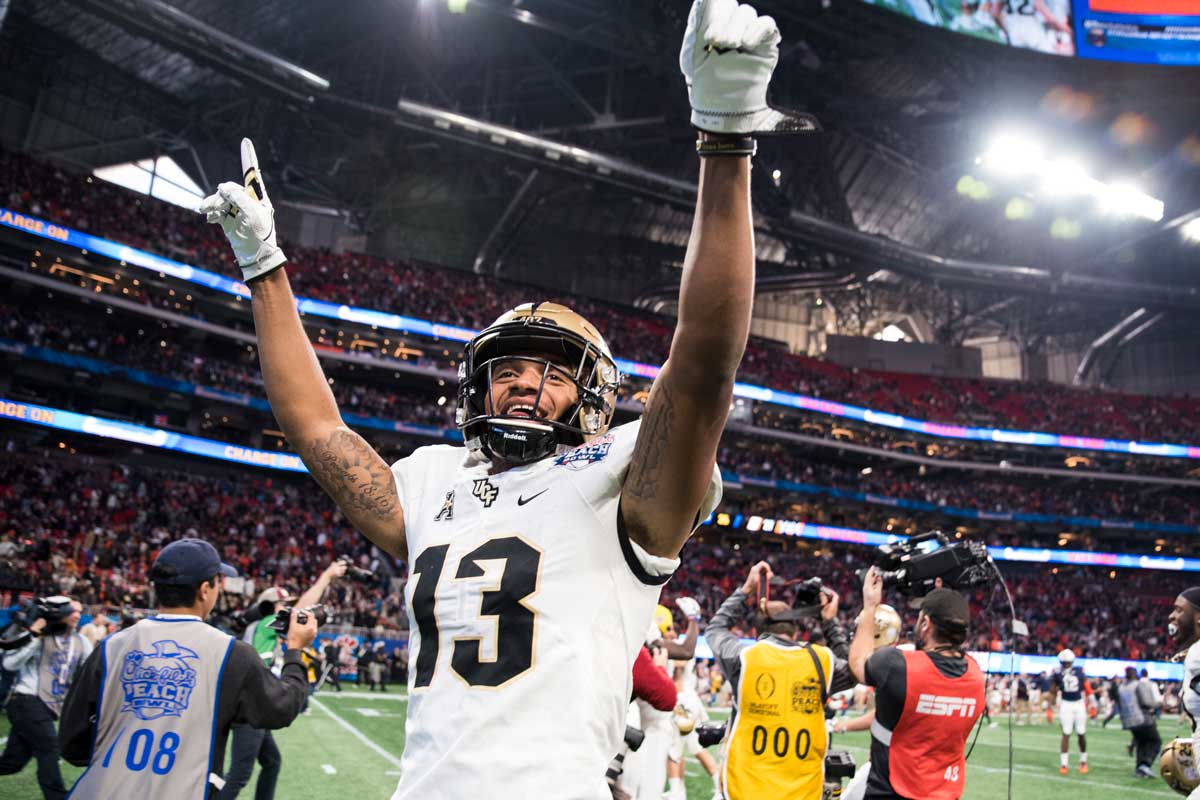 Gabriel Davis
Davis, a local product of Seminole High School in Sanford, played a major role in the Knights' recent championship seasons as a three-year starter and a two-time American Athletic Conference all-conference honoree.
The wide receiver's 23 career touchdown receptions rank second in school history and he ranks seventh all-time at UCF with 2,447 career receiving yards.
Davis is the third UCF player to be drafted by Buffalo, joining Bernard Ford (3rd Round, 1988) and Torell Troup (2ndRound, 2010). He is also the 10th Knight receiver to get drafted into the NFL, which includes Brandon Marshall '06, who also went in the fourth round before enjoying an illustrious NFL career with six Pro Bowl selections and two All-Pro honors.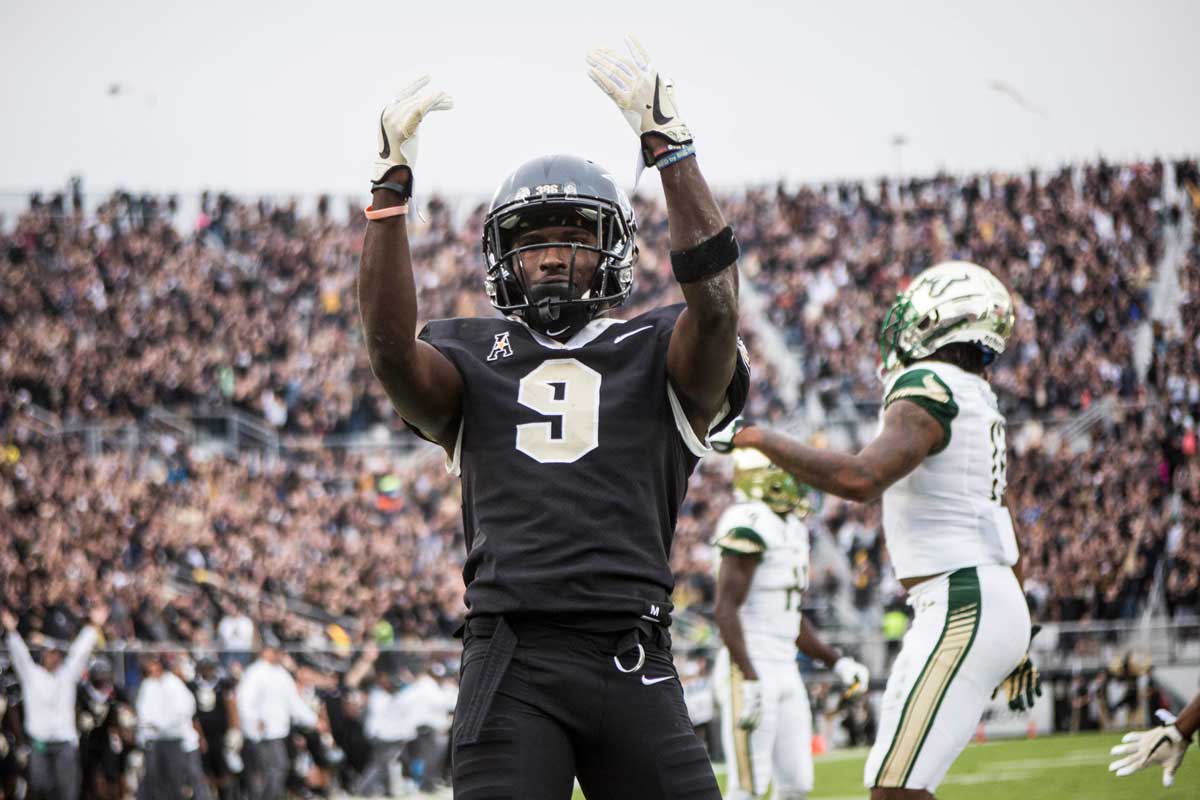 Adrian Killins Jr.
A three-time all-conference selection, Killins signed with the Philadelphia Eagles.
Killins was known to Knights fans as the fastest player in college football and finished his collegiate career among the program's all-time top 10 in eight different categories. Among the running back's many achievements include:
Third at UCF with 6.1 yards per carry
Fourth at UCF with 4,361 career all-purpose yards
Fourth at UCF with 34 total touchdowns scored in his career
Fifth at UCF with 2,459 rushing yards
Fifth at UCF with 25 career rushing touchdowns
Eighth at UCF with 1,038 career kick return yards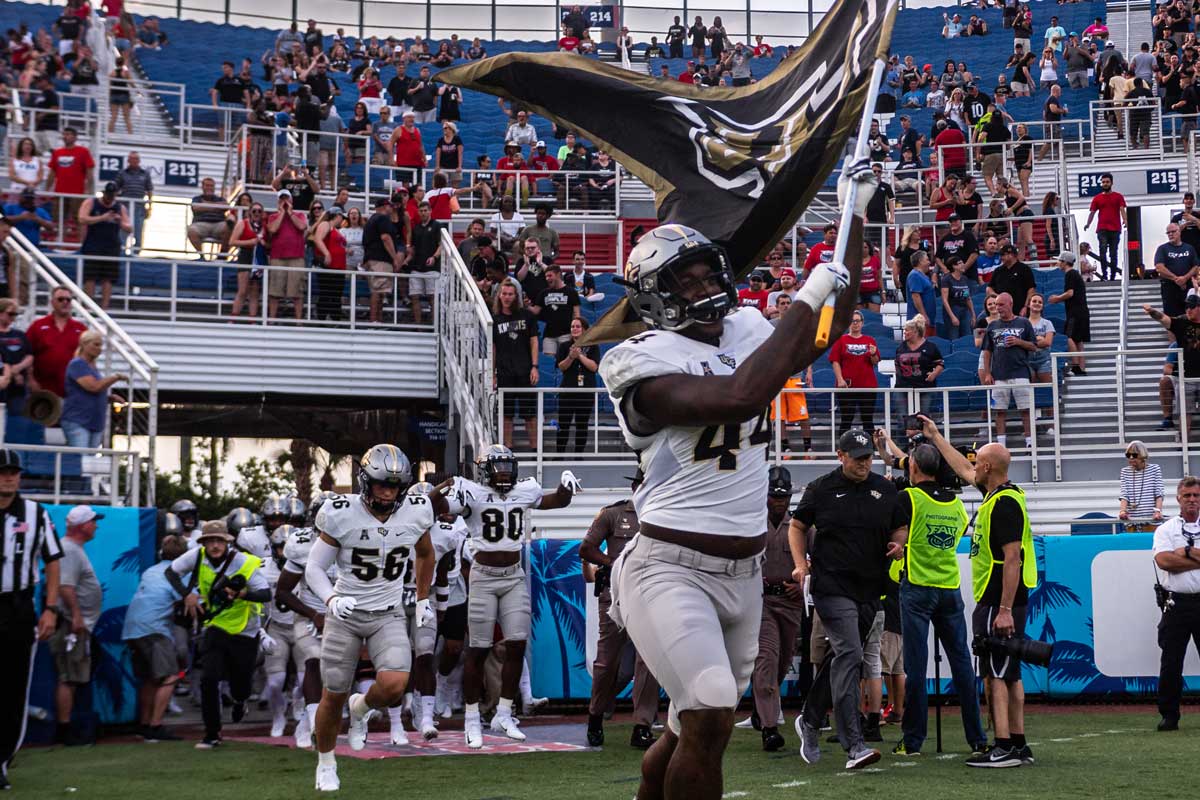 Nate Evans
Another integral part of UCF's recent success, Evans joined the Jacksonville Jaguars.
The linebacker was a two-time all-conference honoree. After helping to lead UCF to a league title in 2018, the Louisiana native was the Knights' top tackler in 2019, finishing with 112 and ranking second in the AAC with 8.6 stops per game.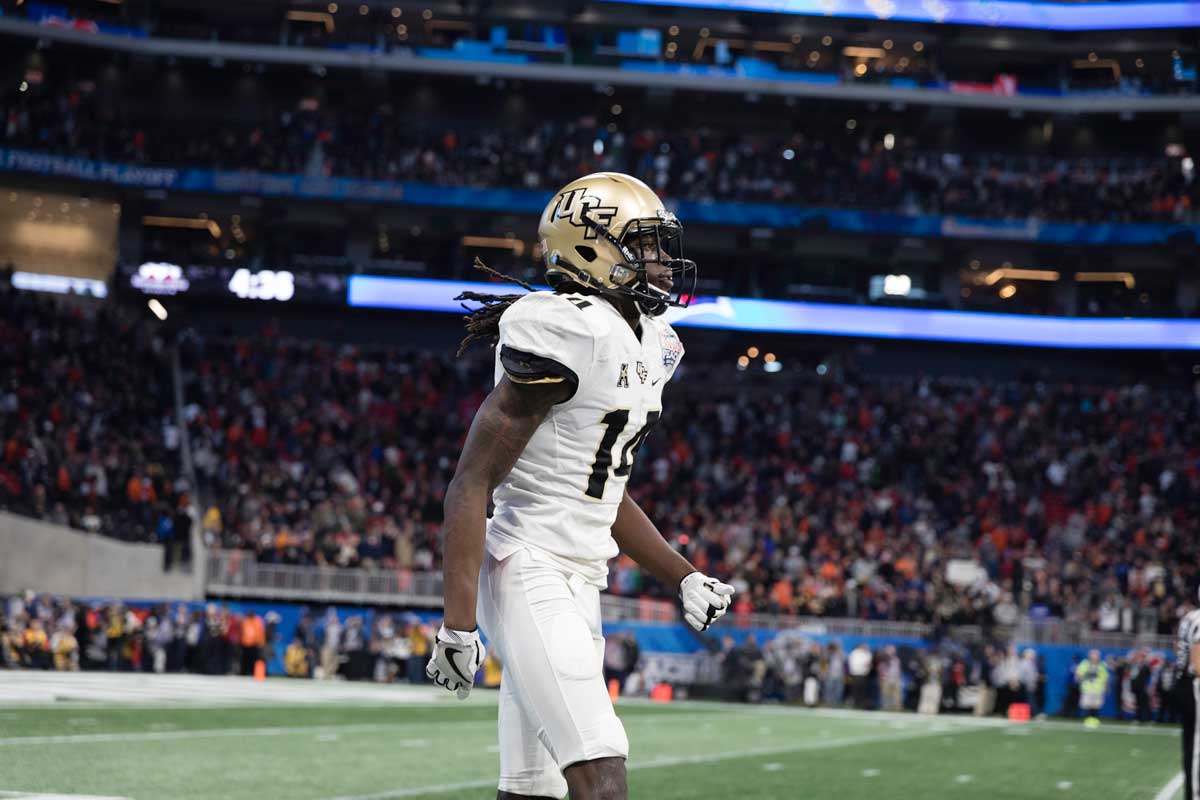 Nevelle Clark '18
Clarke signed a deal with the Minnesota Vikings.
The defensive back was a part of UCF's 2017 perfect season, 2018's second straight conference championship and leaves the Knights with 29 career passes broken up and five interceptions.
The Miami native led UCF with 11 breakups as a senior in 2019 and ranked second in The American with 13 passes defended, adding two interceptions. He earned first-team all-conference honors in 2018 and honorable mention accolades in 2019.
Clark earned his bachelor's degree in criminal justice in 2018.