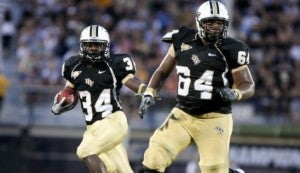 The University of Central Florida Board of Trustees voted during a teleconference meeting today to give President John C. Hitt the authority to negotiate a potential new conference affiliation for UCF's athletics program.
At this time, UCF has not received an invitation to join another conference. Should UCF receive such an invitation, the board's vote grants President Hitt the authority to negotiate a contract for a new conference affiliation and also to cancel the current conference affiliation contract.
"This vote represents the next step in our process of pursuing the best possible conference affiliation for our university," UCF spokesman Grant J. Heston said.