Three new members have joined the University of Central Florida Board of Trustees following their appointments by Gov. Ron DeSantis and the State University System Board of Governors.
New trustees Tiffany A. Altizer '90MS, Bill Christy '86 and Jeff Condello will participate in their first regular Board of Trustees meeting on Thursday.
"Trustees Altizer, Christy and Condello are outstanding business leaders who serve our community so well," said Board of Trustees Chair Beverly Seay. "Our entire board looks forward to continuing to work closely with President Cartwright to achieve our goal of becoming one of the nation's and world's leading metropolitan research universities."
The new trustees replaced Alex Martins '01MBA, David Walsh and William Yeargin, who reached the end of their terms earlier this year after nearly 20 years of combined service. Walsh and Yeargin were honored at Thursday's meeting.
Martins rejoined the Board of Trustees in March after he was appointed by DeSantis. He replaced Trustee Ken Bradley, who had served on the board since 2016.
Under the Florida Constitution, each state university is administered by a board of trustees consisting of 13 members.
The Board of Trustees is responsible for the administration of UCF in a manner that is dedicated to and consistent with the university's mission and with the mission and purposes of the State University System. This responsibility includes cost-effective policy decisions, the implementation and maintenance of high-quality education programs, and oversight of university performance, financial management and accountability, personnel, the reporting of information and compliance with laws, rules, regulations and requirements.
Learn more about the board at bot.ucf.edu.
Meet the new trustees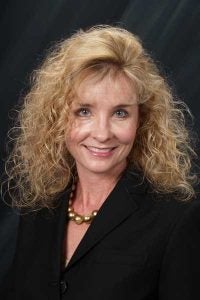 Tiffany A. Altizer '90MS, of Orlando, is a certified public accountant and managing shareholder of Keith Altizer and Company, P.A. She began her career in public accounting in 1991 with the international accounting firm of Ernst & Young LLP and joined Keith Altizer and Company in 1997.
Altizer serves as a trustee for the Southern Federal Tax Institute and is a member of the American Institute of Certified Public Accountants and the Florida Institute of Certified Public Accountants. In addition, she serves on the boards of directors for the Orange County Sheriff Foundation and the Seminole County Sheriff Foundation. She has also been active in other community organizations such as the Junior League of Greater Orlando, Maitland Presbyterian Church Foundation and Florida Citrus Sports.
The UCF alumna earned a Master of Science in taxation after receiving a B.S.B.A. (emphasis in accounting) from Auburn University.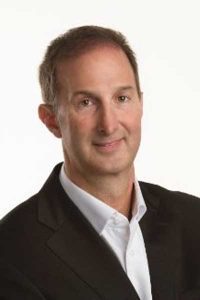 Bill Christy '86, of Daytona Beach, is CEO of Cognitive Kinetics, a spinal implants and orthopedic joints distributorship. He is also CEO of Challenge North America, an organization led by athletes to help enhance race experiences for athletes and their families. He has extensive experience leading medical instrument and clinical start-ups and also played a key role in the design and market launch of more than 20 medical devices and is the holder of more than 25 issued and published patents.
Previously, he was CEO of both AOI Medical and SpineMatrix, and he has been involved with the Halifax Health Foundation and New Era Orthopedics.
He earned his bachelor's degree in business administration from UCF in 1986 and his MBA from the Rollins College Crummer School of Business in 1997.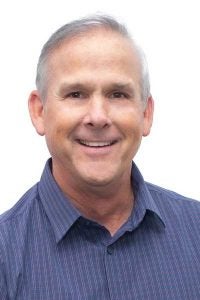 Jeff Condello, of Windermere, is president and CEO of Randall, a company he started with his wife, Debra, in 1986. Based in Apopka, the commercial and industrial contractor now employs roughly 1,400 people and has worked on some of the largest and most influential projects in Central Florida; including the Dr. Phillips Center for the Performing Arts; Terminal C at Orlando International Airport; SunRail stations; and buildings at Walt Disney World, Universal Orlando Resort, SeaWorld Orlando and Amazon.
He is an active member of the Central Florida community, volunteering his time with Project Opioid, Faine House, Florida Hospital and the Children's Home Society. And, recently, he launched the Randall Academy in partnership with Orange County Public Schools and the City of Apopka. The pilot program enables high school students to gain experience in manufacturing, construction, accounting and human resources at Randall.
In addition, he was named the Orlando Business Journal's 2019 CEO of the Year and is a University of Central Florida Legacy Circle Member, which recognizes loyal donors to the athletics program.