Two University of Central Florida spinout companies are among ten innovative clean-tech companies from the Southeastern U.S. selected to compete in the 2013 MegaWatt Ventures—an annual clean technology business plan competition sponsored by the U.S. Department of Energy.
The selected companies will present before a panel of renowned venture capitalists and Fortune 1000 company technology scouts to win a grand prize of $100,000.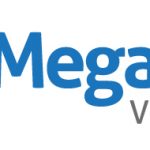 MegaWatt Ventures received nearly 70 competitive applications in variant clean-technology fields from eligible states: Alabama, Florida, Georgia, Kentucky, Louisiana, Mississippi, North Carolina, Puerto Rico, South Carolina, and Tennessee. Finalists are selected by a panel consisting of seasoned venture capitalists, industry veterans, and technical experts from a wide array of clean technology backgrounds. Judges select companies founded on the realities of the current markets, the companies' employment experience, and the likelihood the business plan would lead to the company's success.
The two UCF companies competing for the $100,000 are:
HySense Technology, LLC — Based in Rockledge and utilizing UCF-originated technology and student employees, HySense Technology, LLC produces specialty chemochromic pigments that detect environmentally-harmful hydrogen leaks which are typically odorless and colorless.

Talawah Technologies Inc. 'Talawah' is a Jamaican adage meaning 'strong and powerful.' This Orlando, company develops wireless sensors and communication system that consumes little battery power detecting physical characteristics in complex environments. Talawah Technologies Inc.'s founders and technology are from UCF.
Each of the top ten finalists receives $10,000 in seed funding to produce a prototype and strategic business plan to present at the 2013 MegaWatt Ventures Showcase held September 24 – 25, 2013 at the Museum of Science and Industry. Before the showcase, each company attends a mandatory two-day MegaWatt Ventures Boot Camp developed by Todd Smith, a seasoned technology executive and Kauffman Foundation facilitator.
The companies are provided top-notch mentors and other coaching resources, market research analysis, tours of Fortune 1000 company LEED-certified facilities, and workshops on entrepreneurship, clean-tech sales cycles, and grant writing.
MegaWatt Ventures is an annual clean energy business plan competition sponsored by the U.S. Department of Energy and the University of Central Florida. The competition's mission is to encourage the commercialization of innovative clean technologies from the lab bench into the marketplace. Innovations submitted through the competition are vetted by industry experts and customers with high energy/water demands throughout the process.
Southeastern university students/faculty or seed to early stage companies headquartered in the region are eligible to participate in this exciting annual program that brings innovation, entrepreneurship and the clean-tech industry together. For more information and to see a complete list of winners call 407-882-0594.