The UCF baseball and softball teams are making quite a statement to start their seasons.
The baseball team (7-1) jumped into several national polls after winning all three of their road matchups at No. 8 Auburn over the weekend. The Knights are ranked as high as 17th (Collegiate Baseball News) and have also been rated among the top 25 by D1Baseball.com (19th) and the National Collegiate Baseball Writers Association (25th).
Meanwhile the softball team (13-2) extended its winning streak to eight games after picking up four victories over No. 12 Tennessee and FIU last weekend at the USF Tournament in Tampa. The Knights clocked in at No. 21 and No. 25 in the Softball America and the DISoftball.com standings, respectively, and are receiving votes for the USA Today/NFCA Coaches top 25.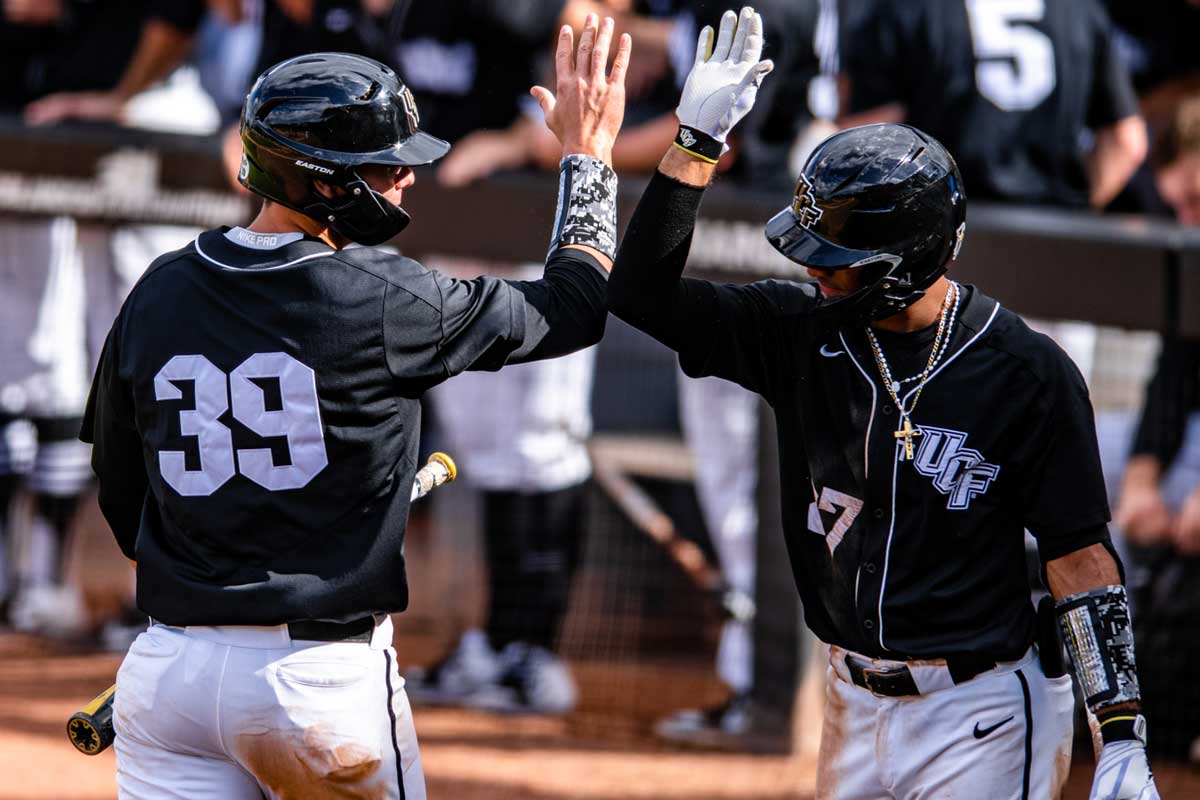 Baseball's Record-Setting Weekend
UCF outscored Auburn, 22-6, across the three-game series. The Knights' success at Plainsman Park marks the first time in Auburn baseball history that the Tigers have been swept in a three-game, non-conference series at home. Auburn baseball played its first game in 1895. The last time Auburn was swept in a three-game set was on the road at No. 2 Arizona State in 2010.
The last time UCF swept a ranked SEC opponent in a three-game series was when No. 11 Alabama visited Orlando in 2001. The Knights' first sweep of a ranked opponent on the road occurred when UCF swept No. 8 Stetson in 2001.
"Our staff put together a great game plan and the kids went out there and executed it. A lot of people took part of this weekend, but none more important than the players," UCF baseball coach Greg Lovelady said. "I'm proud of them."
UCF will continue its road trip as it travels to Bethune-Cookman on Tuesday before returning home this weekend with a series against Cal State Northridge starting Feb. 28 at 6 p.m.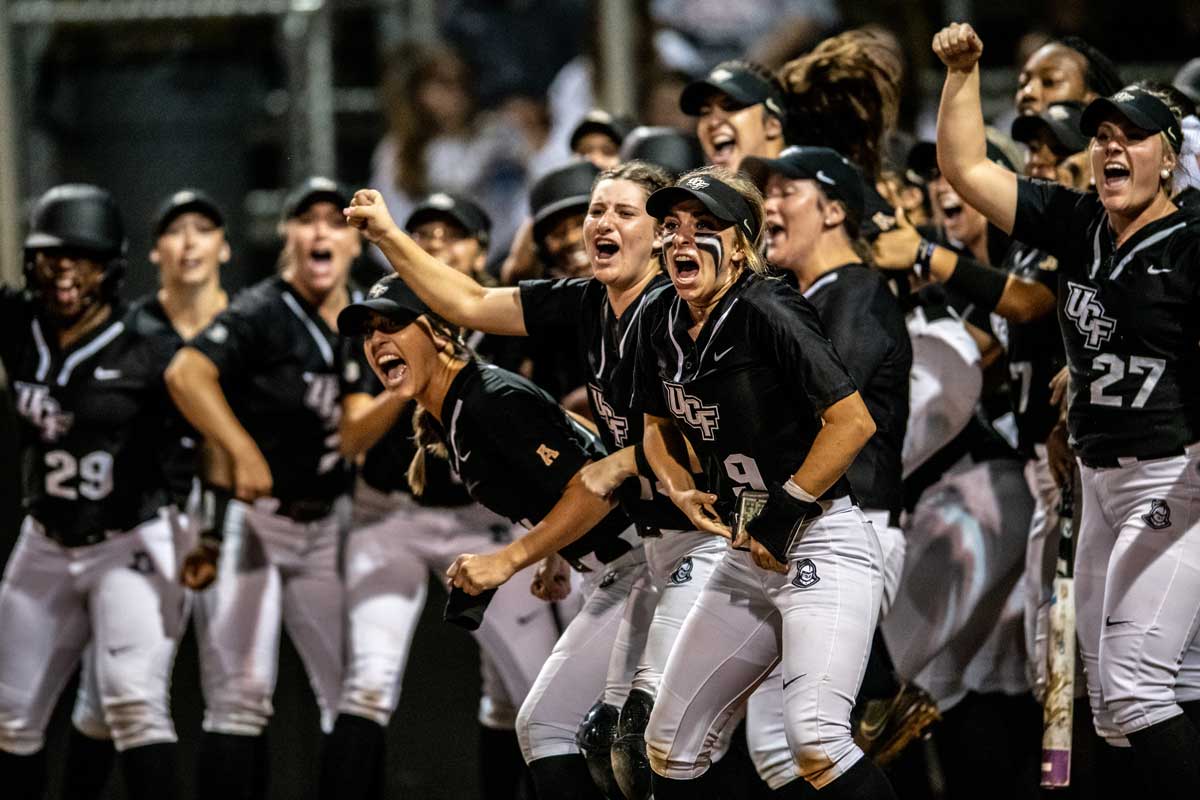 Softball Outscores No. 12 Tennessee, 19-2
After its perfect performance over the weekend, UCF boasts a 13-2 record so far this season, matching the best 15-game start in program history (2015). Over the course of those 15 games, the Knights have outscored opponents 102-32.
In their first matchup with the Volunteers, UCF topped No. 12 Tennessee, 10-1, marking the largest margin of victory over a ranked team in program history. It also was the first UCF win against a nationally ranked team since April 4, 2018, when the Knights took down No. 4 Florida.
UCF took care of business on day two, as well, besting the Volunteers, 9-1.
"We have a different hero every day and a different standout every day," says UCF softball coach Cindy Ball-Malone. "It's awesome to watch them celebrate for each other and get excited over the little things because we believe there are no small things."
UCF will heads to Tallahassee on Wednesday to face No. 9 Florida State. The Knights return to Orlando on Feb. 28 to host Long Island University at 6 p.m. in the first game of the UCF Invitational.