The University of Central Florida community united Friday in support of the American Heart Association and the fight against cardiovascular disease.
Students, faculty and staff raised awareness of heart disease by sporting red in celebration of Go Red for Women/National Wear Red Day. The disease is the No. 1 killer of women in America, more deadly than all forms of cancer combined.
"As a three time survivor, there is a need to raise awareness about heart disease in women and the importance of heart health," said Fran Ragsdale from the UCF Center for Success of Women Faculty.
To learn more about the American Heart Association and about how to improve heart health, visit http://www.heart.org.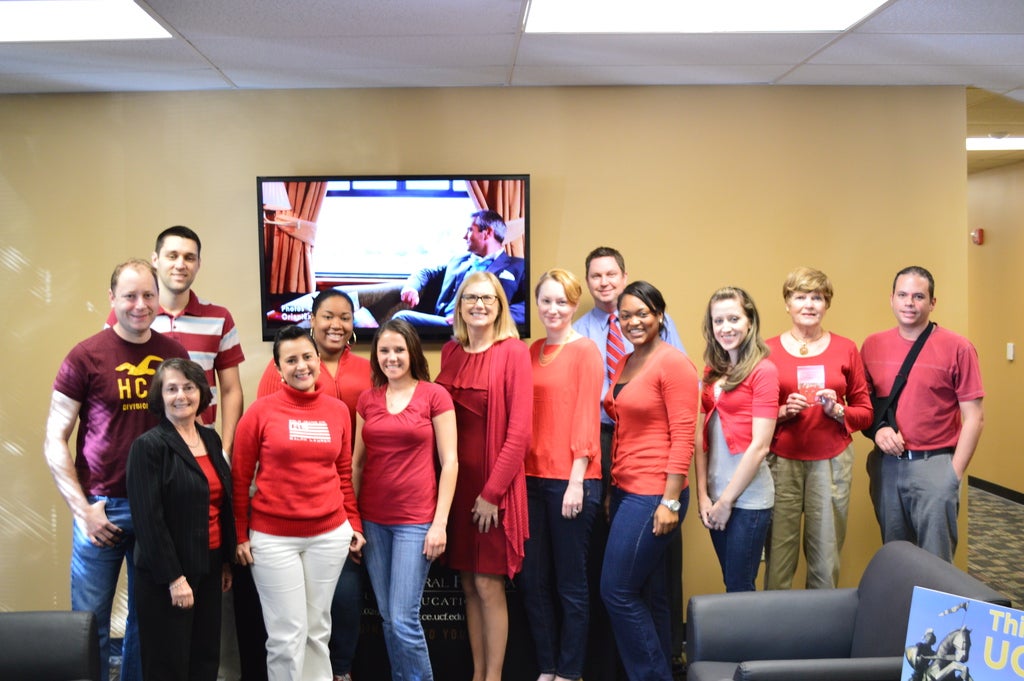 Staff from Continuing Education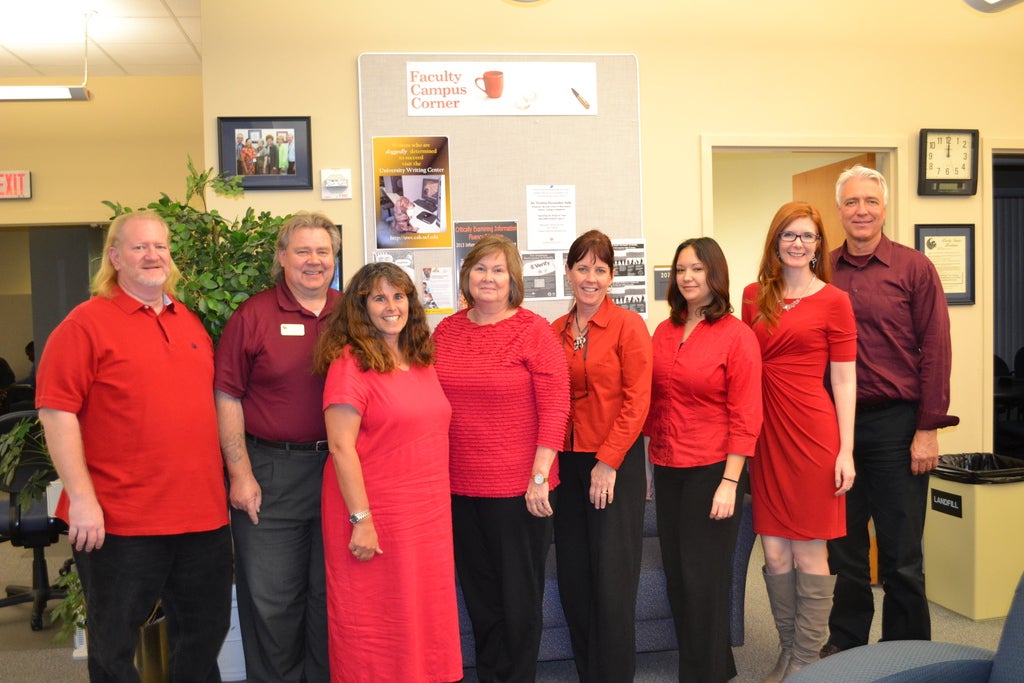 Staff from the Office of Information Fluency, Faculty Center for Teaching and Learning and the Center for Success of Women Faculty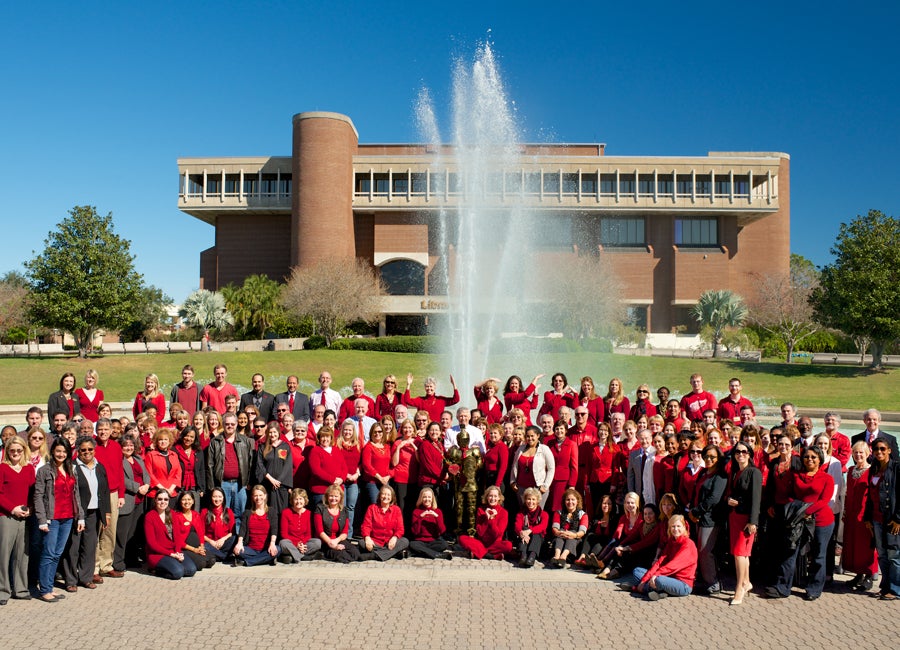 Faculty and staff from Millican Hall and nearby buildings join Provost and Executive Vice President Tony Waldrop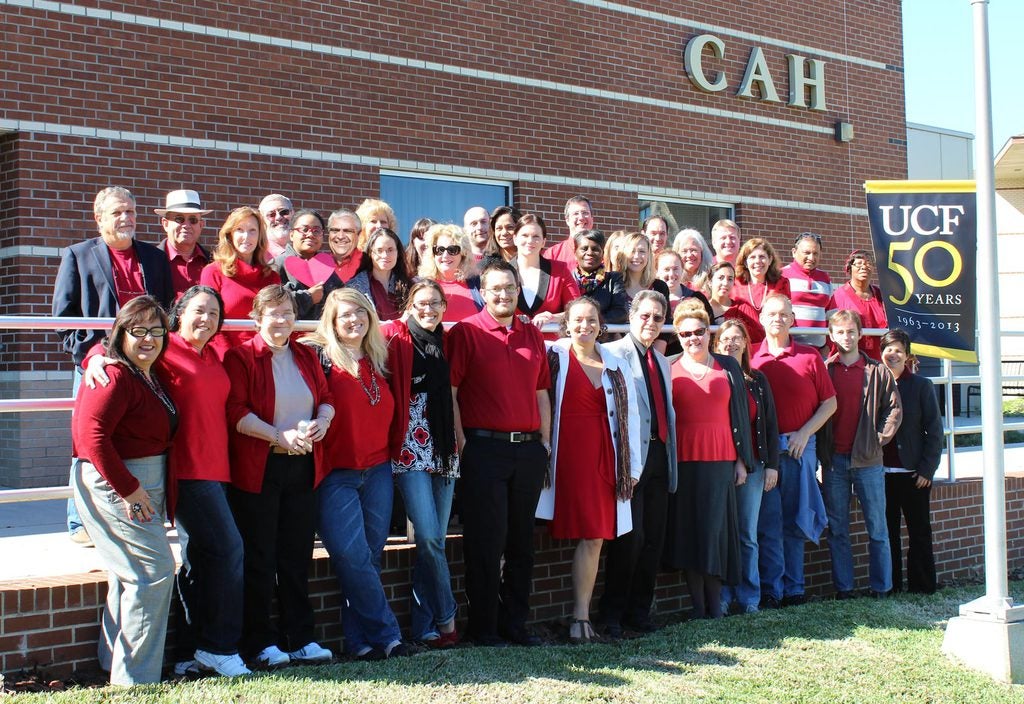 Faculty and staff from the College of Arts and Humanities