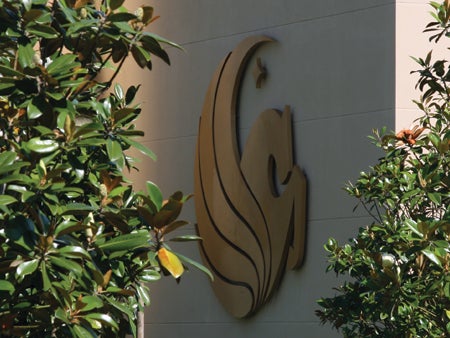 It's that time of year when the UCF Undergraduate Admissions Office is busy getting ready for our incoming freshman class.
Even as the university has grown to become the second largest in the nation, I am continually impressed with the quality of the students who choose to attend UCF. Each year, the SAT scores and average high school GPAs of our fall freshmen rise, and we are seeing those improvements in students from all backgrounds.
This year, minority students will make up about 35 percent of our freshman class, and they, too, are among the best and brightest from their high-school graduating classes. It's not surprising that we are attracting the brightest students from across Central Florida and beyond.
UCF is increasingly known for our commitment to expanding access to education in our community, and we are gaining a national reputation for the students and faculty members we attract.
For two consecutive years, U.S. News & World Report has named UCF one of the top 10 "up-and-coming" national universities in the country, recognizing innovations in our academics, faculty, student life, campus and facilities. Kiplinger and The Princeton Review have also recognized a UCF education as one of the best values in the nation based on the quality of academics, cost of attendance and financial aid.
More than anything, we're committed to ensuring that all hard-working students have an opportunity to succeed.
Proof of that is Hispanic Outlook in Higher Education magazine naming UCF one of the top 100 schools for Hispanic students and HispanicBusiness magazine calling UCF one of its top 10 choices.
Those recognitions and many others are testaments to our dedicated faculty members, who serve as great role models. Optics pioneer Peter Delfyett has been named one of the 50 most important Blacks in Research Science. Associate professor Jose Sepulveda was named a Hispanic Luminary by the largest engineering organization in the nation. And President Barack Obama and the National Science Foundation recently honored professor Lesia Crumpton-Young for her success with mentoring women and minorities studying engineering.
Attracting high-quality students to a university is only part of our mission. We also must nurture those students once they set foot on campus.
At UCF, we have more than 100 programs that help minority students or those who are the first in their families to go to college. These programs improve math, reading, writing and science skills among low-income and first-generation students, while also encouraging students from underrepresented backgrounds to attend graduate school.
Recent McNair scholar Rene Diaz earned a National Science Foundation Graduate Research Fellowship valued at $121,500. Born in Cuba, this engineering graduate plans to develop stronger and less expensive materials that could be used on rocket ships or could help make planes safer to fly.
Ensuring that students such as Diaz make it to the finish line has earned UCF another recognition. Diverse: Issues in Higher Education magazine recently ranked UCF among the country's top universities for granting degrees to minority students. UCF ranked 12th for total undergraduate degrees awarded to Hispanic students and 18th for total undergraduate degrees awarded to African-American students.
UCF also provides its student-athletes with nationally recognized academic services that help them shine in the classroom. UCF leads Conference USA with about 200 student-athletes qualifying each year for the commissioner's academic honor roll.
Our football team posted a team-record GPA this spring after ranking among the 12 best bowl participants in the country last year in the NCAA's key measure of academic success.
An impressive 80 percent of our African-American male student-athletes who first enrolled in fall 2004 graduated during the past six years, and 74 percent of our female student-athletes from that class graduated.
Our president often says that a higher education transforms lives. It did for me, and I see it happening for so many of our students.
UCF really does stand for opportunity — for all students.
Gordon Chavis Jr. is the University of Central Florida's associate vice president for Undergraduate Admissions, Student Financial Assistance and Student Outreach Programs.
Source: Orlando Sentinel, UCF is getting national recognition for its programs, Aug. 2, 2011