University of Central Florida faculty member Bobby Jeanpierre is still in a state of disbelief.
On Sunday, Bobby sat alongside 82,000 fans in MetLife Stadium in East Rutherford, N.J, and watched her son Lemuel Jeanpierre, a guard and center for the Seattle Seahawks, become a Super Bowl champion.
"Lemuel understands and will often tell others that he is blessed. He doesn't view himself as lucky. To accomplish what he has and been able to truly live his dream, he is very blessed," said Bobby, a program coordinator and associate professor of science education in UCF's College of Education and Human Performance.
The family moved to Orlando from Minneapolis in 2001 when Bobby started teaching at UCF. Lemuel played football and basketball at Timber Creek High School and was recruited by Coach Steve Spurrier to play Division I football at the University of South Carolina.
Two years into his South Carolina career, Lemuel was asked by Coach Spurrier if he was OK with switching from defensive line to offensive line.
"He understood that Coach Spurrier knew what was best for him as an experienced college and NFL coach, so he agreed to make the switch," said Bobby.
Despite his size, athleticism and the support of one of college football's most accomplished coaches, the offensive lineman went undrafted in the 2010 NFL Draft. Lemuel was signed and subsequently released by the Kansas City Chiefs during the 2010 training camp, and the Seahawks signed him to their practice squad and promoted him to their active roster in 2011.
Bobby and Darrell Jeanpierre, Lemuel's father, have been part of the Seahawks family ever since.
Lemuel played in each of the Seahawks' games this season and was on the field for Sunday's 43-8 victory over the Denver Broncos.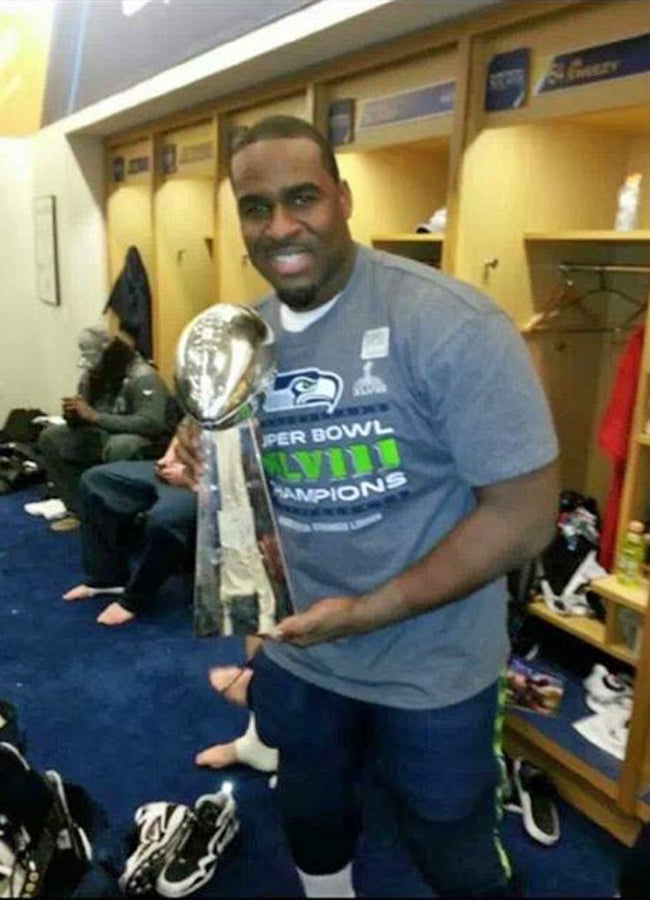 "I'm still trying to wrap my head around it," Bobby said. "The odds were against him making it this far based on all of the superb talent in the NFL and not being drafted back in 2010, but he's a smart kid. Some of his teammates call him 'Lempedia' because he has such great knowledge of both offensive and defensive sides of the football."
Lemuel—along with the shiny new hardware he'll be sporting on his finger—will return to Orlando in the next few days to train at Timber Creek during the offseason, just like he always has.
"He still trains in the Timber Creek weight room and stays in close touch with the coaching staff there," said Bobby. "He will often speak to students and help out however he can."