The University of Central Florida and its partners this month will launch the Center for Innovation, Design and Digital Learning, a national hub that will be open 24/7 to help professors get a leg up on using technology.
Before the global pandemic rocked the country, the U.S. Department of Education was already talking about a way to help provide technical support to higher education faculty as classes and learning trends were moving to online platforms. The pandemic that drove universities to online instruction earlier this year accelerated the federal agency's desire to help universities and colleges better use digital tools to reach students. The agency awarded UCF and its partners a five-year, $2.5 million grant to launch the center quickly. UCF's portion is $335,000.
After 20 years of providing online degrees, UCF has become a leader in online learning. Ranked as a top 20 online program by U.S. News & World Report, UCF offers more than 100 fully online programs. This platform will expand UCF's reach as an online leader — this time for higher-education faculty.
"The three big aims of the center are to increase knowledge and awareness of education technology, to increase the capacity of faculty at institutions of higher education, and to sustain professional learning networks for technical assistance," says Eleazar "Trey" Vasquez, a UCF professor of exceptional education and one of the leaders of the new center.
"The notion of comfort with technology is highly variable, especially in higher education," says Vasquez. "We have faculty who have had to really merge with technology later in their career, and we have faculty who are coming up as digital natives."
Center leaders hope to help provide enough resources to get everyone who accesses the digital center on equal footing. By improving faculty's understanding of the best way to use technology in a remote setting, students will benefit, Vasquez says.
"It's very much like a combination of Pinterest and YouTube, where there are different topics that you can select from and then you get to do a deep dive into a particular area," Vasquez says. "Everything is 100% accessible. It's built on the principles of universal design for learning, which is all about intentionality – how you deliver your instructional content so that you take into account learner variability. When you design instruction with that notion in mind, it's easier for everyone to acquire content knowledge."
If a faculty member wants to learn how to create an editable PDF, build their own website using HTML code, or simply peruse the site to find new ways to integrate technology into their courses, the center will provide guidance through articles and videos.
Visitors to the site can interact with the content in different ways: by simply accessing it and learning or by being an "innovator," who creates content to display on the site.
The center also plans to create a way for users to get micro-credentials for what they've mastered, if they are interested, Vasquez says.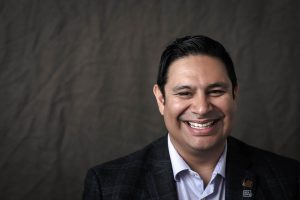 Over the next few weeks, the partners and advisory board of the center will work on pre-populating the site with content. Several scholars from around the country with particular expertise are working with the center to create content. Matthew Marino, a professor of exceptional student education and the other center leader at UCF, collaborated with learning specialists in five states to develop the first micro-credential housed on the Learning Designed platform. Once the network and reach of the center begins to grow, the team will conduct an analysis to pinpoint any growing pains of the center and quickly address those with new content delivery, explains Vasquez.
"There have been wins and losses in terms of how effective we are at delivering instruction to learners at all ability levels. The accessibility issues are one thing. The accommodations are another thing, but the content delivery is something completely different. It's the intent of this center to provide some level of technical assistance and support for faculty who are experiencing those realities now," says Vasquez. "We're really looking to impact a broad audience."
The center collaborators include the University of Kansas and the Center for Applied Special Technology, a nonprofit education research and development organization in Boston that created the universal design for learning framework. Metiri Group will also evaluate the center's work.
Vasquez earned his doctorate in special education from Utah State University. He joined UCF's faculty in 2008 and has helped bring in more than $12 million of continuous funding for projects for the College of Community Innovation and Education. His research interests include STEM education, autism and technology. Vasquez is also the director of the Toni Jennings Exceptional Education Institute and serves on the board of directors for the Center for Applied Special Technology.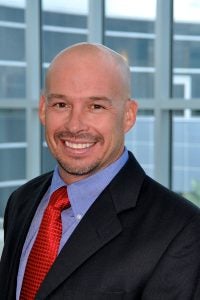 Marino earned his doctorate in special education from the University of Connecticut. He joined UCF's faculty in 2012 after leaving Washington State University. Marino's research interests include innovation in curriculum design, special education, executive function and STEM. Marino has received more than $8.5 million in federal grants during his career.