UCF has announced the speakers for the university's Fall 2021 In-person Commencement Ceremonies. The ceremonies will be held Dec. 17-18, culminating four consecutive days of graduation-celebration festivities, Dec. 15-18.
The fall commencement speakers are Deborah Beidel, a Trustee Chair and Pegasus Professor of Psychology and Medical Education at UCF and the executive director of UCF RESTORES; Pamela Carroll, the dean of the UCF College of Community Innovation and Education;Glenn Dial '88, a vice president and senior retirement strategist for American Century Investments; and Deborah German, vice president for health affairs and the dean of the UCF College of Medicine.
Biographical information on each commencement speaker follows
Pamela Carroll | 9 a.m. Ceremony, Dec. 17
Teaching English propelled Pamela Carroll into 20 years as a professor of English Education and administration at Florida State University, where she became a national leader in research and teaching of adolescent literature.
In 2012, as dean for the College of Education at Oklahoma State University, she was known as a collaborator. Projects included intergenerational education with the Choctaw Nation, where she was recognized with the President's Multidisciplinary Award and OSUTEACH, which received a multi-million-dollar grant from the Howard Hughes Medical Foundation.
In 2015, Carroll and her husband, coastal geology professor Joseph Donoghue, became UCF Knights when she was appointed Dean for the College of Education and Human Performance. She was later named founding dean for the College of Community Innovation and Education and Mildred W. Coyle Endowed Scholar Eminent Professor in 2018.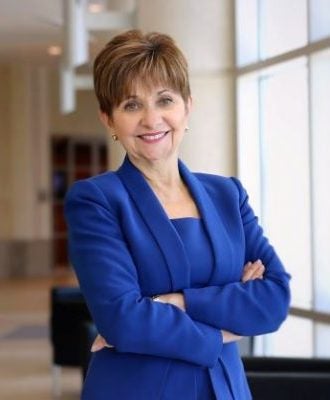 Deborah German | 2 p.m. Ceremony, Dec. 17
Deborah German, a physician, educator, and administrator, is vice president of Health Affairs and the founding dean of UCF's College of Medicine, where she leads the development of a research-based medical school and a patient-centered clinical enterprise that anchors the UCF Academic Health Sciences Center.
German received her M.D. from Harvard Medical School. She was a resident in internal medicine at Rochester and a fellow in Rheumatic and Genetic Diseases at Duke, where she was a researcher in the Howard Hughes Medical Institute. She was the associate dean of Medical Education at Duke and later the senior associate dean of Medical Education at Vanderbilt University. She served as president and chief executive officer at Saint Thomas Hospital in Nashville, where she led a successful hospital turnaround that received national recognition.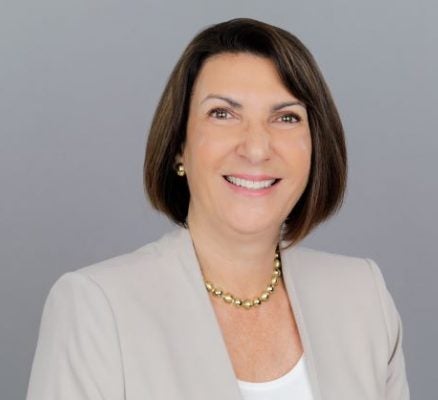 Deborah Beidel | 7 p.m. Ceremony, Dec. 17
Deborah Beidel is a Trustee Chair and Pegasus Professor of Psychology and Medical Education at UCF. She is also the director of UCF RESTORES — a clinical research center that is dedicated to changing the way that post-traumatic stress disorder (PTSD), is understood, diagnosed, and treated — and is internationally recognized as a leader in the area of traumatic stress. Her use of virtual reality to treat people suffering from PTSD has led to the development of treatments that are two to three times more effective than standard psychological treatments.
Beidel is the author of over 300 scientific publications, including journal articles, book chapters, and books on the treatment of anxiety disorders and PTSD. She has received more than $31 million dollars in federal research funding throughout her career, developing effective treatments for anxiety and PTSD, and then disseminating them into standard clinical practice to help treat veterans, active-duty personnel, first responders, and survivors of mass violence with PTSD.
Glenn Dial '88 | 9 a.m. Ceremony, Dec. 18
Glenn Dial '88 is a senior retirement strategist for American Century Investments and has over 25 years of executive management experience. Previously, he was a managing director with Allianz Global Investors, which he joined in 2011 as head of retirement strategy. He also held senior-management positions with JPMorgan and Ceridian.
He holds two patents as the co-inventor of the "method and system for evaluating target-date funds." He is also credited with developing the target-date fund category system commonly referred to as "To versus Through." Dial is a nationally known speaker in the retirement plan industry and is recognized as one of the 100 Most Influential People in the 401k industry. He has a bachelor's in finance from UCF and an MBA from Rollins College.
Commencement Festivities
More than 6,100 degrees will be conferred during UCF's Fall 2021 Commencement. Graduation festivities will be held Dec. 15-18, consisting of the UCF Grad Walk and four in-person ceremonies.
Annually, UCF graduates one of the highest numbers of minorities in the nation. More than half of this semester's degrees will be conferred to students from underrepresented communities. Hispanic students comprise more than one quarter of all of UCF's fall degree recipients. Overall, UCF has awarded more than 382,000 total degrees since classes began in 1968.
The health and wellbeing of all UCF graduates and guests are the top priority of the university. The university encourages all members of the campus community and visitors to get vaccinated and follow CDC guidelines.
Details for the UCF Grad Walk and in-person ceremonies follows:
Grad Walk
The UCF Grad Walk will be held in the Addition Financial Arena, Dec. 15-16. The event offers a smaller, more intimate graduation experience for graduates. Graduates may have up to eight supporters in attendance.
With Pomp and Circumstance playing in the background, graduates will walk across the stage, hear their names called, and have photos — both individual and group — taken by guests and UCF photographers. Guests will stay with graduates the entirety of the time as it is a continuously moving event.
Grad Walk is for Fall 2021 graduates only. This semester's Grad Walk has reached capacity with 1,125 fall graduates expected to participate.
In-person Commencement
On Friday, Dec. 17, the university will hold three separate and successive in-person commencement ceremonies at 9 a.m., 2 p.m. and 7 p.m. There will be one ceremony on Saturday, Dec. 18, at 9 a.m. All ceremonies will be held in the Addition Financial Arena.
Each graduate will be allowed up to five guests in attendance. Tickets will be distributed, along with reader cards and graduate regalia, at the FAIRWINDS Alumni Center, from December 6-10, 9 a.m.–5 p.m.
For each ceremony, graduates will dress in official UCF regalia, participate in the Pomp and Circumstance processional, and cross the commencement stage to receive their diploma. Commencement speakers will provide messages of inspiration to graduates and guests.
Ceremonies will be livestreamed on UCF's main YouTube Page. The UCF FAIRWINDS Alumni Center will also be simulcasting the ceremonies. Additional guests can watch the ceremony at this location, and no tickets are required.
Graduates and guests may park in garage D and garage H. Mobility impaired individuals may be dropped off in front of the Addition Financial Arena prior to parking.
Graduates and guests can review the below commencement ceremony schedule, listing colleges with ceremony dates.
Dec. 17, 9 a.m.
College of Community Innovation and Education
College of Health Professions and Sciences
Dec. 17, 2 p.m.
College of Arts and Humanities
College of Medicine
College of Nursing
College of Undergraduate Studies
Rosen College of Hospitality Management
Dec. 17, 7 p.m.
College of Graduate Studies
College of Sciences
Dec. 18, 9 a.m.
College of Business Administration
College of Engineering and Computer Science
College of Optics and Photonics