The newfound sense of independence, learning and opportunities for growth that attending college can provide are often among the draw of the experience for many young adults.
For students enrolled in UCF's Inclusive Education Services (IES) program, it can be a dream come true.
The postsecondary transition program is designed for adults with intellectual disabilities who are between the ages of 18 to 30. Housed in the Toni Jennings Exceptional Education Institute under the College of Community Innovation and Education, the IES program gives students an opportunity to live independently and take academic courses in hospitality, social services or education.
For two years, students live on campus and engage with peers both within and beyond the classroom as they develop their skillsets and strengths in preparation for securing employment after graduation. The goal is to provide them with an inclusive, comprehensive college experience that fosters independence and culminates with a professional services credential. Students choose a concentration in one of three areas — hospitality management, social services and education — and take classes alongside their degree-seeking peers. They also secure on-campus work experience and complete a capstone internship.
Each year, IES staff welcomes the program's incoming cohort to campus with a three-day Summer Knights camp designed to help students familiarize themselves both with the campus and various resources available to them. It's also a chance for them to get to know their new classmates, program staff and potential roommates. Last year, five students were admitted and attended camp. The newest cohort of 12 students arrived mid-June ready for a taste of independence and student life.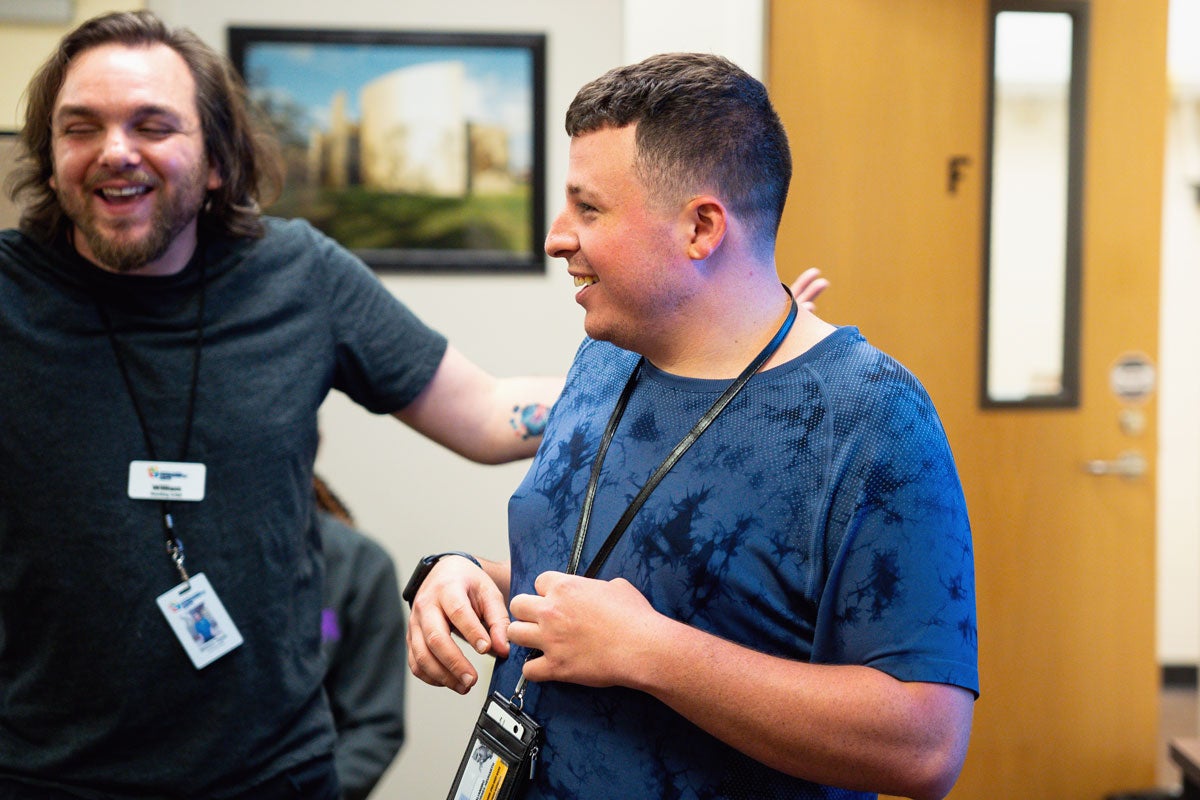 "For many of our students, this is their first experience away from home — especially in a dorm setting," says Jaime Best, IES program director. "This summer camp experience gives them an opportunity to familiarize themselves with what it's like to live with a roommate, use the laundry facilities, go to the dining hall and the Student Union, and participate in other daily functions of college life. I do think it's harder for the families to let go. Some of them will reach out and express that they're nervous, so we also have a component where we have alumni parents who can speak to what it was like for them when their student was joining the program and how much they've grown in their independence."
Upon their arrival, students in the program are met with an array of activities. IES staff first has participants download the UCF Mobile App and teaches them how to use it to navigate campus and locate resources. They learn how to use the shuttle and receive assistance in getting UCF IDs. Camp also allows time for students to review their fall schedules and set themselves up for success early on. They receive speech and language assessments at the UCF Communication Disorders Clinic, and College of Nursing staff and students provide resources for stress management, sun safety, and study tips and tricks.
Of course, no summer camp would be complete without other fun activities such as scavenger hunts, pizza and popsicles, movie and game nights, and various team-building activities.
A portable ropes course session with Recreation and Wellness Center staff helped students get to know each other better and challenged them to find solutions by working together. Additionally, a creative drama session with Central Florida Community Arts gave participants the chance to work on improv skills and building confidence.
"These give the students an opportunity to show and develop leadership skills, and it's a great opportunity for the students to get to know one another," Best says. "It also gives staff a chance to get to know the students, and to identify the leaders in the group and any students who might need help with certain skills."
The benefits extend to some of the program's existing students, as well. Two of its second-year students served as chaperones throughout summer camp, showing their incoming classmates the ropes and welcoming them to the group.
"These students also work on career skills within the classes they take, and they're able to apply them in a working role helping with the camp as chaperones," Best says. "They did the exact same thing last year, so they can provide incoming students their perspectives as fellow students."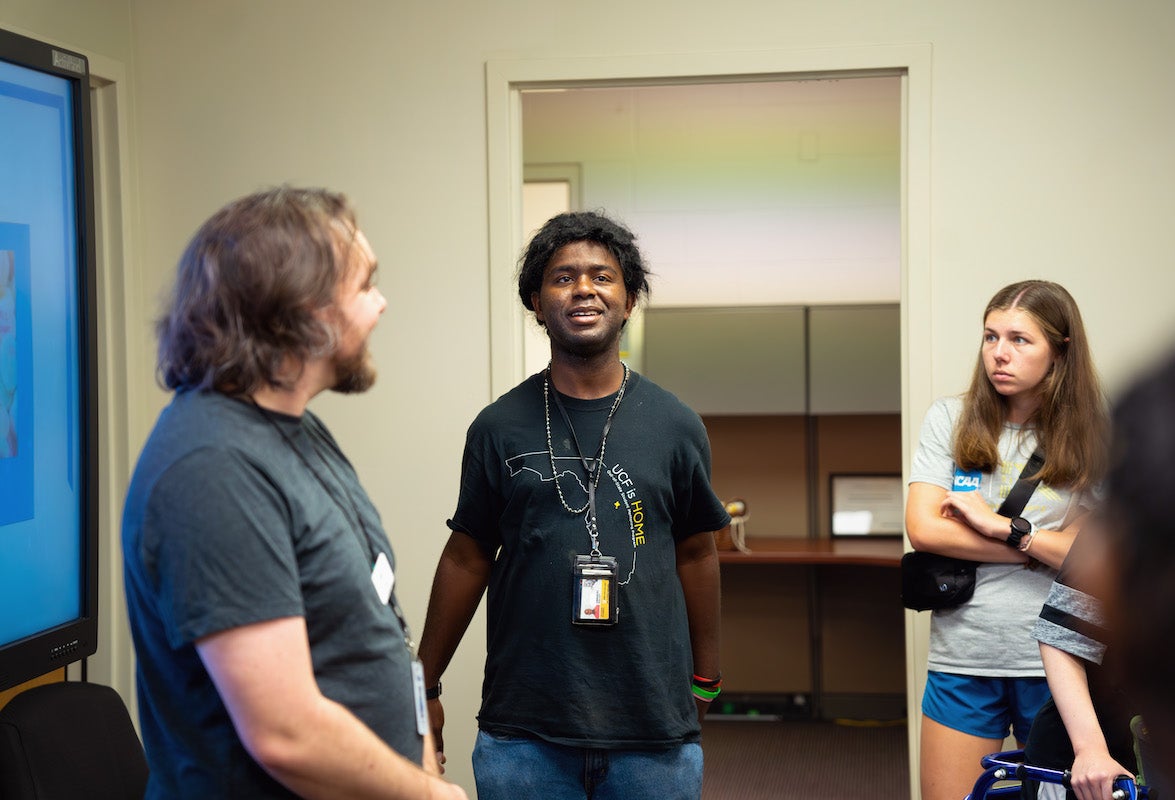 One of those student chaperones, Emany Volcey, says that UCF has become his home within the last year. He wanted to do more for the UCF community and help make it a better place, so he decided to take on a leadership role.
"I feel like I'm being taken very seriously, and I'm feeling more respected," Volcey says. "I get to show people my passion. I get to just be me and show lots of confidence. The best part about this is that I get to see new faces. It's a full house. I'm really glad that people are seeing me as a role model and inspiration. That really touches me the most."
For Best and her staff, it's the opportunity to get to know their students and watch as they begin to spread their wings that is among the most rewarding part of it all.
"I enjoy watching the excitement on the students' faces during those light bulb moments as they realize that they're qualified, capable and on the road to fulfilling their dreams," Best says. "We enjoy watching the students interact with one another before they come to campus and get busy with the hustle and bustle of the new semester. While some may view it as solely an opportunity for individuals with intellectual disabilities to attend college, IES sees it as a crucial part of our mission to both embrace and foster inclusive environments."