During the next five years, a team of researchers from UCF will work with UCP of Central Florida, a nonprofit organization and charter school system, to investigate whether artificial intelligence and robots can help elementary students with autism spectrum disorder and other disabilities be more aware of their emotions and recognize other's nonverbal cues in social situations.
"The goal is to promote as much independence as possible for the child while they are learning basic programming skills."
— Rebecca Hines
The project is funded through a $2.5 million Stepping-up Technology grant from the U.S. Department of Education's Office of Special Education Programs. The grant will be split with UCP, with UCF receiving almost $1 million. The team was selected from a national pool of applications, and only two grants were funded.
The goal is to create a national model that can be replicated in urban, suburban and rural communities.
"For students with autism, communication is a primary area that needs intervention. Students with autism struggle with communication skills and, as a result, it's often hard for them to make friends and to be as fully independent as their peers," says Rebecca Hines, associate professor of exceptional student education and one of the co-principal investigators.
Technology is a medium that children on the autism spectrum enjoy. "Video and technology are more predictable and less noisy," says Hines. "Persons with autism have a need for structure. The real world is unpredictable. If I watch a video and then hit replay, I know exactly what I'm going to get the next time."
Students will wear a watch-like device that monitors the users' biometrics. It will be used to determine the level of stress and comfort while the student is using the UCF-created artificial intelligence program, Zoobee's World. The artificial intelligence program will be delivered through a portable room outfitted with a mirror, a small social robot and a screen to display Zoobee, the avatar character that looks like a teddy bear.
Zoobee will provide instruction on how to code while modeling social skills.
"Zoobee will model appropriate social skills and interactions — constantly — so that the student receives all of the instructions through the avatar," says Hines. "The goal is to promote as much independence as possible for the child while they are learning basic programming skills."
During the first year of the study, the team will work with third- through fifth-grade students with autism spectrum disorders and other disabilities at one UCP school site in Orlando. Eventually the study will scale up to include 10 schools across Florida, including eight UCP campuses in Orange, Seminole and Osceola counties.
In the later years of the grant, the team will work with two rural schools through their partnership with the Institute of Small and Rural School Districts.
"The rural piece is important here because we know that the kind of technology in this project would take so long to make it out to a rural school, and even then, they wouldn't necessarily have the resources or the training or personnel locally who could help them run this," says Hines.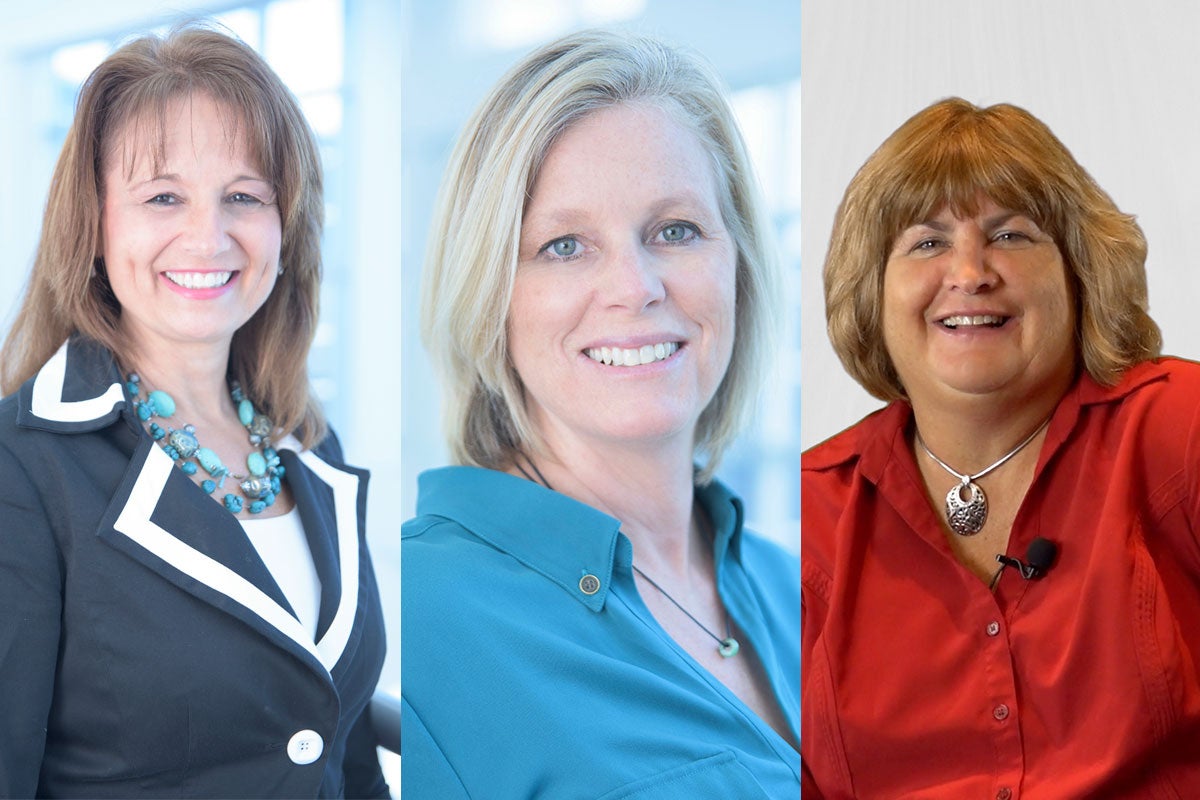 How Will the Study Work?
The project involves three phases. In year one, six to 10 students will work with Zoobee as the team finalizes all aspects of the artificial intelligence to help the students program the robot and monitor their facial expressions, says Lisa Dieker, a Pegasus Professor of exceptional student education, Lockheed Martin Eminent Scholar Chair and co-principal investigator on the grant.
"This is a unique and new way of looking at how to develop social skills in kids with disabilities."
— Ilene Wilkins
In the second phase, Zoobee will support students with disabilities as they coach a peer without a disability through the programming process. This second stage of the project elevates a child with autism, who may traditionally struggle with communication and emotional regulation, to the spot of a leader among their peers, explains Hines. "It's actually highly motivating for that person. It will change the dynamic in the classroom. They will be going from using those nonverbal skills initially to using even more elaborate communication skills to build relationships with other people."
In the third phase, the artificial intelligence avatar, Zoobee, will be available on the students' personal device during their mathematics instruction. "The goal is to provide a virtual artificial intelligence coach for the student in STEM-related areas from coding to inclusive mathematics instruction," explains Dieker.
"This is a unique and new way of looking at how to develop social skills in kids with disabilities," says Ilene Wilkins, principal investigator and the CEO of UCP of Central Florida. "The idea that we're going to be able to look at some best practices, some new ways of looking at how we impact kids, is always exciting."
Wilkins says they're also excited to have a model that can be replicated throughout their campuses and eventually reach even more students beyond UCP of Central Florida. In addition to providing most of the sites, UCP will also prepare teachers to work with the technology for the project.
"When we've completed the study, we should be able to take the patterns we've found and make a difference for kids who struggle with social-emotional executive functioning connections," says Dieker.
The final part of the project is creating an open-access website detailing their work, all of which — including Zoobee — will be available for teachers to use.
"This idea of creating something that can be distributed is the cornerstone of this project. UCP of Central Florida is a great sandbox for us because we can build it there, but the main goal is to be able to make the same kind of difference we do locally with one school with schools nationally," says Hines.
—
The other researchers from UCF include: Charles Hughes, Pegasus Professor of computer science and co-director of the UCF Synthetic Reality Lab, and Kathleen Ingraham, program director of the UCF Center for Research in Education Simulation Technologies.
Lisa Dieker joined UCF's faculty in 2003. Her primary research interests involve the collaboration between general and special education. She focuses also on opportunities for students with disabilities in the STEM fields in urban and rural settings. Dieker received her doctorate in special education and curriculum and instruction from the University of Illinois.
Rebecca Hines joined UCF's faculty in 1999. Her primary interests involve working with students with emotional-behavioral disorders, preparing leaders in special education, and incorporating innovative and practical uses of technology in the classroom. She co-led the team to create UCP of Central Florida's charter and has served as distance learning coordinator for the school during the COVID-19 pandemic. She received her doctorate in curriculum and instruction of teacher education and special education from the University of South Florida.