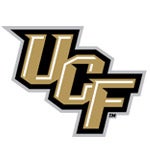 Kevin Ware (Conyers, Ga./Rockdale County), one of the few remaining ESPNU 100 prospects, committed to Central Florida on Monday night. His commitment comes on
the heels of going on a roller coaster ride with Tennessee, which fired coach Bruce Pearl last month.
"It's been real emotional, thinking what am I supposed to do now?" said Ware, who is the No. 27-ranked shooting guard in the country. "It's so late in the year and I had no idea these schools would come at me like this. It was shocking to me. When everything happened, it was real stressful. At the same time, I was just excited that there were this many schools so interested in me."
Enter Central Florida and coach Donnie Jones. The Knights coach was already sitting on one of the elite mid-major classes in the nation. Michael Chandler (Indianapolis, Ind./Lawrence North), Rod Days (Weston, Fla./Sagemont), Wayne Martin (Jacksonville, Fla./Providence) and Kasey Wilson (North Port, Fla./North Port) were reason enough to celebrate at UCF. Kevin Ware? Really? This late in the spring? Ware is as excited as Jones must be.
"I didn't think I would have a good place," said Ware. "I had no idea what was going to happen. It's definitely a relief to meet Coach Jones, establish a relationship. He's probably not Coach Pearl, but he's the closest thing to it that I've met."
Ware was also courted by Georgia, Louisville, Georgia State, Florida State, UCLA and South Carolina. Last weekend, he visited UCF and on Monday, Jones followed up with a visit to Ware's school. The relationship — although forged quickly — was enough to persuade Ware to become a member of the UCF program.
During Ware's visit, something struck him about the Central Florida players. He wondered before the trip whether — because it was so late in the year — the current players might be unhappy that Jones was recruiting a Top 100 player to join the class. To his astonishment, the players were over the top in their support to make him a part of their team.
"I know there aren't a lot of players this late in the year and I wasn't sure how the players would be," Ware said. "It caught my eye because the guys were great people and went to Coach and told him we had to get me."
Jones did his part and Ware is off the board. He's UCF's second Top 100 commitment, ranked No. 93 overall. Ware's commitment leaves two remaining ESPNU 100 prospects on the board: Trevor Lacey (Huntsville, Ala./Butler), who is considering Kentucky, Alabama, Connecticut, Kansas and Auburn; and Joseph Uchebo (Raleigh, N.C./Word of God), who was released from his letter of intent from NC State.
Source: ESPN.com, UCF lands ESPNU 100 SG Kevin Ware by Dave Telep. Dave is the senior basketball recruiting analyst for ESPN.com. His college basketball scouting service is used by more than 225 colleges and numerous NBA teams. He can be reached at espndt@gmail.com. Don't forget to follow him on Twitter.
For more on Kevin Ware, visit UCF Athletics.