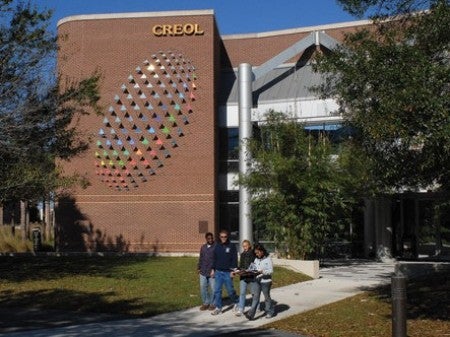 A University of Central Florida program aimed at developing high-powered lasers for the military and helping displaced shuttle workers find jobs in the laser industry may get $2 million in funding if the measure receives final Senate approval.
The program was one of several Florida defense-related projects approved Sept. 16 by the Senate Appropriations Committee as part of a broader spending bill that funds the Department of Defense, according to a release by the office of U.S. Sen. Bill Nelson, D-Fla. The bill, which overall provides $670 billion for the military, now heads to the full Senate.
The bill provides funding for the UCF High Power Laser Technologies Initiative, which aims to develop lasers for sophisticated military systems, including one that could detect chemical agents from great distances.
Work will be performed at the UCF College of Optics and Photonics and at the Innovative Science and Technology Facility on Merritt Island.
The university also plans to use a portion of the money to help displaced shuttle workers find jobs in the laser and photonics industry by coordinating with NASA and the laser industry to form the Economic Development and Manpower Reinvestment Program.
"This is a program that's good for the country," said Nelson. "And it goes above and beyond by trying to help former shuttle workers."
Source: Orlando Business Journal, UCF may get $2M for laser program, September 20, 2010