An inhaled steroid significantly reduced severe asthma symptoms for Black and Latinx patients and helped reduce the devastating impact of the lung disease on their lives, according to a national research study done with the help of two UCF physicians and published recently in the New England Journal of Medicine.
Physicians recently updated treatment guidelines for patients with moderate to severe asthma who begin coughing and have trouble breathing during an asthma attack. In addition to using a nebulizer or inhaler, the new guidelines suggest patients also take an inhaled corticosteroid —which reduces lung inflammation and the production of excessive mucous — two debilitating symptoms of asthma.
Black and Latinx patients face a disproportionate burden of complications from asthma — including increased emergency room visits, hospitalizations and about double the rate of death from the disease, according to UCF Professor of Medicine Magdalena Pasarica, who was part of the study. So, a team of investigators from Brigham and Women's Hospital at Harvard proposed a study to see how the new guidelines impacted communities with the greatest burden from asthma.
The investigators found the new guidelines resulted in a 15% decrease in severe asthma events, better asthma control, an improved perceived quality of life, and fewer days where patients missed work, school or couldn't enjoy daily life events. Use of the corticosteroid also reduced patients' use of the fast-acting nebulizer or inhaler, which is important because overuse of those treatments has been associated with higher incidence of asthma deaths.
UCF Expert is Tapped
Brigham and Women's Hospital investigators reached out to the American Academy of Family Physicians (AAFP) to get help in collecting a diverse national sample of patients. Pasarica, a member of the group who is well known for her clinical research expertise, was approached to participate as the site principal investigator.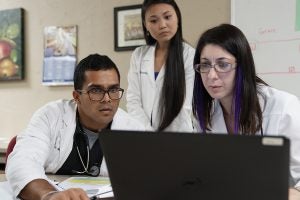 "I'm passionate about helping the underserved and clinical research," says Pasarica, who also serves the medical school's assistant dean for Medical Education. "I was excited to help with the grant proposal and the potential clinical study."
Funding for the study came from the Patient-Centered Outcomes Research Institute (POCORI), an independent nonprofit organization committed to increasing research that has a direct impact on the lives of patients. As part of this project, investigators worked with asthma patients, their care givers and healthcare providers.
"We had the voices of the patients, their caregivers, the nurses, the physicians," Pasarica says.
In total 19 centers around the United States and Puerto Rico worked together to include 1,200 Black and Latinx asthma patients. The study included students being treated at UCF's Student Health Services and uninsured Orlando residents receiving care at Grace Medical Home, which also is the site of the College of Medicine's Student-Run KNIGHTS free clinic.
Pasarica, who is a family medicine specialist, led UCF's portion of the study in collaboration with James Schaus, medical director at Student Health Services.
How The Study Worked
The study ran from 2017-2021. Pasarica and Schaus' Black and Latinx patients received instruction in the use of corticosteroids, free steroid prescriptions, follow-up care for their asthma and surveys about their symptoms.
"It's very exciting to have an opportunity to show a new approach to asthma for those who are suffering disproportionately and are underserved," says Schaus. "This is a very helpful and important finding for our patients."
Student Health Services brought a unique subset of patients for the study. Schaus explained that people often begin showing signs of asthma in late adolescence and symptoms can worsen during their college years. He says the "benefit was huge" when his patients used the inhaled corticosteroid during an asthma attack. While steroids can have an impact on the entire body, he says inhaled steroids have minimal systemic affects while significantly easing breathing issues.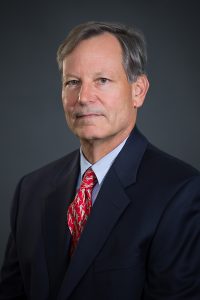 Physicians say the next step will be making corticosteroids more easily available to underserved communities. The cheapest steroid inhaler costs $200 a month without insurance, Schaus says. With insurance, the patient's co-pay is about $40 per inhaler. While some participants needed only one steroid inhaler a year, patients with more serious cases of asthma needed a new inhaler every month. Schaus says he hopes the latest research will show policy makers the need to rethink asthma treatment, pointing out that it's more cost effective for Medicaid or Medicare to pay $200 a month for a steroid inhaler compared with the costs of asthma-related emergency room visits and hospitalizations.
"We have shown the efficacy of this treatment for the people who are most at risk," he says. "But many of these patients are underserved. They don't have an extra $200 a month for inhalers so they can't follow the recommendations we are providing as physicians. I hope this study will help address that need."