Associate Professor K. Michael Reynolds recently secured a $645,000 grant from the U.S. Department of State to establish centers in southern Russia that also will coordinate human rights efforts and promote police reform.
Reynolds, who teaches criminal justice at UCF and was a Fulbright scholar in Russia, will help to develop the centers in collaboration with the Volgograd Academy in Volgograd of the MVD and the Volgograd Academy of Public Administration, Russia, where he has been studying police corruption and human rights violations for the past five years.
"It's no secret that bribery and corruption are serious problems in Russia," Reynolds said. "Our research shows that Russians have very little faith in their prosecutorial system and an extremely high distrust of police. If we educate citizens about their rights and provide support for ongoing police reform, we'll contribute significantly to the development of a civil society in Russia."
There are credible reports of torture, abuse and coerced confessions from suspects by police, according to an online report by the State Department. However, Reynolds said the vast majority of Russians can't afford to hire a lawyer. That's why these centers are of critical need.
Reynolds and his Volgograd colleagues are identifying the most serious problems in the police system through a citizen survey; in-depth interviews of victims of police abuse; and focus groups composed of government and police officials, the regional ombudsman, human rights advocates, media representatives and scholars.
Olga Semukhina, an assistant professor at Marquette University and a Russian lawyer by training, is collaborating with Reynolds. She is a graduate of UCF's doctoral program in Public Affairs.
The information gathered will help create a prototype human rights center in Volgograd this year. Once the prototype is operational, the international team will establish human rights centers in Rostov-on-Don and Krasnodar.
Reynolds said the centers will be staffed with attorneys from nongovernmental organizations and other human rights advocates. They will focus on helping citizens who are particularly vulnerable, including the elderly and those with limited educations or low incomes. Assistance will be offered at no charge to citizens with any type of legal issue.
The centers will coordinate the efforts of human rights organizations in the region. In addition, they will increase public awareness of police and human rights abuse through a website, local media, public meetings, conferences and social-networking sites such as Facebook and Twitter.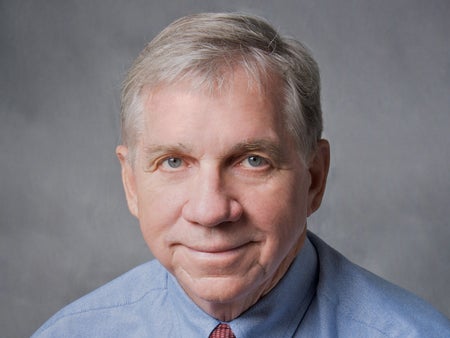 Reynolds and his colleagues plan to use information gathered at the centers to revise the human rights curriculum for students at the Volgograd Academy of the MVD who are training to become police officials.
"Both participating Russia academies are innovative leaders in human rights, and we want to provide additional information that can be used to enhance the cadets' understanding of and respect for human rights," Reynolds said.
The team will present its recommendations for changes in police training and operations to Russia's Ministry of the Interior. If implemented, the changes could affect thousands of future law enforcement officials throughout the country.