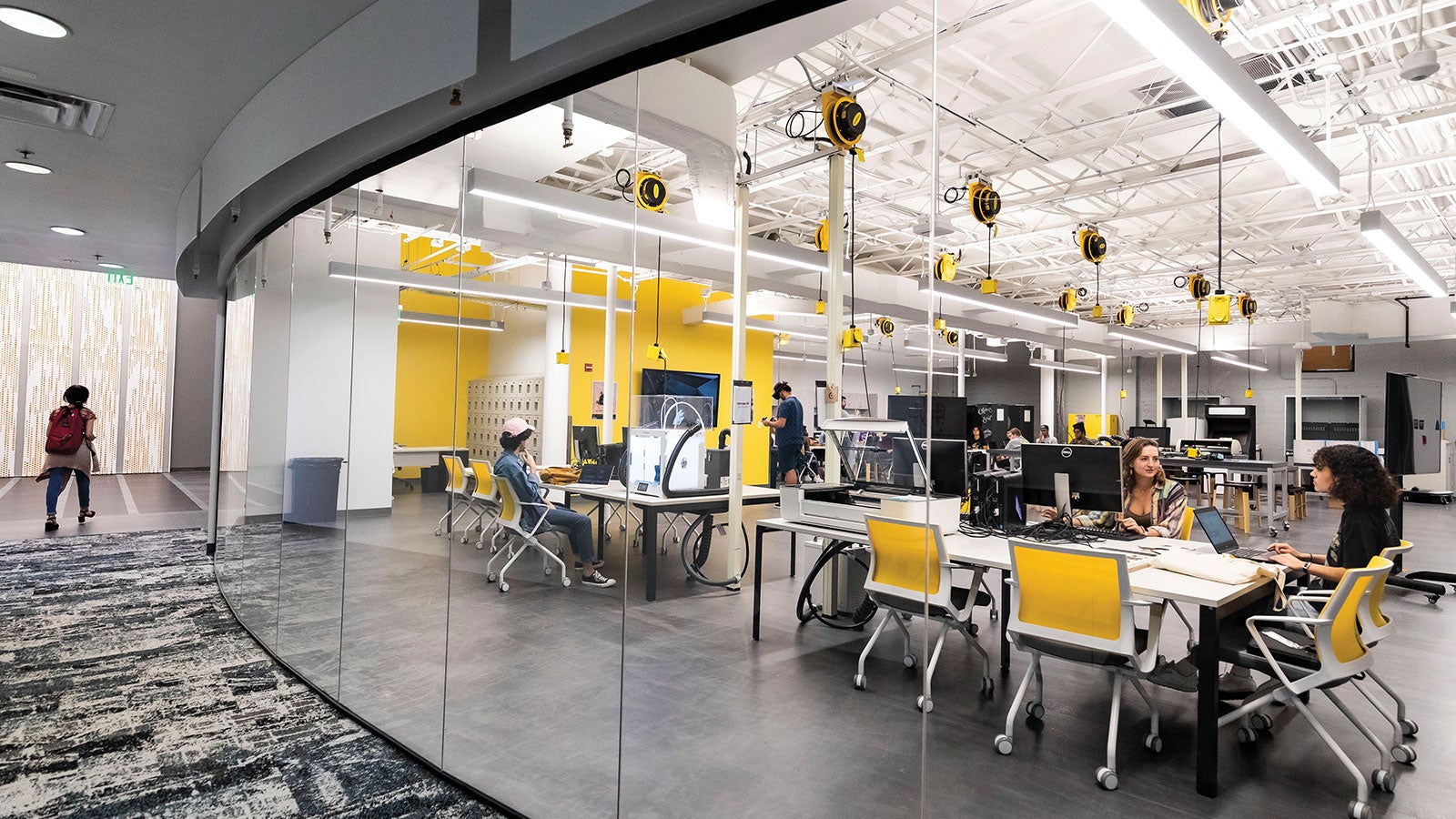 The recently opened Games and Interactive Media Maker Space at UCF Downtown was built to foster creativity and collaboration through a practice known as "critical making."
Spring 2020 | By Gene Kruckemyer '73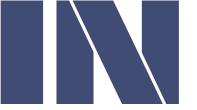 this new state-of-the-art environment, which opened in November in the Communication and Media Building, students and faculty have access to a digital fabrication lab with high-performance equipment that allows them to experiment and create games, web designs and interdisciplinary projects with other departments and colleges.
"Students benefit from this environment by collaborating and sharing ideas in a space that promotes community and interdisciplinary work," says Jordan Lipscomb, who manages the makerspace. "A major theme of the programs within the Games and Interactive Media department is the ability to collaborate with others and create something that is more than the sum of its parts. Digital media students take workshops in their final semester to fulfill this ideology."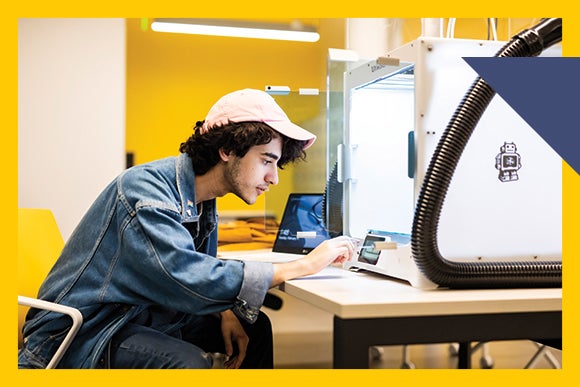 3D Printer
The Ultimaker S5 is a powerful 3D printer that uses plastic to create detailed sculptures and functional prototypes. Students can use the printer to make custom controllers, figurine miniatures for board games, and other items for gaming.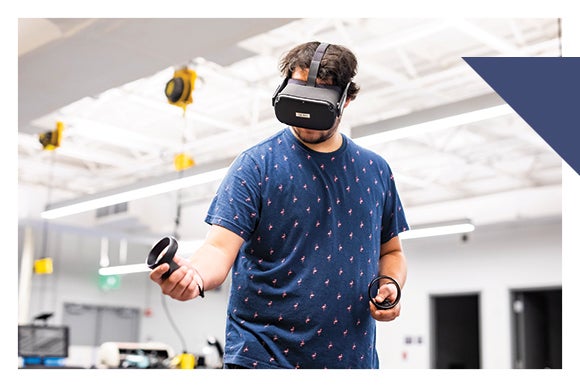 Virtual Reality
The Oculus Quest is a virtual reality headset that is lightweight and doesn't require cables to operate controllers. This makes it easy for game developers to take their projects with them to conferences and events to show how their systems work.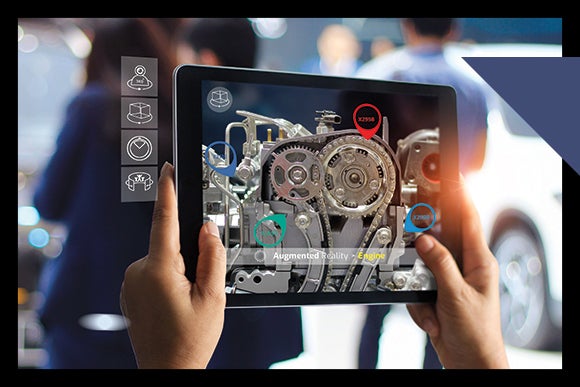 Augmented Reality
An augmented reality system, the Magic Leap allows students to develop applications that can be used for games, education and simulation. The wearable computer does this by assessing the size and shape of the immediate surroundings and superimposing digital images into the headset.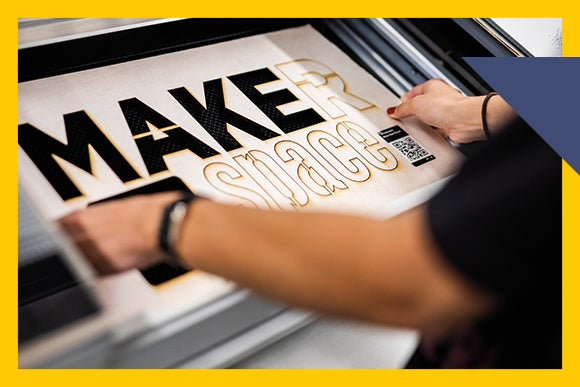 Laser Cutter
The Glowforge is a user-friendly laser cutter that uses a beam of light the width of a human hair to cut, shave and engrave wood, metal, and other materials. Students use this instrument to create artwork and intricate "physical computing" projects that can sense and respond to the world around them.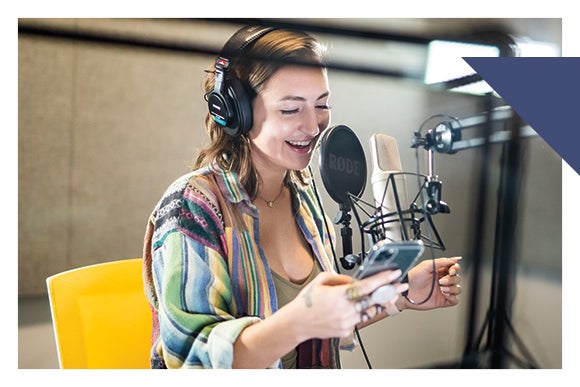 Recording Studio
The Maker Space recording studio has two rooms — one for editing audio/video projects and another for sound dampening — which game design students use to add voice-overs, sound effects and instrumental work for games being developing.