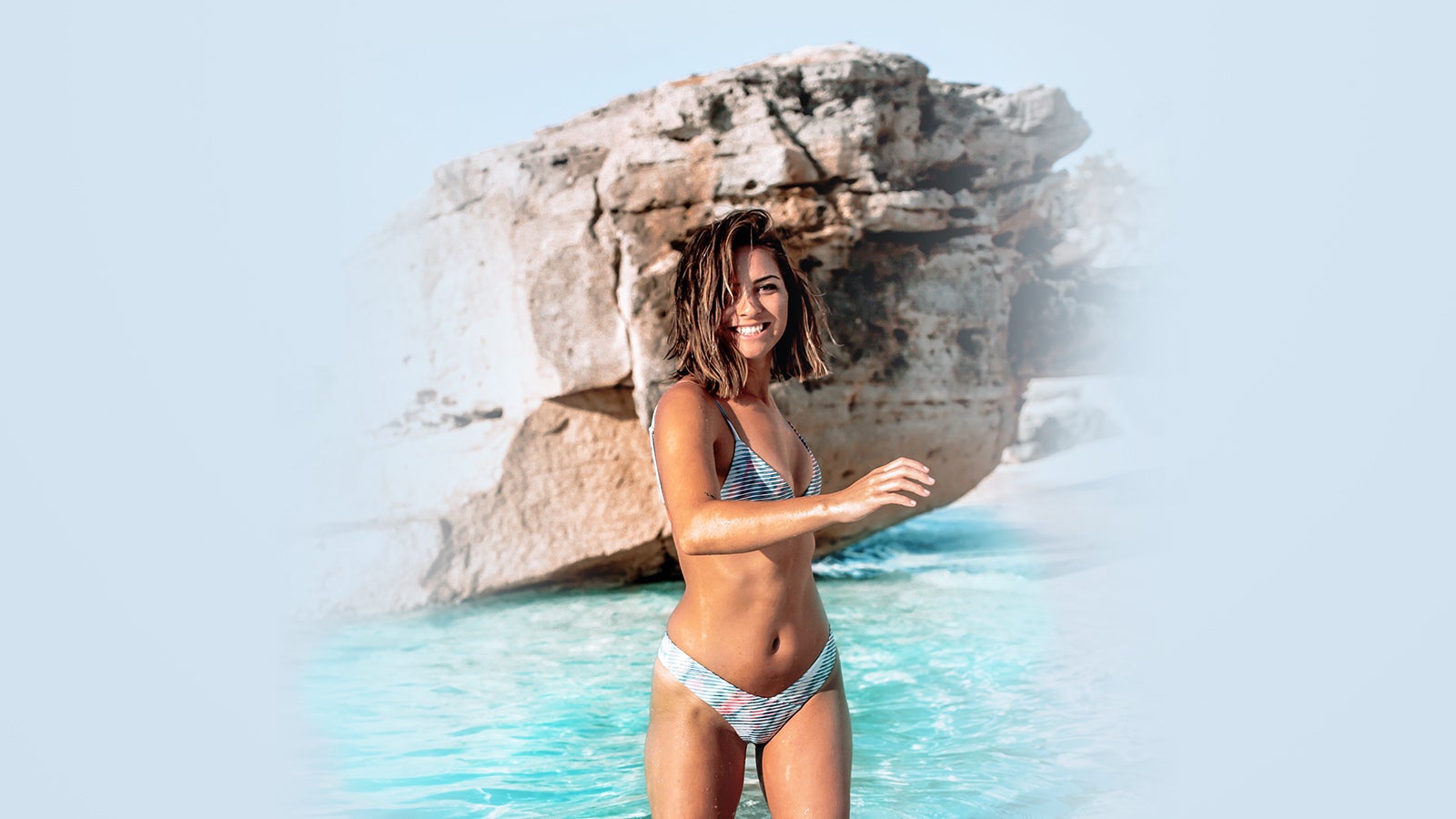 This alum-led startup is taking a stand in the sand to offer more eco-friendly fashion.
Spring 2020 | By Jenna Marina Lee
The transaction flashed across her screen — Kelsey Bressler '14 sold a bathing suit she designed to someone in New Jersey, and she knew right then she had a viable business plan.
"I literally did the happy dance. They weren't one of my backers. They weren't on my email list. They weren't a friend, or a friend of a friend," says Bressler, a Jupiter, Florida, resident. "They found me organically, and that was amazing."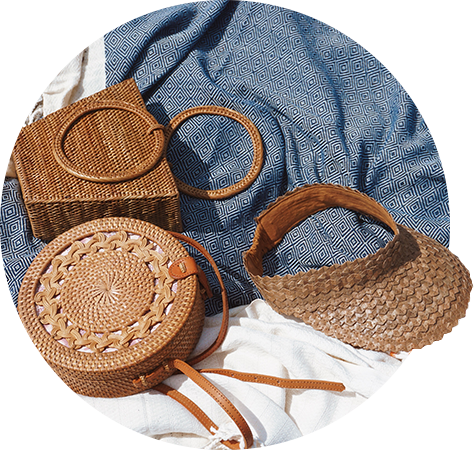 In 2018, Bressler started Soca Blue, a company that offers sustainable swimwear, hats, totes and towels. She earned her degree in sport and exercise science but says she always had an entrepreneurial drive and envisioned running her own company, so she minored in business.
Although she maintains a 9-to-5 job as a private banker, she says she has a passion for fashion and wants her company to have a larger purpose.
"When I found this fabric that uses half as much water [to make], produces half as much waste, and uses recycled materials such as plastics, I thought, 'I can actually be proud of what I'm doing. I'm not leaving this horrible footprint on the Earth,' " Bressler says.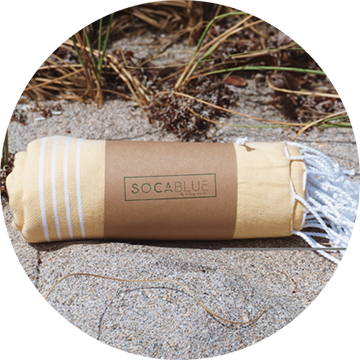 The fashion industry is one of the environment's worst offenders. According to the United Nations, it accounts for about 10 percent of global greenhouse gas emissions. If nothing changes, the Ellen MacArthur Foundation estimates "the industry will use up a quarter of the world's carbon budget by 2050." In addition, clothes release millions of tons of microfibers into the ocean every year, equivalent to more than 50 billion plastic bottles.
After researching online, Bressler found Vita by Carvico, a fabric made in Italy from recycled materials, including fishing nets, carpet fluff and other discarded nylons. She also found an ethically certified manufacturer in Bali to craft her designs.
Her Kickstarter campaign funded her first collection, and she sold her product to customers worldwide.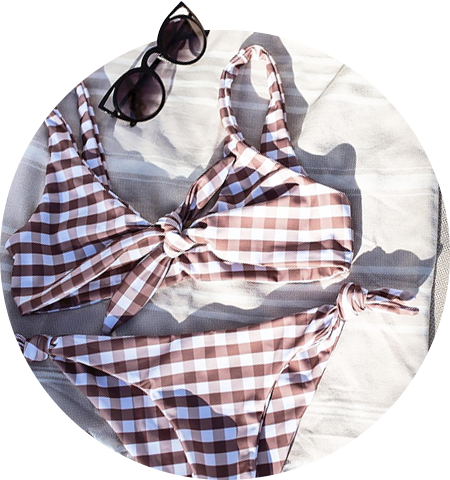 Within the same year, she began designing and producing her second line, but she realized her goal of breaking into major retailers such as Bloomingdale's and Saks Fifth Avenue was a little too ambitious for the current size of her company. So she re-evaluated and slowed down but is as committed as ever to being successful.
"I offer really unique products, and I learned there's nothing wrong in keeping it that way. I don't need to go commercial," Bressler says. "Sixty percent of my clients are repeat customers, and that's the best compliment I could receive about my product. I plan to stay true to what the brand stands for and continue to produce something that I love."
"When I found this fabric that uses half as much water [to make], produces half as much waste, and uses recycled materials such as plastics, I thought, 'I can actually be proud of what I'm doing. I'm not leaving this horrible footprint on the Earth.' "

Kelsey Bressler '14