Program at a Glance
Program

Minor

College(s)

Department(s)

Dean's Office ENGR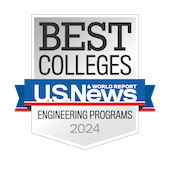 The objective of this minor is to provide engineering, and computer science students with the opportunity to learn about and experience firsthand the global aspects of engineering, science and technology. This minor is designed for maximum flexibility in programming, given the many different countries, cultures, partner foreign institutions and individual student needs. Through this minor, CECS students gain academic and/or work experience at an approved foreign institution compatible with UCF CECS, while simultaneously becoming familiar with the social as well as professional and technical cultures of their host country. CECS students can spend one or two semesters abroad gaining valuable international experience in their chosen field. This is especially important in today's global economy in which employers look for graduates with international experience in their major area.
Minor Admission Requirements
Admission by interview with the Program Coordinator
A minimum UCF cumulative GPA of 2.75 is required to enter the minor.
Minor Requirements
Prerequisite Courses
Pre-requisites to the minor include completion of a minimum of 45 credit hours prior to the study abroad experience.
---
University of Central Florida Colleges