Program at a Glance
Program

Bachelor

College(s)

Department(s)

Performing Arts, Schl of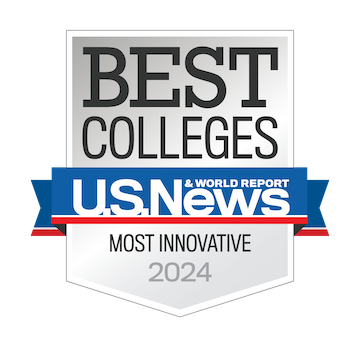 The Bachelor of Arts Degree is designed to offer a thorough foundation in theatre while providing flexibility and opportunity for interdisciplinary study with a required minor. The strength of this program is in the opportunity to combine theatre training with the secondary area of study to create career opportunities in theatre and the entertainment industry. Students find direct career paths and a boost in the job market through the combination of major and minor. Students are open to selecting any minor or second major offered within the University. Upon graduation, students choose to enter the job market or pursue advanced education with a skill set unique to their goals.
Admission Requirements
The departmental faculty evaluates, via an interview, students who desire to become BA majors. For complete information visit https://performingarts.cah.ucf.edu/study/#theatreundergrad.
All students must submit three letters of recommendation, a resume, and transcripts of previous college work at the time of interview.
Departmental scholarship applications are due by April 15 for returning students and are available on our department website. Scholarship applications for incoming students are available on our department website and are due at your interview appointment. Scholarship decisions are typically finalized in August prior to the Fall semester. Applications remain active for one year.
Degree Requirements
Students who change degree programs and select this major must adopt the most current catalog.
Students are required to complete a minor to graduate.
Students who complete a double major fulfill the minor requirement automatically.
Theatre grades of less than "C" (2.0) will not satisfy the major requirements or count towards total theatre credits.
Students in this major must earn a "C" (2.0) or better or an "S" in each theatre course and maintain a 3.0 GPA for all courses required in the major and all courses taken in theatre; must not receive a negative evaluation in a regularly scheduled program review; and must not exhibit chronic unprofessional behavior. Failure to meet these standards will result in probation and/or dismissal from the program. Refer to the SPA Undergraduate Student Handbook - Theatre (https://performingarts.cah.ucf.edu/academics/student-resources/) for details on program standards.
Students must consult with a departmental advisor each semester before registering. Students who do not consult with their department advisor will be placed on departmental probation which causes him/her to be ineligible for casting or other production positions. Repeated failure to consult with a department advisor may lead to release from the program.
Departmental Residency Requirement consists of at least 30 semester hours of courses taken from the UCF Theatre Department.
All BA Theatre Studies students must register for three semesters of Theatre Participation in addition to the Technical Theatre Production Lab. One Participation credit must be as part of a run crew. One Participation credit must be as part of a Front of House crew. The third required Participation credit can be in either performance, shop assignments, run crews or Front of House.
All Theatre majors who participate in production work must be registered for the appropriate Theatre Participation course in the term in which they are participating. Students need not take additional hours to satisfy practicum requirements. Once students have completed their production participation requirements, they may register for a "0" credit participation course to meet departmental registration requirements. Students may use additional participation credits as electives.
Students must follow the most recent department and school student handbooks which are available on the department website at https://performingarts.cah.ucf.edu/academics/student-resources/.
The department will accept one credit of Theatre Participation coursework for students transferring into the program. Any additional transfer participation credits will count toward electives.
Courses designated in General Education Program are usually completed in the first 90 hours.
Courses designated in Common Program Prerequisites are usually completed in the first 60 hours.
Co-op credit cannot be used in this major.
Undergraduate
Application Deadlines
Fall

May 1

Spring

November 1

Summer

March 1
Fall

July 1

Spring

November 1

Summer

March 1
Fall

March 1

Spring

September 1

Summer

January 1
Career Opportunities
UCF prepares you for life beyond the classroom. Here, you'll experience a wide range of opportunity, like learning diverse skills from world-renowned faculty to networking with top employers across Central Florida to gaining first-hand experience in internships nearby. Achieve your degree and more as a Knight.
Content Creator
Dramaturg
Playwright
Theatre Director
Theatre Managing Director
Theatre Technician
---
University of Central Florida Colleges