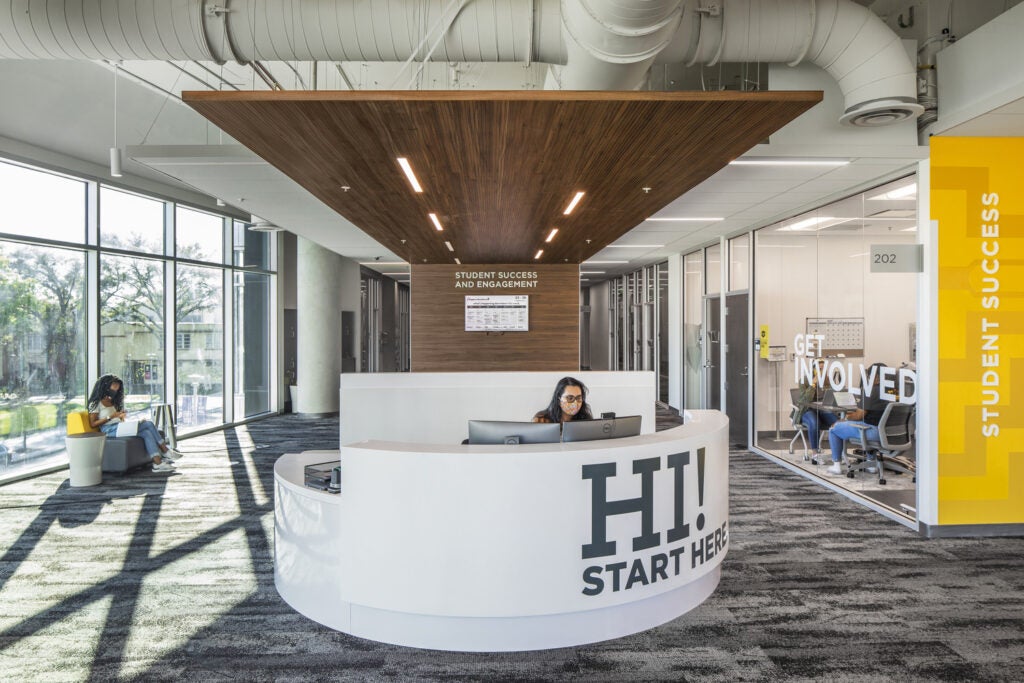 The Association of College Unions International (ACUI) has recognized the University of Central Florida and Valencia College's collaborative UnionWest at Creative Village for a 2022 Outstanding Facility Design Award by CannonDesign.
The ACUI Facility Design Awards recognize excellence in the design of student-centered facilities that support campus community building and student learning. This marks CannonDesign's 10th such award.
Read more on the CannonDesign website.