By Kristina Lawrence, UCF senior, majoring in communication and conflict
Finals week for Summer B is here, and it's time to hit the books.
While UCF Downtown will feature several new study and collaboration spaces, there's also many spots in downtown Orlando that can get you test-ready. We're sharing the top five study spots in downtown Orlando for you and your classmates to enjoy before and after campus opens!
1. Craft and Common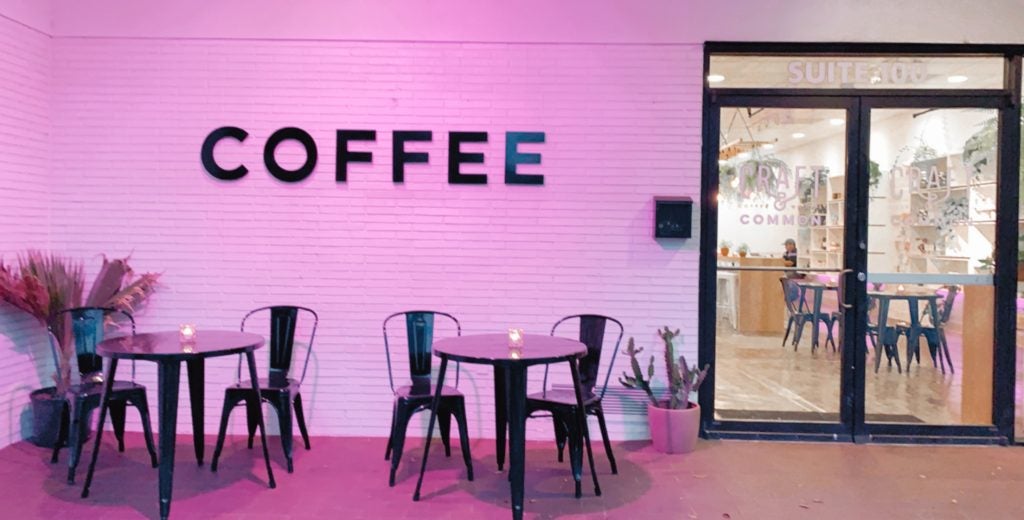 The first stop is Craft and Common on Robinson street, which also happens to be the closest stop to campus on this list! Craft & Common is a welcoming neighborhood space serving specialty coffee and food with a Bohemian-Florida aesthetic. If you like Instagrammable walls, merch by local vendors and a seasonal latte menu with choices like Iced Banana Chai, this shop is one of the best places to spend your time nose deep in a textbook! If a grumbling stomach interrupts your study session, just take a trip over to their pastry case featuring locally baked goods!
2. Orlando Public Library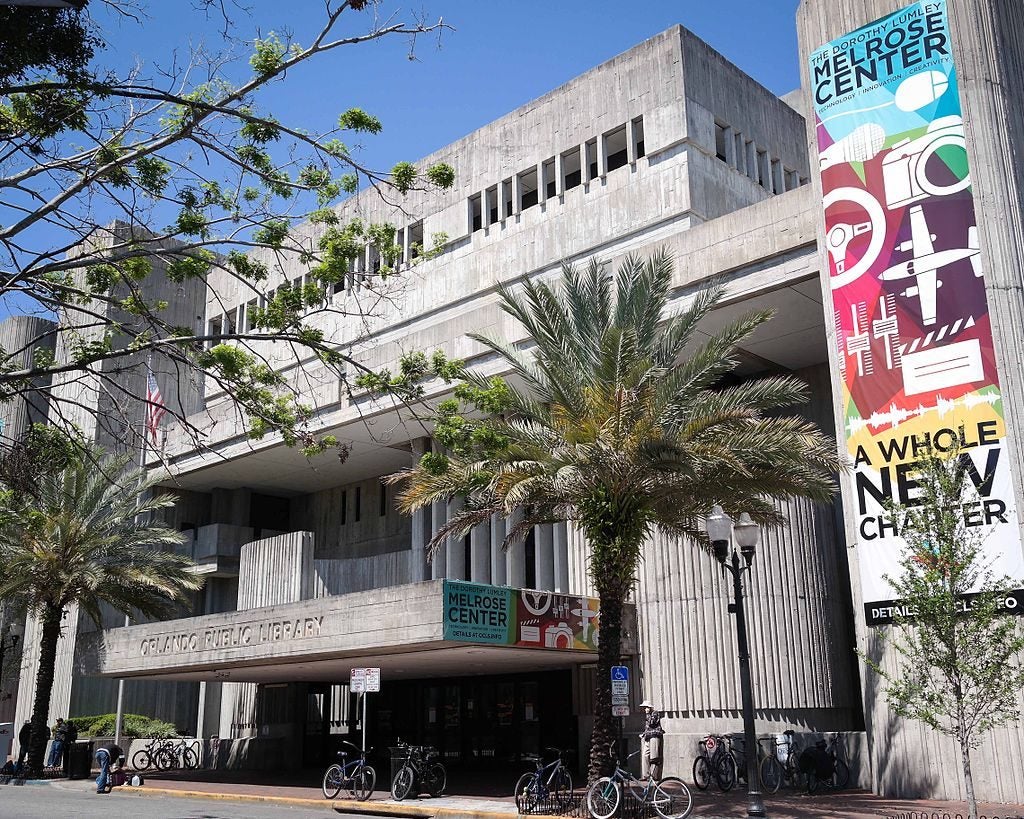 Having fun isn't hard when you have a library card. As the headquarters and resource center for the Orange County Library System, the Orlando Public Library is an incredible place to make the most of your study time. This five-story building is more than just home to an immersive collection of books. The library features interactive studios and learning centers throughout. If you're one of the students entering the digital media program or an aspiring creator you can gain expertise with design platforms such as Adobe at no cost. The Melrose Center serves as the main hub for arts and technology with video and photography studios, simulation labs, sound booths and more available for you to use for free with a library card. The center also has technology courses and free workshops which are great for brushing up on your creative skills post-finals!
3. Lake Eola Park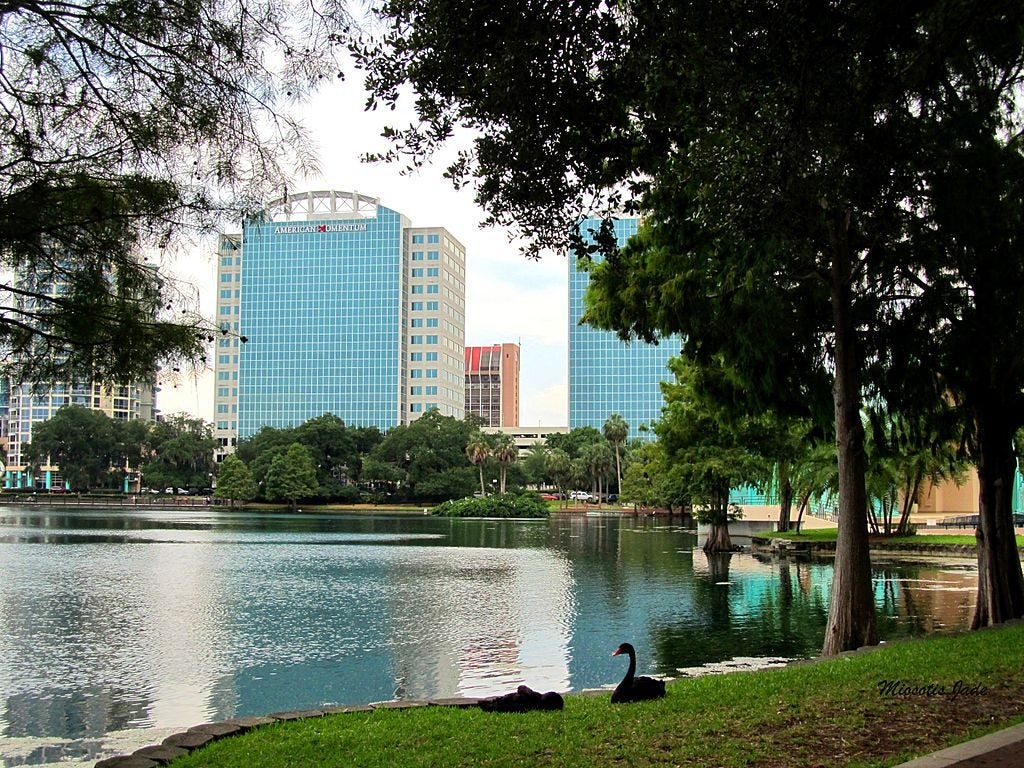 While Lake Eola is known for its large scale events held at the Walt Disney Amphitheater, it's also great place to have a low-key study session. The park is one of the hotspots of Orlando considering its versatility and endless food options. Bring out your favorite blanket or yoga mat and enjoy the scenic views of the city while catching up on your notes. Depending on the day, you may run into an evening photography class or yoga meet-up!
4. Lineage Coffee ☕️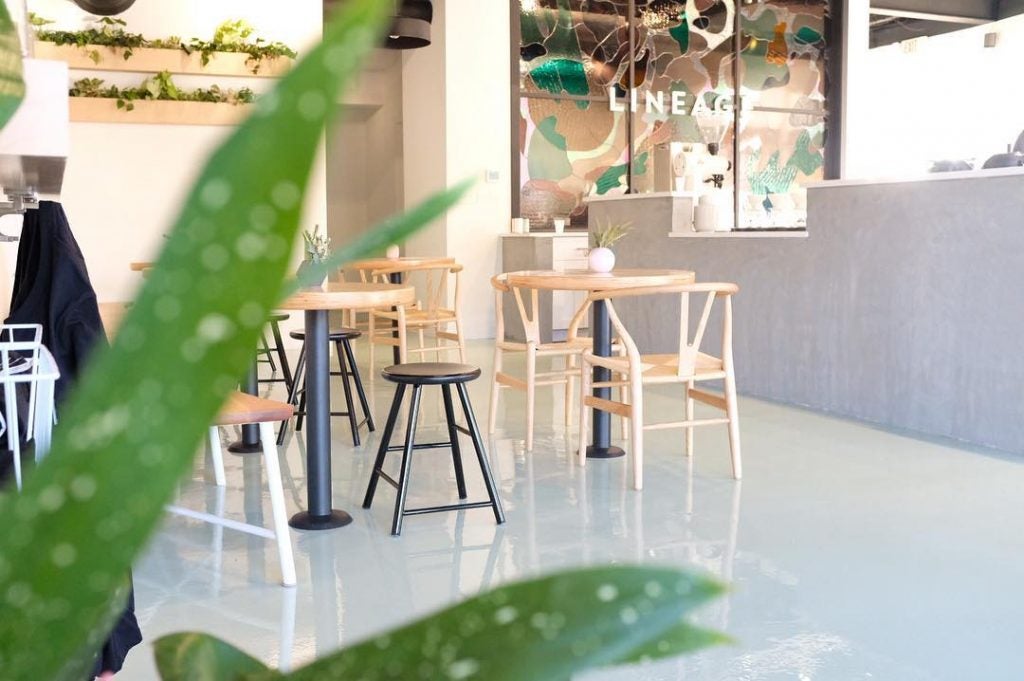 Lineage Coffee is another great coffee shop that offers well-crafted drinks in a modern, relaxing atmosphere. With USB outlets scattered across the shop, you can always count on finding a place to plug-in. If you crave a tasty study break, Lazy Moon is footsteps away with slices of pizza bigger than your face and calzones filled with cheesy goodness. A stop by Lineage Coffee is the perfect way to refuel and ace that exam!
5. Foxtail Coffee Co. at DoveCote Brasserie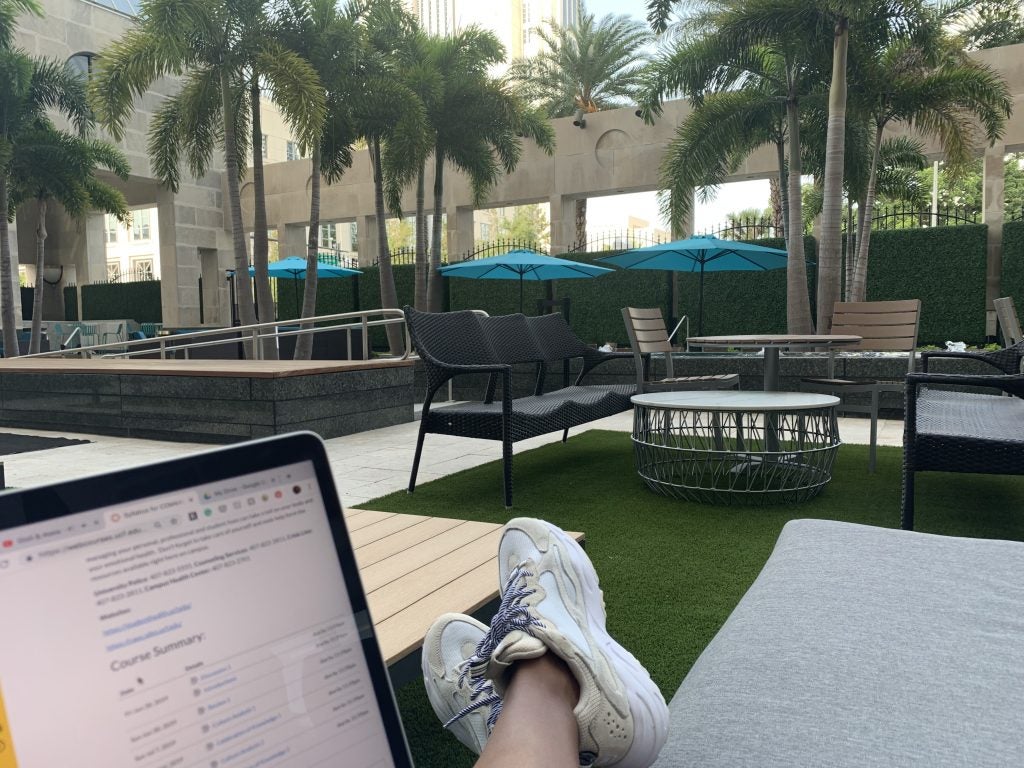 Deep within Foxtail Coffee and DoveCote Restaurant is an outdoor escape from the bustling streets of downtown. You'll be pleasantly surprised by the open space and extensive serenity found within this hidden gem comparable to a luxury rooftop hotel. This study space is perfect for the person who likes to turn on ambient music and feel like they've traveled to another country. With Foxtail Coffee is right inside, you can also get your caffeine fix while you tackle those tough exam reviews.
Do you know any awesome places in downtown to make study time the best part of your school week? Tag us in your photos @ucfdowntown to be featured!