There has been tremendous work this semester on our planned downtown campus to advance students' learning in an urban environment and provide many in our community access to higher education at UCF Downtown.
Earlier today, I sent the UCF Downtown Leadership Team a proposal for academic programs that could relocate to the downtown campus over a period of time. This proposal includes the names of programs, but it does not specify when they would move to the campus. That would depend on state funding, which has not yet been decided for the coming year.
The list of programs was compiled with the help of the UCF Downtown Academic Programs Committee, made up of more than 50 faculty and staff members, student s and administrators across campus.
With input from faculty in more than 30 academic programs and our partners at Valencia College, this list represents those programs that would most benefit students and faculty by being downtown because of the possibilities for experiential learning, industry partnerships and innovative teaching and research.
Many of these programs will build on the strengths and successes of UCF's existing digital media hub at our Center for Emerging Media in downtown Orlando, including the Florida Interactive Entertainment Academy. Other programs will help address community health and public affairs needs, while providing our students with valuable real-world experience.
For programs not moving downtown, we will explore how we can use vacated space and other opportunities on the main campus to enhance them. There is still much work to be done.
The UCF Downtown Leadership Team — which includes UCF President John C. Hitt, Valencia College President Sandy Shugart, Orlando Mayor Buddy Dyer, Florida Sen. Andy Gardiner and Orange County Public Schools Superintendent Barbara Jenkins — is expected to review and vote on whether to approve these programs by mid-May.
I encourage you to share your feedback and thoughts about UCF Downtown. Together, I am excited about what we can build to help our students achieve even greater success in and beyond the classroom and to create a campus that truly is of the community.
Best wishes,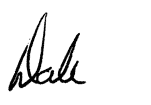 Dale Whittaker, Ph.D.
Provost and Vice President for Academic Affairs