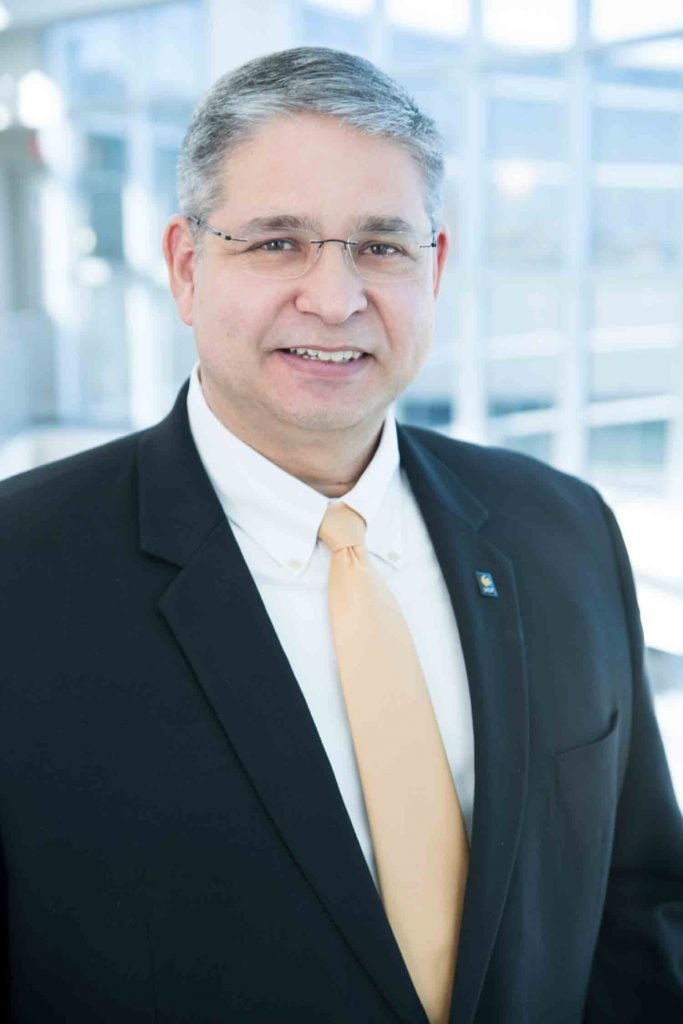 In less than 150 days, UCF Downtown will hold classes at its 21st-century campus, connecting students to a thriving urban district full of opportunity with their academic program of study. To further ensure academic excellence is at the center of the new campus, Provost Elizabeth Dooley has appointed Ross Wolf, Ed.D., M.P.A. to serve as interim assistant provost of UCF Downtown.
Wolf has nearly three decades of academic and administrative leadership experience in higher education at UCF. He currently serves as an associate professor and associate dean in UCF's College of Community Innovation and Education (CCIE), where he oversees undergraduate affairs, undergraduate recruitment and retention, accreditation, analytics and assessment, and community centers and institutes. He will begin his new role in early May and will continue to serve as associate dean of CCIE during this interim appointment.
"UCF Downtown will provide our academic programs with exciting opportunities," Wolf said. "I am honored to continue to work with our incredible faculty, staff, students, and university leadership as we move to UCF Downtown and strengthen our collaboration with Valencia College and our downtown Orlando partners."
In his new position, Wolf will play a key role in the overall delivery of academic programs, initiatives, and structures that support the students, faculty and staff at UCF Downtown. Working with both the downtown leadership team and campus communities, Wolf will carry out a broad range of strategic and operational duties. He will also work closely with academic leaders, faculty and staff to ensure partnership on academic and co-curricular opportunities related to downtown campus programs.
"Ross is a highly experienced and well-respected leader at UCF," says Mike Kilbride, assistant vice president for UCF Downtown. "We are happy to have him join the downtown campus leadership team and look forward to working together to provide a world-class education for students learning in the heart of downtown Orlando."
In addition to his work in higher education administration, Wolf serves as an associate professor in the Department of Criminal Justice. Throughout his 28 years of experience as a law enforcement officer, Wolf gained extensive international experience working with the police throughout the United States and in the Caribbean, the United Kingdom, Russia, Hong Kong and Singapore. He is also a former gubernatorial-appointed member of the State of Florida Board of Regents.
Wolf holds an associate degree from Pasco-Hernando Community College, and a bachelor's degree in liberal studies, master's degree in public administration and doctorate in higher education administration and educational leadership from University of Central Florida.