One University of Central Florida student and a recent graduate are serving as White House interns this spring.
Brandon Clark, a junior with a double major in criminal justice and legal studies, and Caroline Engeman, who graduated in December with a bachelor's in event management, are working in Washington through May.
Clark is interning in the correspondence department in the Office of the First Lady.
"We process all of the first lady's mail from the public. I help process mail from students, letters inquiring about the first lady's Joining Forces and Let's Move! initiatives, and policy-related correspondence for my department," he said.
A graduate of George Jenkins High School in Lakeland, Clark plans to attend law school after graduation and stay engaged in public-service opportunities.
"Through this internship I hope to better understand how the executive office of the president works and runs," he said. "I believe it will provide me with an opportunity to develop skills necessary to further my education and future career goals."
Engeman is interning in the White House visitors office.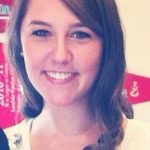 "We handle all events open to the public, such as White House tours, the Easter Egg Roll, spring/fall garden tours, state arrival ceremonies, and other various events that take place at the White House," said the Winter Park High School graduate.
Engeman, who plans to stay in Washington to continue a career in government, said she hopes to learn during her internship "why there is a great emphasis on opening the White House to the public."
"Also, I hope to learn more about the different roles that each department within the White House holds pertaining to all events and how together they build the foundation for the success of the event," she said.
White House interns work in one of several White House departments, ranging from the Office of Legislative Affairs, to the Domestic Policy Council, to the Office of the Vice President. The mission of the White House internship program is to make the White House accessible to future leaders around the nation and to prepare those devoted to public service for leadership opportunities.