From pumpkin picking to watching classic scary movies on the big screen to braving a moonlight cemetery tour, there are plenty of options around Central Florida for those looking to take part in some fall (and sometimes spooky) fun.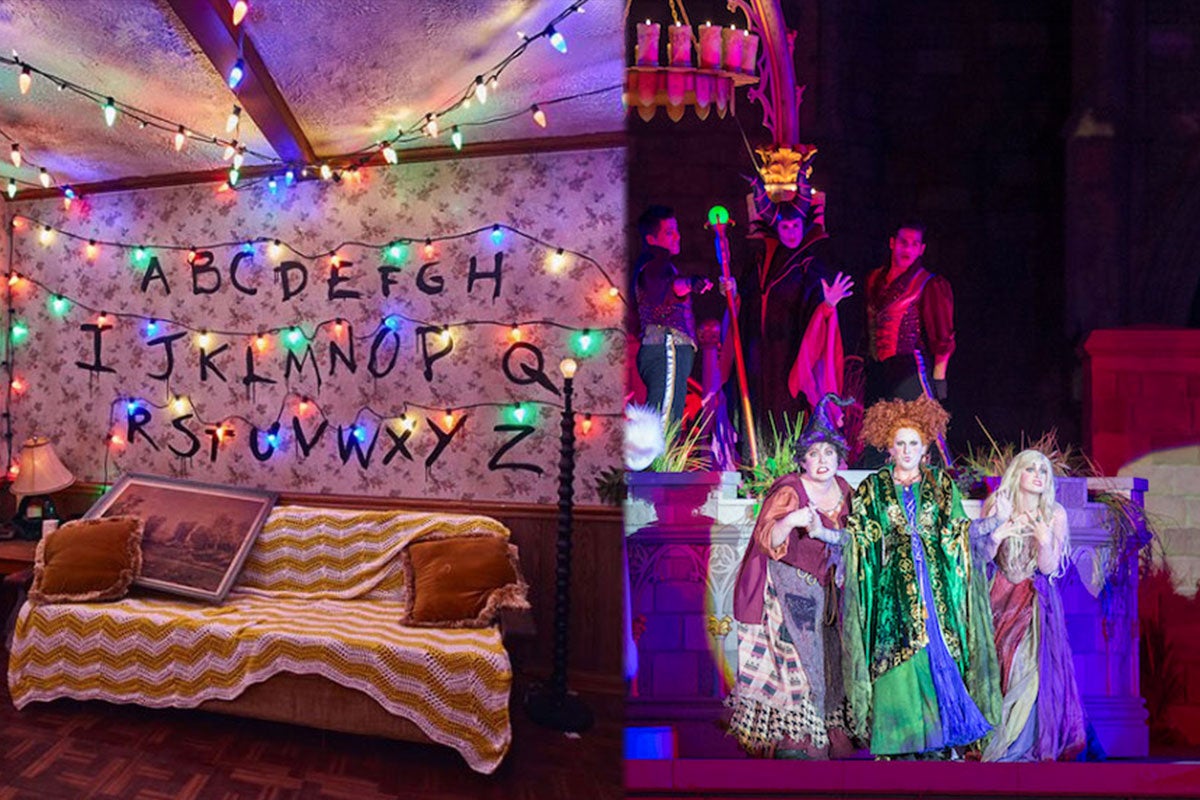 1. Get stuck in Stranger Things' Upside Down or party it up with Hocus Pocus' Sanderson Sisters
Let's state the obvious from the get-go: No respectable list would be complete without local staples such as Universal Studio's Halloween Horror Nights and Walt Disney World's Mickey's Not-So-Scary Halloween Party.
HHN is celebrating its 29th year with 10 haunted houses — including a returning homage to Netflix's popular Stranger Things — and five scare zones.
As the name implies, Mickey's Not-So-Scary Halloween Party is more family friendly with parades, dance parties (with beloved witches Winnie, Mary and Sarah Sanderson from Hocus Pocus), fireworks and even trick-or-treating throughout the park.
Some of the other theme parks, like Sea World and Legoland, have joined in the holiday spirit by hosting daytime Halloween-inspired festivities during weekends in October.
Dates, Times and Prices: Check each park's website for info.
What to do: The closer you get to Halloween, the more crowds you're going to face. If you can handle a little sleep deprivation the next day, pick a week night to visit Universal or Disney and arrive early. You can also save some cash by purchasing your tickets ahead of time online.
While all of these parks have their merits, Stranger Things' cult following most likely means the line for its house at Halloween Horror Nights will stay steady throughout the night. A new and frightening addition to this year's line up is the Us house, inspired by Jordan Peele's horror hit released in March. You'll journey through the Wilson family beach house and Santa Cruz Pier, before venturing through tunnels and coming face-to-face with the Tethered.
And don't forget about the park's standard attractions, including The Wizarding World of Harry Potter's Diagon Alley. You'll typically experience drastically reduced wait times — even without fast passes — compared to your typical theme park day.
Our advice: Save the Demogorgon and Tethered for the end of your night. Go inside the park as soon as it opens and go visit some of the other houses first while lines are short.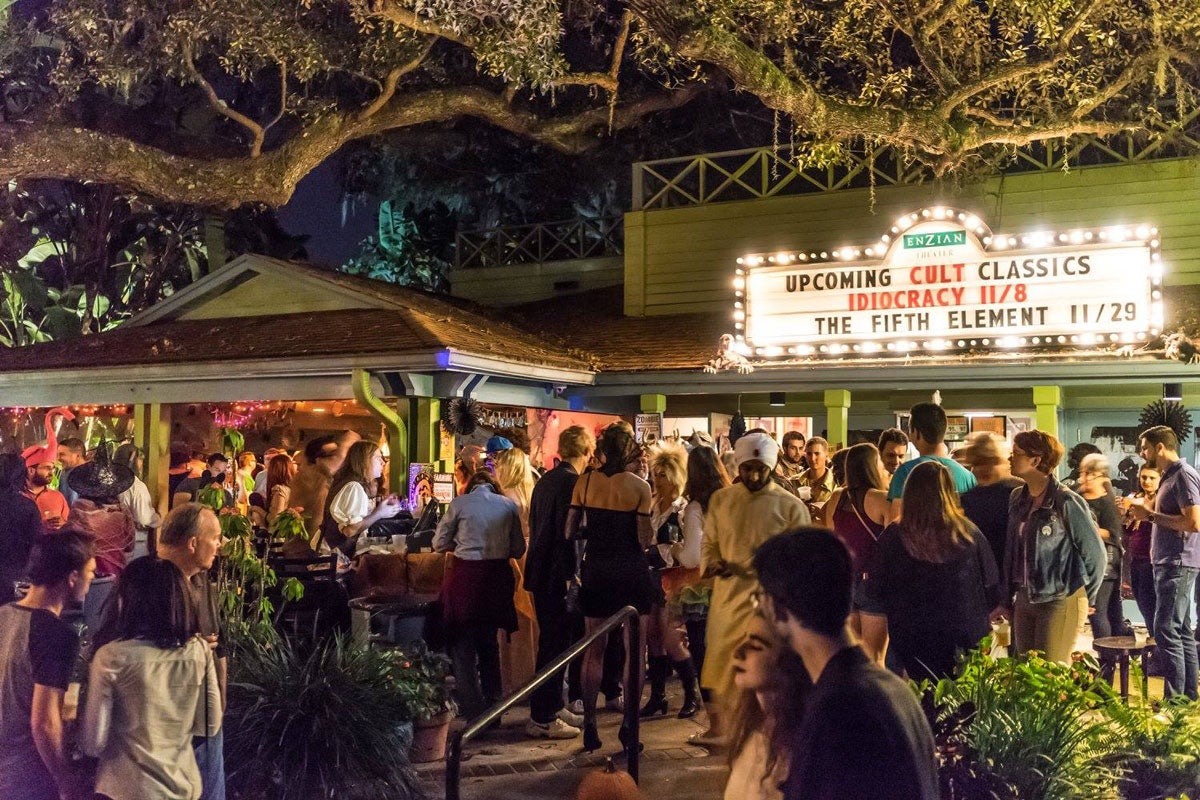 2. Watch a scary movie at the Enzian Theater
1300 Orlando Ave., Maitland
Year in and year out, Maitland's Enzian Theater is voted the Best Movie Theater in Orlando by Orlando Weekly and for good reason. This charming, single-screen cinema café, home to the Florida Film Festival, offers showings of independent, foreign and classic films.
What to do: There's only one screen, so arrive a little early to snag your ticket ($10 with a student ID; $12 regular admission). You can kill time waiting for the show by indulging in food and drink specials at the Eden Bar, which offers outdoor, covered seating surrounded by towering 400-year-old oak trees.
There are classic scary films playing through October. If you really want to go big on your night out, consider dressing up in costume for the Eden Bar's annual Halloween party (if you're 21 and older) on Oct. 26. Prizes are given to best couple, most original and the scariest costume. The party starts at 9 p.m. followed by a midnight showing of Halloween III: Season of the Witch.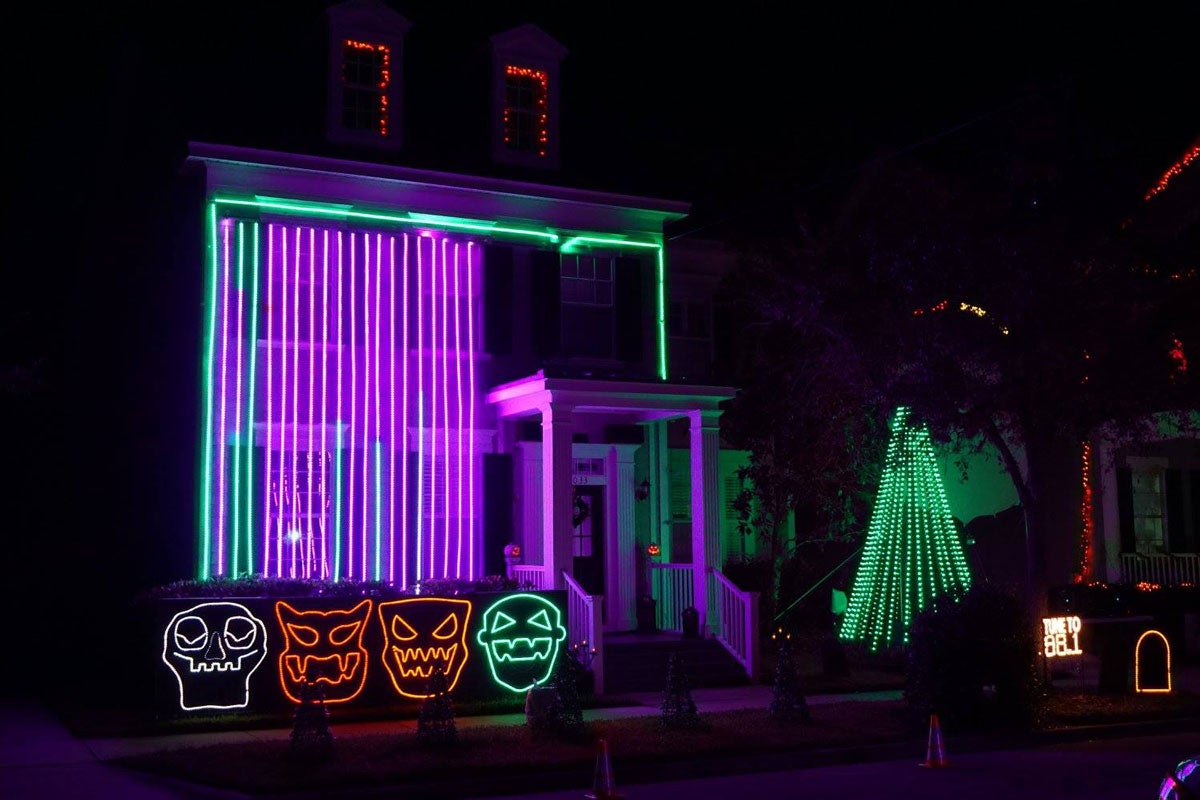 3. Halloween Lights on Jeater Bend in Celebration
You can call the homes on this street a little extra, but we love them for it. Jeater Bend in Celebration, Florida, puts on quite a show around the Halloween and Christmas seasons. A dozen houses go all out with lights that are synchronized to music, projection water and fire. Best of all — it's free!
Dates: Now through Oct. 31
Time: 7 to 9:30 p.m.
What to do: Park the car at the end of the street (or ride share) and check out this flashy spectacle on foot. If you must drive, tune your car radio to FM radio station 88.1 for the full effect.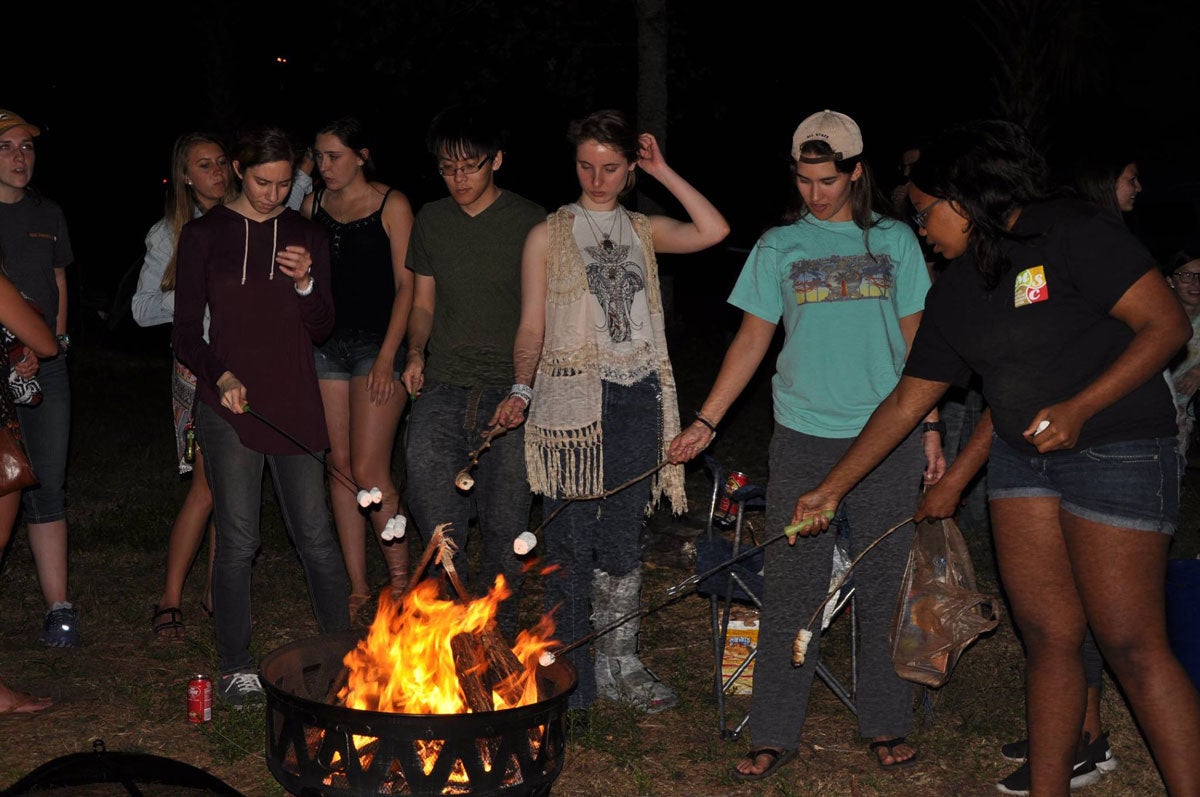 4. Camp Out at the UCF Arboretum
If you're afraid of the dark, you might want to skip this one. The UCF Arboretum's Halloween Spooktacular will have all the fixings of a good, old-fashioned camp out. Campers are encouraged to come dressed up for the costume contest. Best dressed campers will have a chance to win Lazy Moon, Chipotle and Chick-fil-A gift cards. You can also enjoy free pizza from Domino's starting at 7 p.m. until slices last. There will also be a showing of Beetlejuice at 9:30 p.m.
Dates: Oct. 25 to 26
Times: Check-in is from 5 to 7 p.m. on Oct. 25. Check-out takes place 9 a.m. the following morning.
What to do: Those wishing to camp must pre-register by emailing the number of tents, number of people per tent and emergency contact information to arboretum@ucf.edu. Registration is open now through Oct. 24. If you do not own a tent, UCF Outdoor Adventures will be renting tents for a fee, but you need to contact the group before the event.
As for the actual event, if you wish to pitch a tent you must check-in before 7 p.m.
Full details about the event are listed on the UCF Arboretum Facebook page.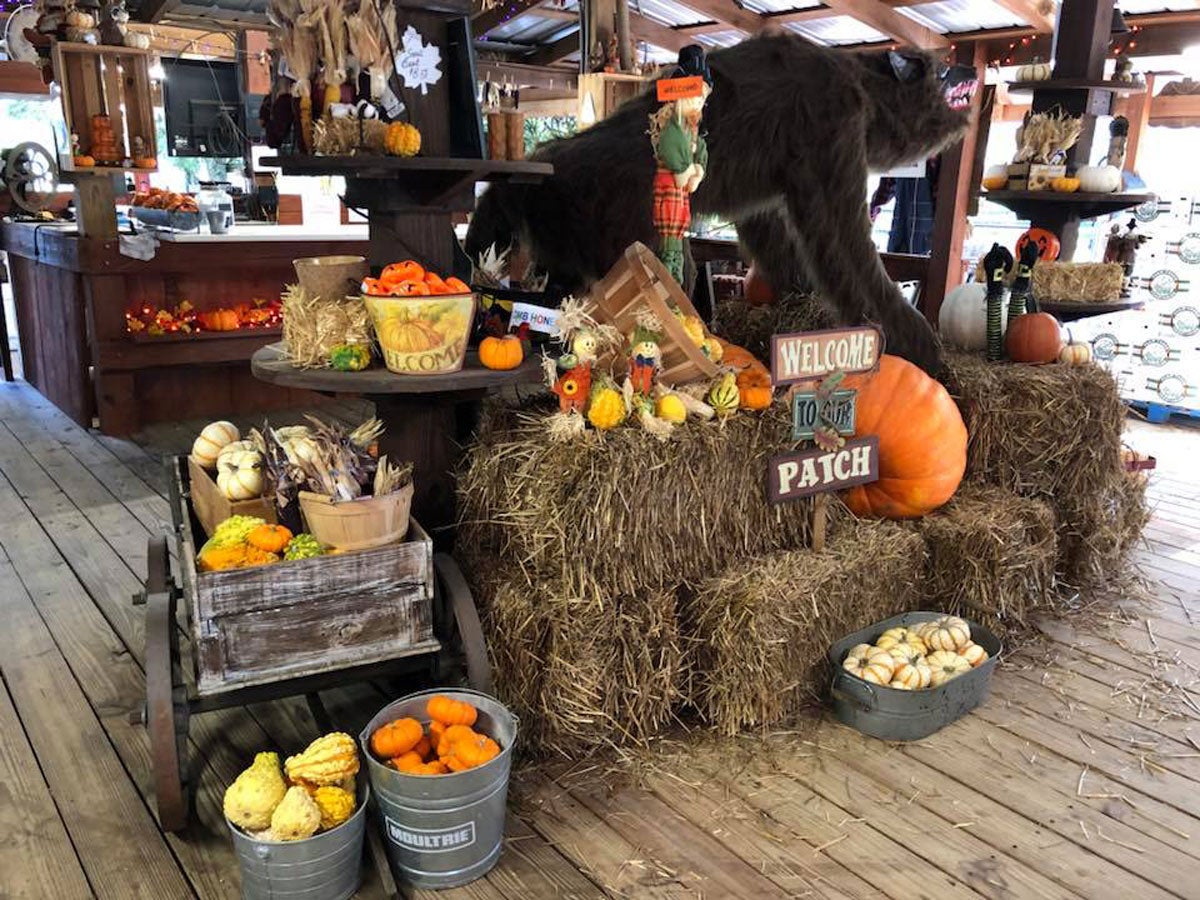 5. Pick Your Own Pumpkin
Nothing says fall like putting on some flannel (or a flannel-patterend tank top) and enjoying hayrides, picking out a pumpkin and taking down some delicious food with your friends and/or family.
What to do: Pick out a pumpkin and carve your best UCF-inspired design. There are tons of festivals to choose from, but here are a few suggestions to get you started:
– Painted Oaks Academy (15100 Lake Pickett Road, Orlando)
Dates: Now through Oct. 31
Time: 10 a.m. to 6 p.m.
Price: Free admission, but most activities require tickets that can be purchased on site.
– Southern Hill Falls' fourth annual Fall Festival (16651 Schofield Road, Clermont)
Dates: Wednesdays, Saturdays and Sundays now through Nov. 3
Time: 11 a.m. to 7 p.m.
Price: Admission passes must be purchased in advance with $10 passes per vehicle for Wednesdays and $20 passes per vehicle for weekends. Activities and food/drink may be purchased on site for additional charges.
– Club Lake Plantation's Fall Festival (3403 Rock Springs Road, Apopka)

Dates: Now through Oct. 27, open daily except Mondays
Time: 10 a.m. to 6 p.m.
Price: Tuesday to Friday: $7.95/person; Saturday to Sunday: $14.95/person (including hayrides)
*If you really want a unique experience, this is the one for you. Launching pumpkins and tennis balls from an air cannon is actually a thing to do at Club Lake Plantation. Really.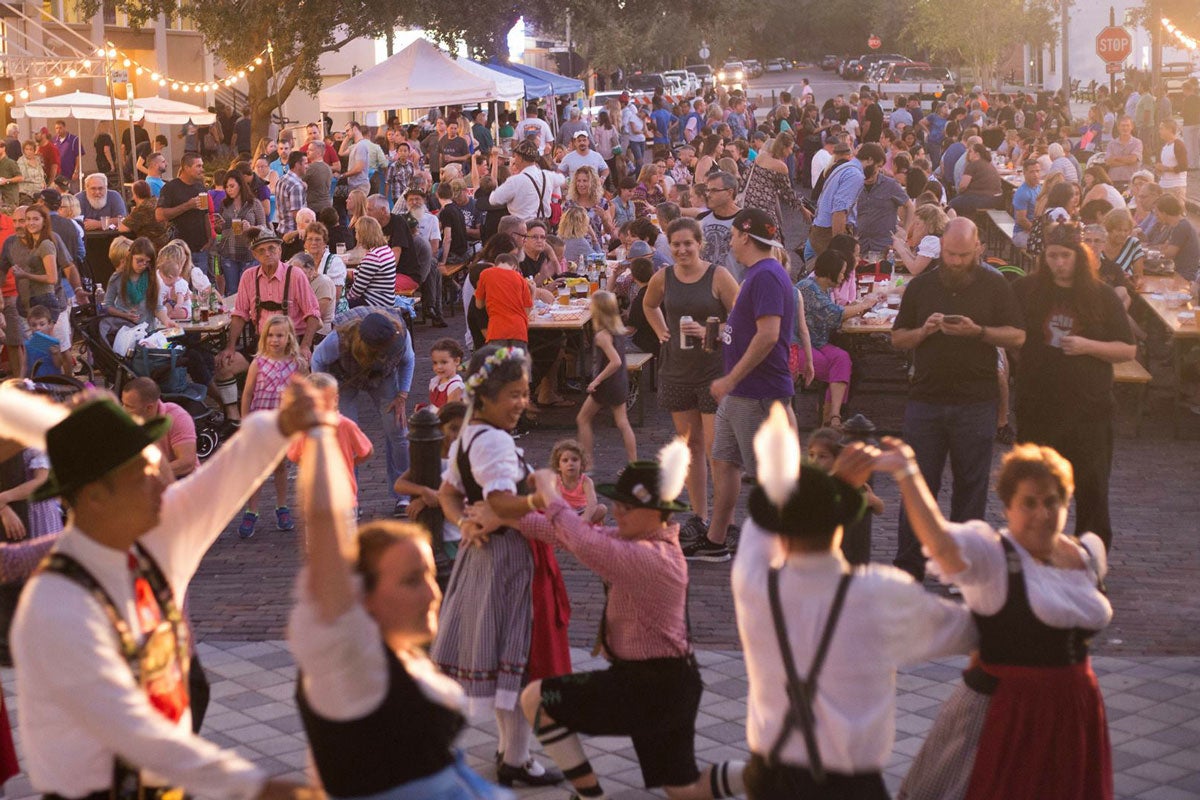 6. Oktoberfest
Oktoberfest's origin is traced back to Munich, Germany, in 1810 when Crown Prince Ludwig, later to become King Ludwig I, was married to Princess Therese of Saxony-Hildburghausen. The citizens of Munich were invited to attend the festivities, which included horse races in the presence of the royal family, and were held on the fields in front of the city gates to celebrate. The decision to repeat the festivities the following year in 1811 gave rise to the tradition of Oktoberfest, which has been going strong ever since.
What to do: From Crooked Can Brewery in Winter Garden to World of Beer near Lake Eola in downtown Orlando, Oktoberfest-inspired gatherings can be found on weekends throughout Central Florida. If you're 21 and older, find one that fits in your schedule, grab a group of friends and drink responsibly. Prost! (That's German for "Cheers!")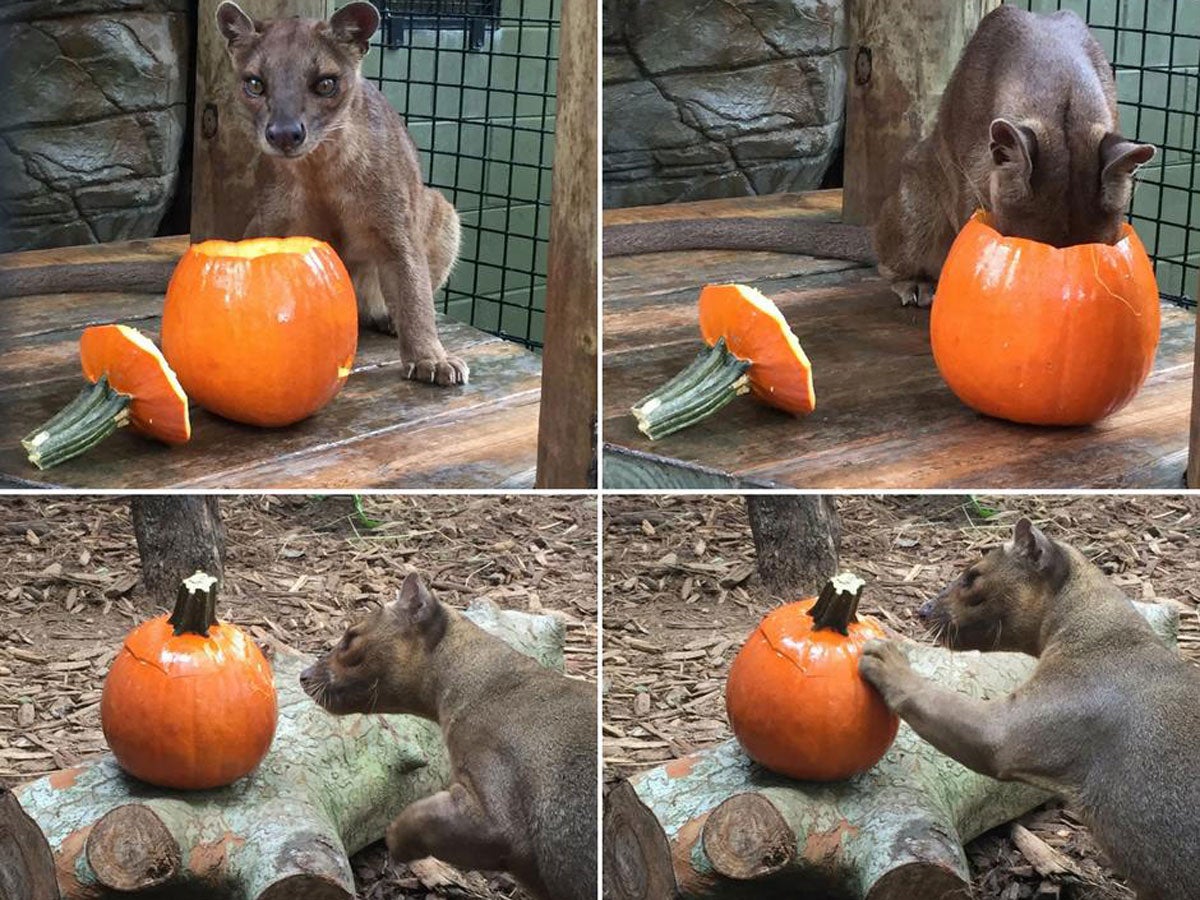 7. Central Florida Zoo Boo Bash
3755 W Seminole Blvd., Sanford
This is a safe, fun, and not-too-scary event for creatures of all ages. Craft projects, a bounce house and pumpkin bowling are all included, and you can even encounter some animals while trick-or-treating.
Dates: Oct. 19 to 20 and Oct. 26 to 27
Time: 9 a.m. to 3 p.m.
Price: Included with daily admission to the zoo. $19.50 for adults, $13.75 for children 3 to 12
What to do: Children 12 and under are encouraged to dress up and enter the costume contest. Judging starts at 1 p.m.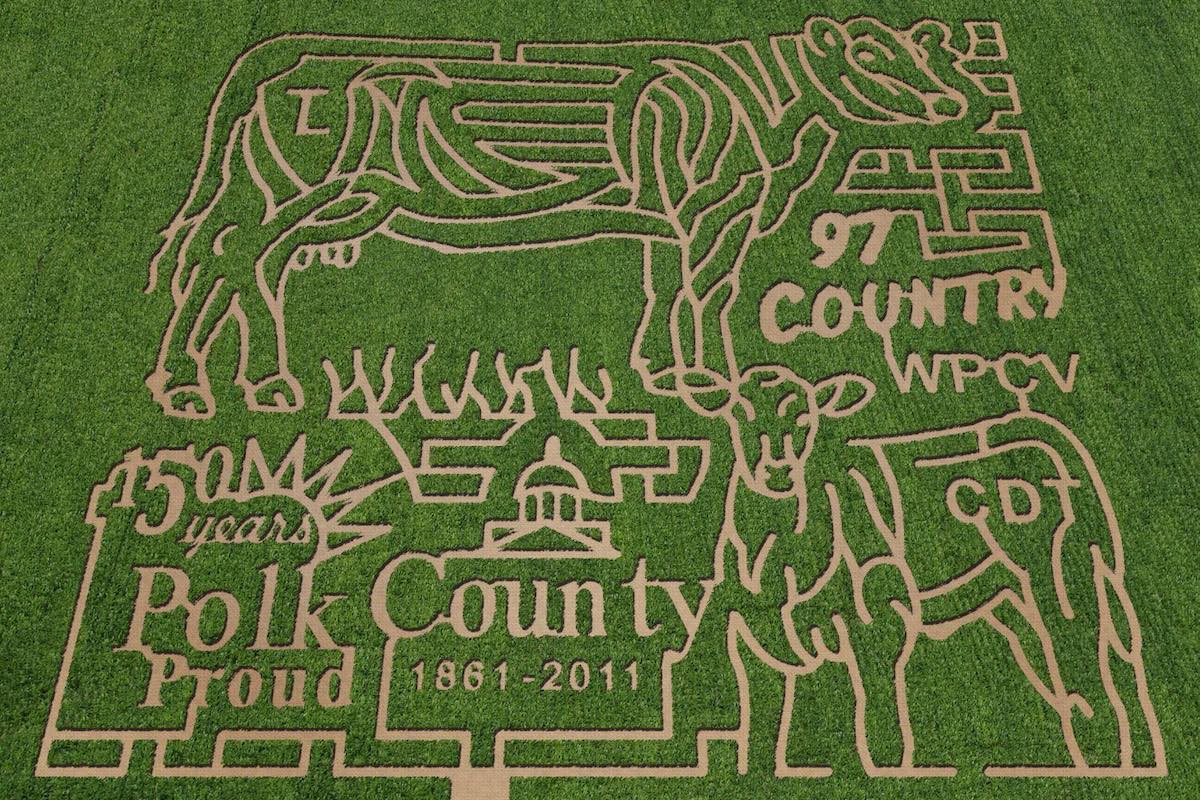 8. Make Sense of CornFusion
13444 Moore Road, Lakeland
The Smith's Ranch in Lakeland has 20 acres of activities for you and your family to enjoy during it's CornFusion Crop Maze and Fall Festival. The maze itself takes up about 8 acres, so you come prepared to strategize your way out. At some point in your outing you'll be rewarded with sweet treats, but in a way you've likely never experienced. A helicopter — yes, you read that right — will drop candy from the sky each weekend.
Dates: Saturdays and Sundays, now through Oct. 27
Time: 10 a.m. to 6 p.m.
Price: $10.75 for adults; $8.75 for youth (4 to 15); free for children 3 and under; free for EMS, firefighters, law enforcement and military members with ID.
What to do: Not only does admission cover the corn maze, but you can also enjoy air cannons, cornhole, cow feedings, farm animals, hayrides and more. Bring extra cash with you for on-site vendors and for monster truck rides and paintball.
Our advice: Be sure to wear closed-toed shoes or you won't be allowed to complete the maze.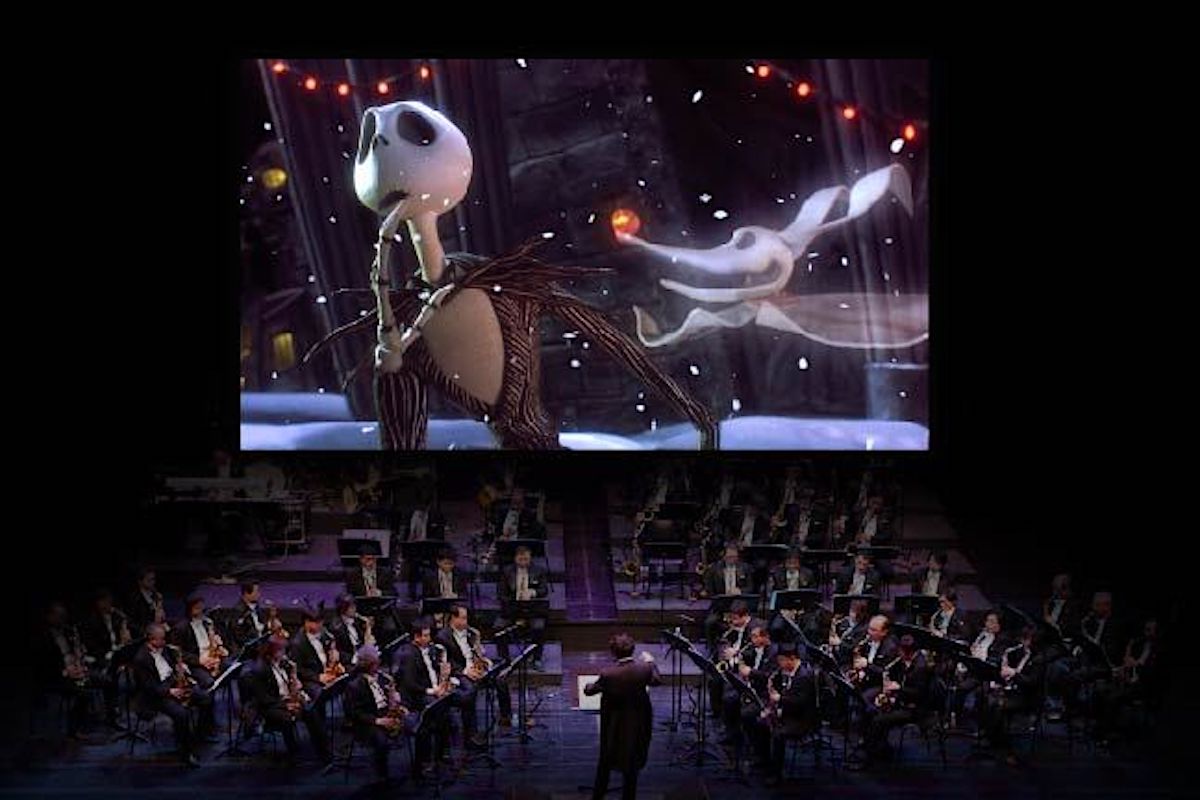 9. Experience The Nightmare Before Christmas with Orlando Philharmonic Orchestra
445 S Magnolia Ave, Orlando
The Dr. Phillips Center in downtown Orlando is welcoming Jack and Sally back to the big screen as Danny Elfman's score from director Tim Burton's 1993 cult classic will be performed live by the Orlando Philharmonic Orchestra.
Date: Oct. 18
Time: 8 p.m.
Price: Prices vary, but tickets may be purchased through the DPC website.
What to do: Make the night feel extra special by dressing up, finding a good dinner spot in downtown Orlando and soaking up the experience of seeing the orchestra live.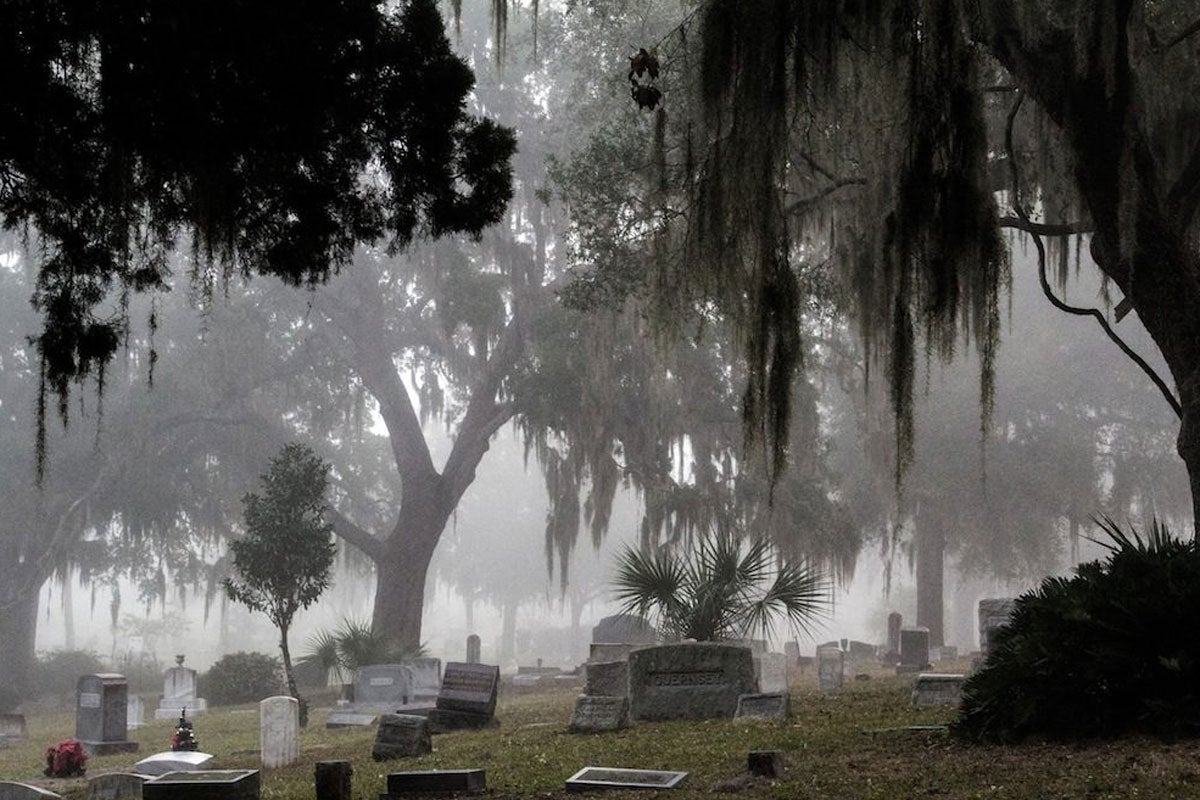 10. Dare to Walk in a Cemetery at Night
1603 Greenwood St., Orlando
Just in time for Halloween, the Greenwood Cemetery in Orlando will offer its historic moonlight walk. The tour, which is given once a month, is approximately 4 miles within the 100-acre cemetery, and you'll visit about 100 graves of notable individuals in Orlando's history.
Date: Oct. 25
Time: 8 to 10 p.m.
Our advice: These free tours are reserved quickly, so register now on the City of Orlando website. Don't be late.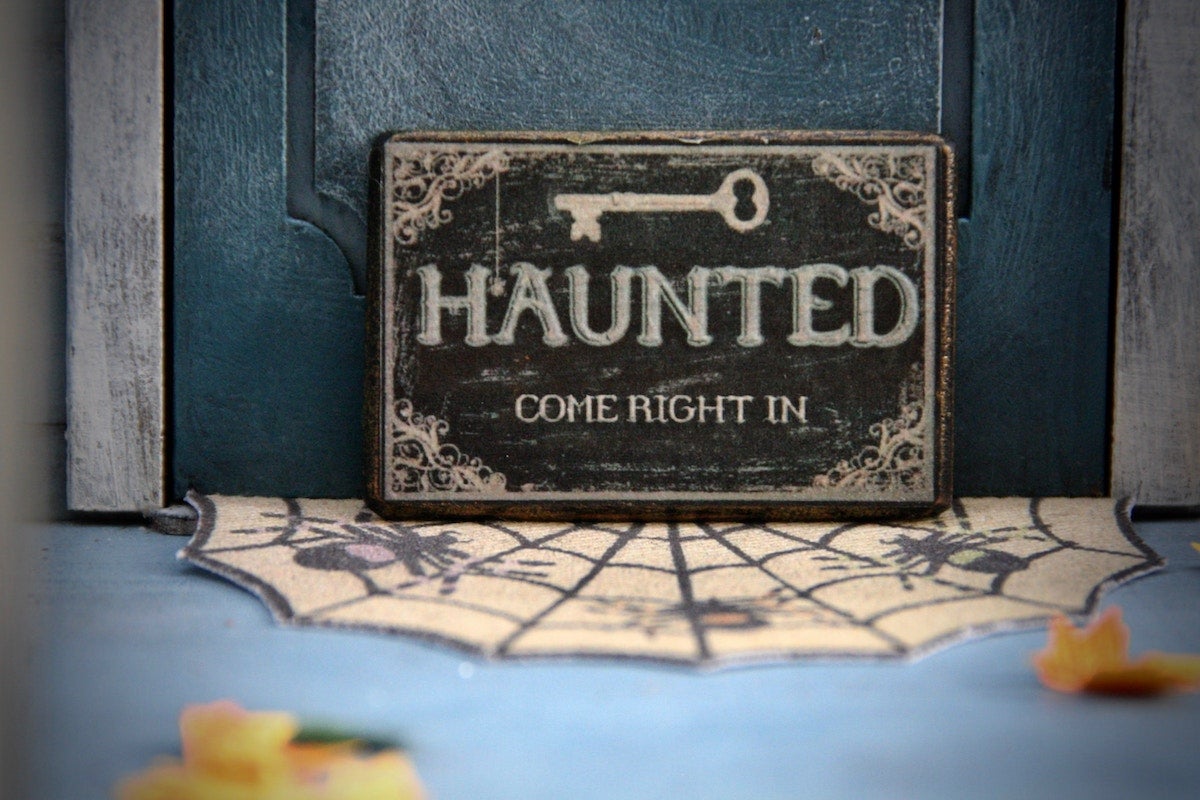 11. Escape Ghosts, Ghouls and Monsters
The Orange County Library System has a slew of events planned for all ages during October, ranging from monster makeup tutorials to help with costume sewing to spooky story time. In particular, the Fairview Shores branch is hosting a family-friendly escape room.
Date: Oct. 28
Time: 4 to 5 p.m.
What to do: The event does not require registration, but you should show up early in case it is packed. Prepared to be scared in Meeting Room 1.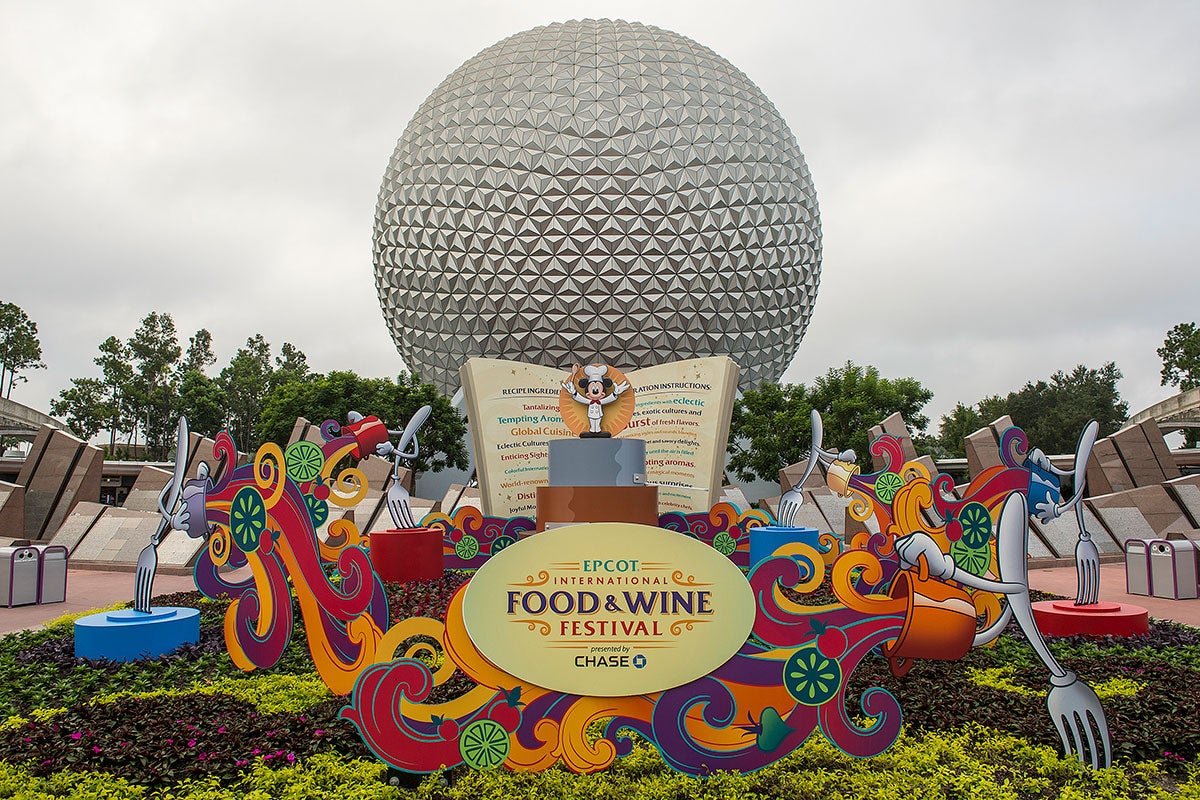 12. Epcot International Food and Wine Festival
200 Epcot Center Dr., Orlando
Maybe it's wishful thinking, but October is usually the time when Florida's weather starts breaking from relentless heat, which means it's a great time to enjoy a day outside. Cue: tasting your way through Epcot's International Food and Wine Festival.
Dates: Now through Nov. 23
Times: 9 a.m. to 9 p.m., Sundays through Thursdays; 9 a.m. to 10 p.m. Fridays and Saturdays
Price: If you are a UCF student, faculty or staff, buy your park ticket ahead of time through SGA's ticket center. The money you save on the $88 discounted weekday ticket can be applied to tasting the food and beverages in the park.
What to do: Read up on this class spotlight with Rosen College of Hospitality Management professor Robin Back, who teaches Exploring Wines Around the World. You'd be wise to listen to his tips — he used to instruct classes at the festival.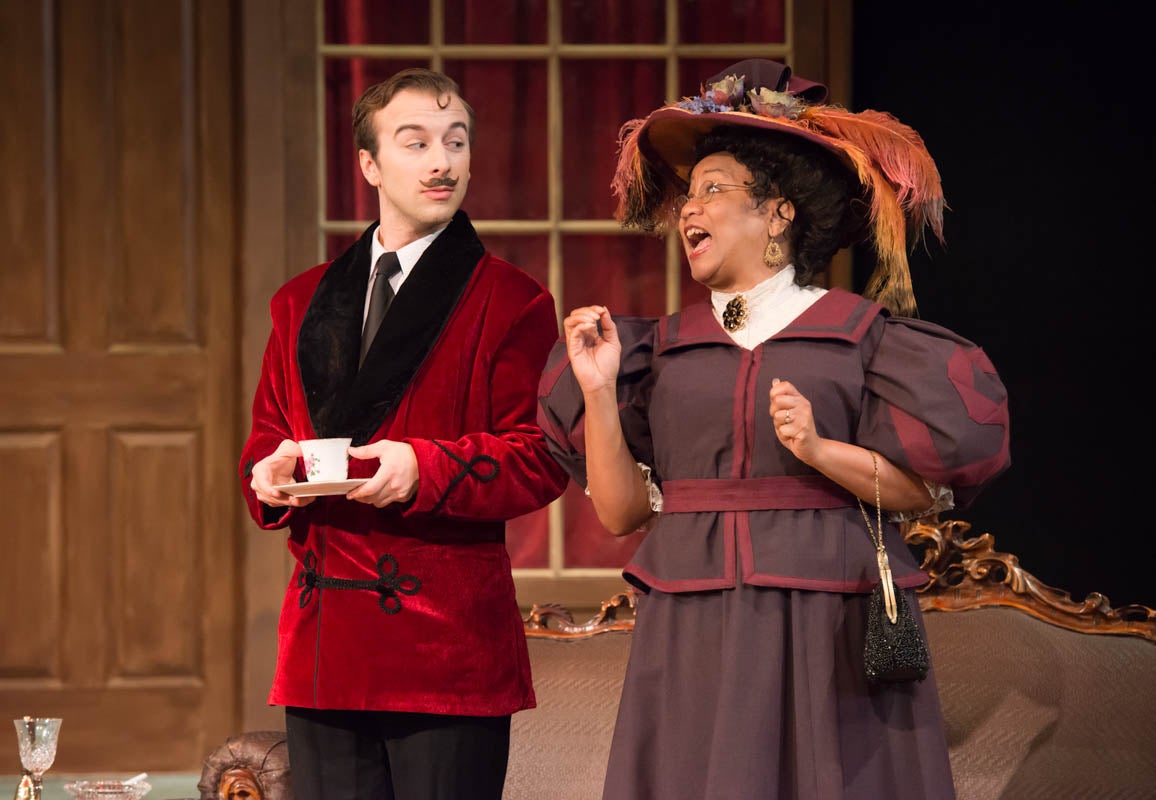 13: Theater UCF's Costume Sale
Performing Arts Center Theatre, Room T244
Still need a costume for Halloween? Theatre UCF's semi-annual sale is the perfect time to find the pieces you need to create a unique and inexpensive costume. Most items are priced below $10. Plus, all proceeds benefit future Theatre UCF productions.
Date: Oct. 25
Time: 9 a.m. to 5 p.m.
Our advice: Card payments will not be accepted, so be sure to bring cash with you.