As our campuses and classrooms are re-energized by the start of a new semester, I again thank you for your contributions to ensure a successful start to spring.
We are making exciting progress on our next strategic plan; launching Workday, our new, cloud-based ERP system; aligning our HR and finance processes through our service enhancement transformation (SET); and rolling out a new budget model that is more transparent and will allow for a more strategic allocation of our resources. I am thankful for everyone's dedication to these efforts — I know many of you have accepted new responsibilities and will make long-term, positive impacts through these transformations.
To ensure we are best positioned to build on this momentum, I am excited to share several leadership updates with the campus community.
Provost and Executive Vice President for Academic Affairs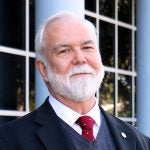 It is my pleasure to announce that after consultation with members of the campus community and the Board of Trustees, I have appointed Dr. Michael D. Johnson as Provost and Executive Vice President for Academic Affairs. After two years as Interim Provost and a 31-year career at UCF as a dean and professor, Provost Johnson will provide consistent leadership and stability as we focus on our future. He will serve in this position through at least June 2025, and we will launch his five-year review in late 2024. His strong leadership, character, passion for faculty and students, and institutional knowledge are invaluable. He has been critical to UCF's pandemic response and the success of key strategic initiatives across campus. I congratulate him and consider our institution fortunate to have him at the helm of the Office of the Provost and Academic Affairs.

Research and Graduate Studies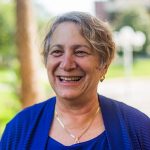 Since arriving in 2016, Dr. Elizabeth Klonoff has served as both Vice President for Research and as Dean of the College of Graduate Studies. Under her leadership, UCF saw records set for sponsored research awards five years in a row — including $212.9 million in the last fiscal year. The profile and ranking of our graduate programs have also soared.

UCF has reached a point in our research and graduate education endeavors where we cannot expect a single person to lead both areas. For this reason, the provost and I have decided to separate the two positions, and we have asked Dr. Klonoff to continue serving in the role of Dean of the College of Graduate Studies. We will launch a search for a Vice President for Research later this spring. Dr. Klonoff will continue to provide leadership for our research activities until a new Vice President is named. We are thankful for all she has contributed to UCF and for her continued leadership and commitment to this institution's bright future.
Analytics and Integrated Planning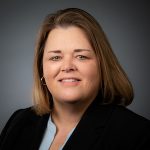 As we focus on our future, it will be vital for UCF to be data-driven and to operate in a fully data-enabled environment where analytics help to guide our decisions and improve our operations. To this end, I have appointed Dr. Paige Borden '95MBA '00EdD, our current Associate Provost and Chief Analytics Officer for Academic Affairs, to serve on my cabinet as the university's Chief Analytics Officer. UCF's Analytics and Integrated Planning team, led by Dr. Borden, has already provided powerful insights and direction that have enhanced our decision-making, outcomes improvements, and efficiencies; I look forward to broadening their impact across the institution.

I could not be more enthusiastic about the future of this university and the team we are building. I also look forward to completing the searches for our Sr. Vice President for Advancement and Partnerships and Sr. Vice President for Student Success before the end of the fiscal year.
I am inspired every day by the amazing work and devotion I see from each of you and our students. We are working to enhance our operations and align our leadership to create the best possible outcomes for all of Knight Nation.
Go Knights. Charge On!
Alexander N. Cartwright
UCF President