When John C. Hitt began his term as president of the University of Central Florida, he outlined five benchmarks for building a successful university.
More than 20 years later, students, faculty and staff from across UCF's campuses work toward meeting those goals, and that effort begins on day one.
Goal 1: Offer the best undergraduate education available in Florida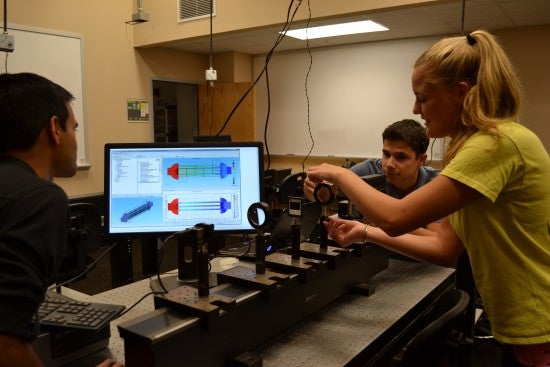 Among UCF's stellar undergraduate offerings is a degree in optics and photonics. UCF is already home to one of the world's best graduate degrees in optics and photonics, and starting this year, students have the opportunity to earn a bachelor's degree in optics and photonics. On the first day of classes, Brandon Seesahai—one of 17 students in the new program—was already getting a little help from PhD. student Chris Lantigua and senior Evelyn Strunk, who are also studying photonics.
Goal 2: Achieve international prominence in key programs of graduate study and research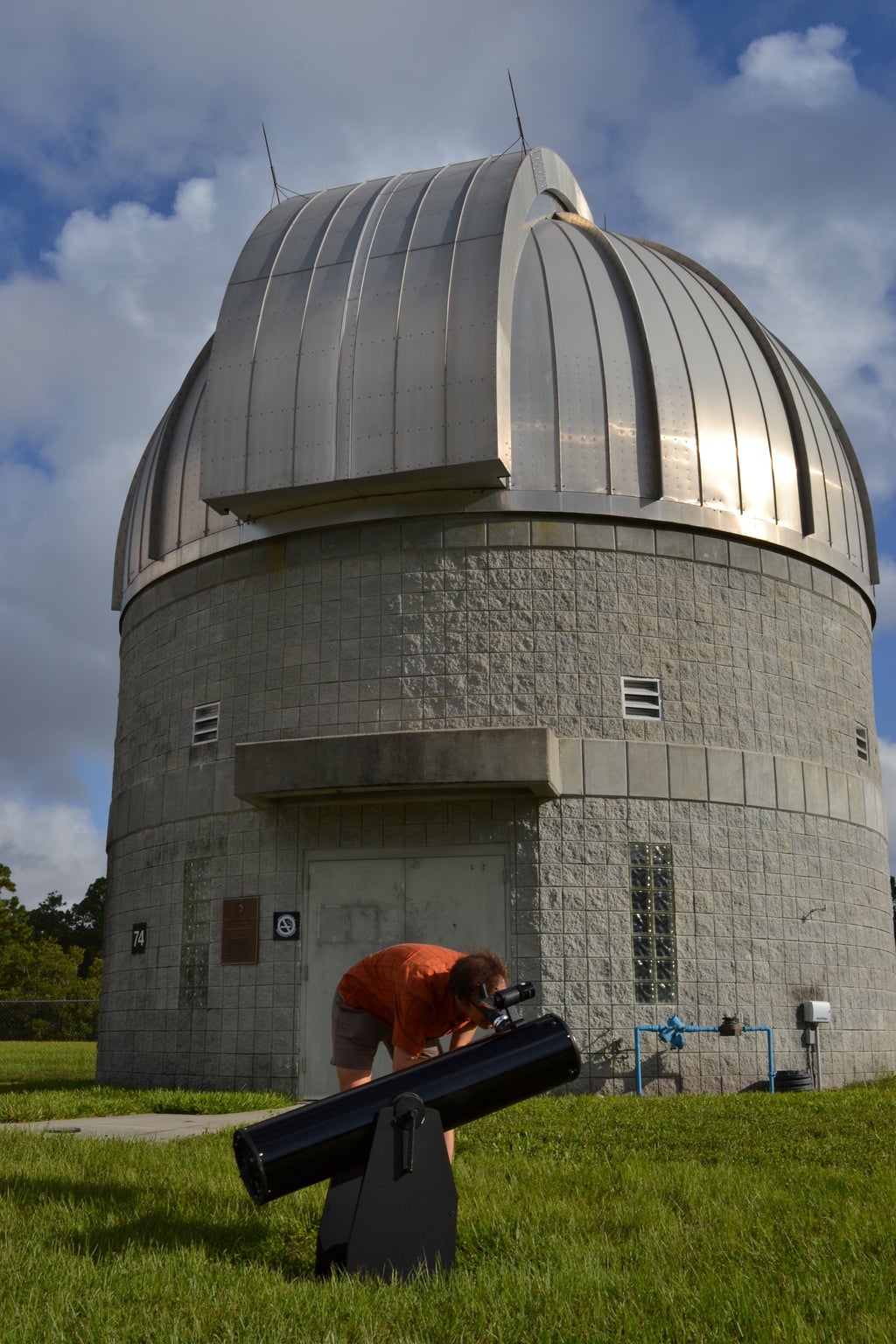 UCF has earned international attention for many of its programs, from nanotechnology to physics. Associate Professor and Robinson Observatory Director Yan Fernandez is part of the Planetary Sciences Group at UCF, which is gaining international attention for its discovery of new planets, insight into asteroids and comets, and for trying to answer the elusive question of just how the solar system was formed. On the first day of the fall semester, Fernandez checked some of the telescopes his students and the public use during viewing nights at the campus observatory.
Goal 3: Provide international focus to our curricula and research programs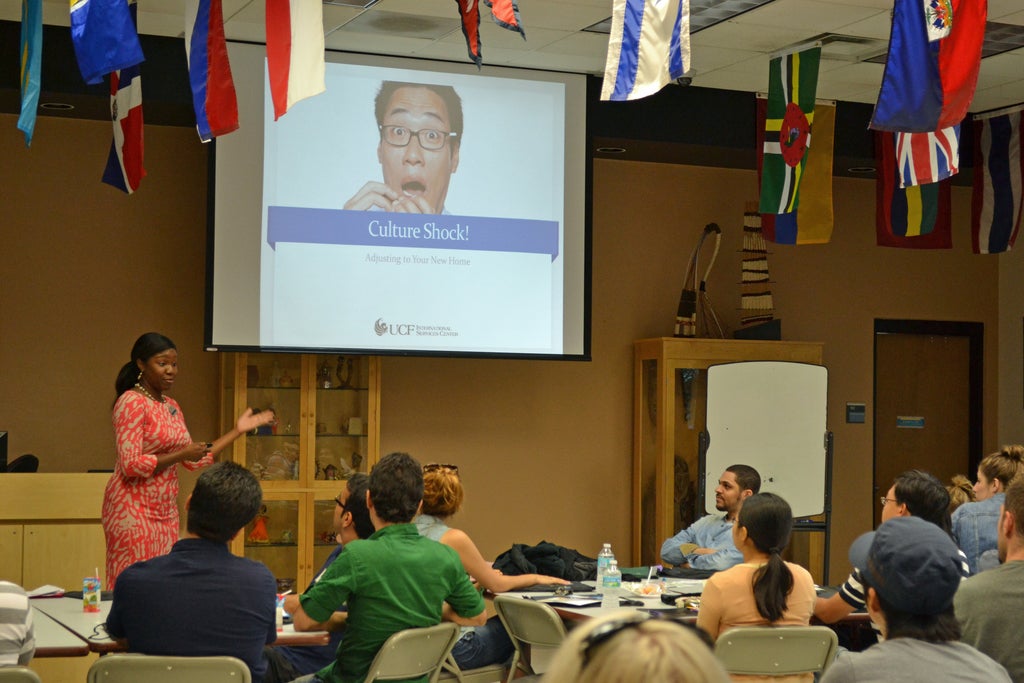 Students and professors from around the world work at UCF, helping our research grow and students gain different perspectives. On Monday, new international students completed orientation at the Barbara Ying Center.
Goal 4: Become more inclusive and diverse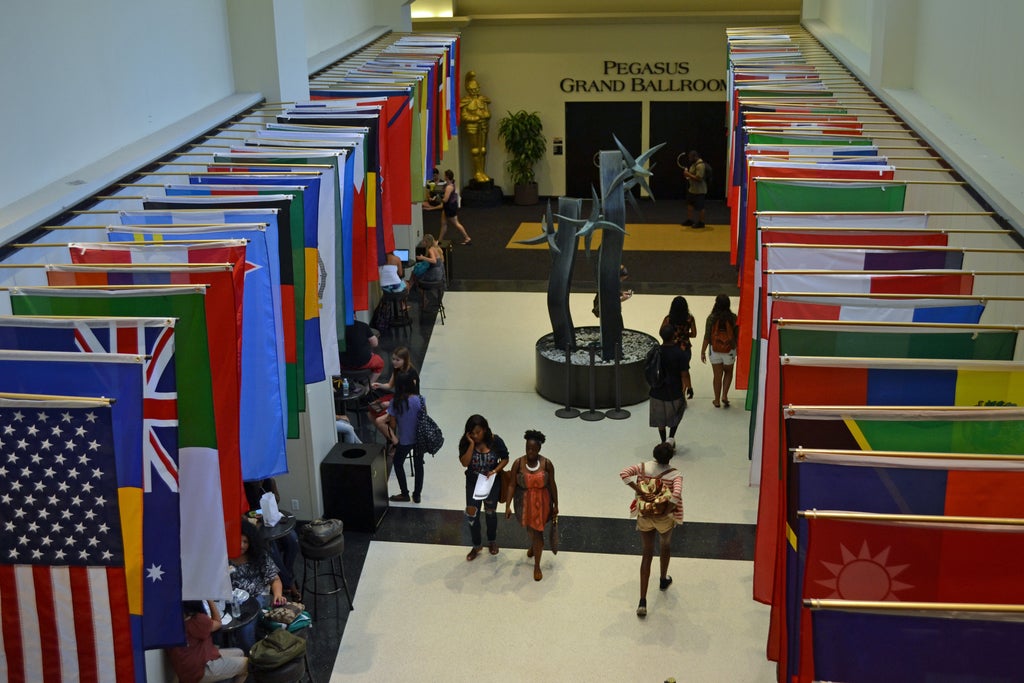 UCF is home to about 60,000 students this fall who represent 145 countries and all 50 states. There are dozens of campus offices, groups and organizations that help all students feel at home at UCF, including the Multicultural Student Center, the International Services Center and the Office of Diversity Initiatives.
Goal 5: Be America's leading partnership university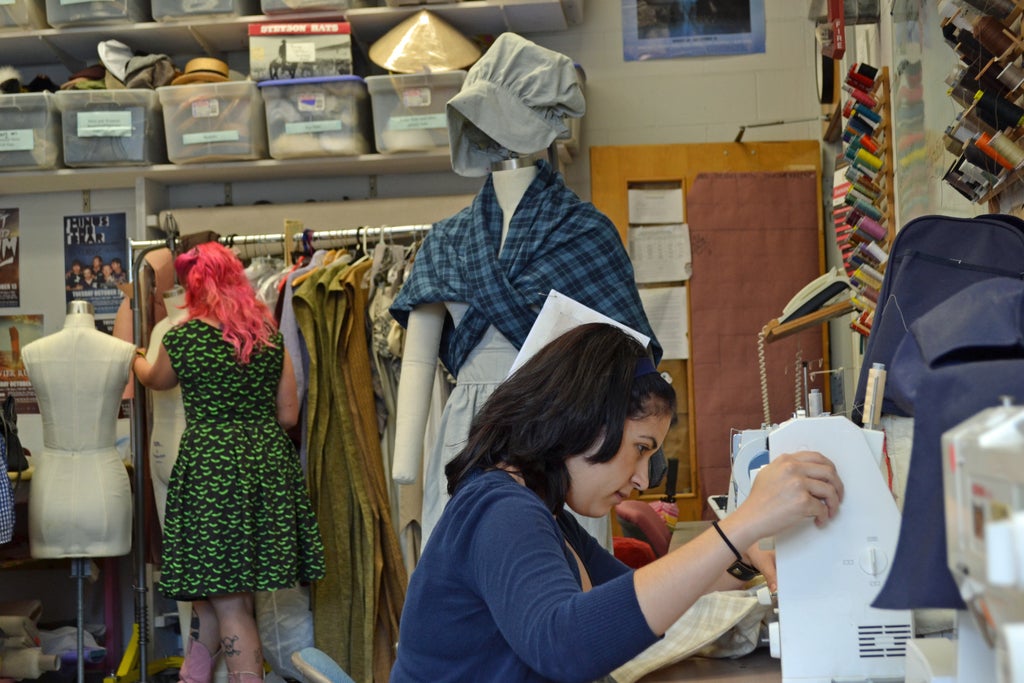 UCF has many partnerships with community and business groups that benefit students and the Central Florida area in general. Krystal Colon, a theatre major, was busy Monday in the Theatre UCF Costume Shop sewing costumes for the upcoming production of Nicholas Nickleby. The unique performance is a joint production between Theatre UCF and the Orlando Shakespeare Theater. The production is so large that it has never been done in Central Florida. The organizations partnered to bring Charles Dickens' inspired production to the community. Some UCF students are working at the Shakespeare Theater creating costumes and scenery while some artists from the Shakespeare Theater are doing the same at UCF to get all the sets and costumes done in time for the February show.