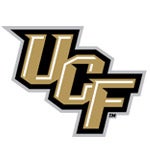 Central Florida coach Terry Rooney hopes year two is better than his first.
After experiencing success as an assistant at Notre Dame and LSU, Rooney took the UCF job and knew that a rebuilding process had to be put in place.
In his first season with the program, Rooney guided the Knights to a 22-35 record and a 9-15 mark in Conference USA. That was good enough for an eighth-place finish.
Still, though, Rooney and his coaching staff are recruiting well and the future is bright. How bright will season two be, though?
UCF will enter the spring without at least three key hitters from last year's team. It also must find a way to replace all three weekend starters.
It would be considered an amazing feat if the Knights made a regional in 2010. It would not, however, be a surprise to see the Knights show some improvement.
It's time to dissect UCF.
UCF's five keys
1. Focus on the little things — The Knights certainly were frustrated with the fact they finished last season with such a bad record and standing in Conference USA. But when you're rebuilding a program, things aren't going to come easy for a few seasons. Instead of worrying about becoming a C-USA contender in just two seasons, the Knights first must focus on just improving in all facets of the game. It starts on the mound, where the Knights finished last season with dismal numbers. UCF needs to set its goals low for now and raise them as it knocks down a few more obstacles.
2. Newcomers and returnees must gel — Team chemistry can either carry a team the distance or it can cause a team to crumble. The Knights hope it will carry them the distance sooner rather than later. The Knights expect to start several newcomers in the spring, both at the plate and on the mound. How those guys gel with the newcomers and other returning players could determine how much more success they experience in the spring. It'll be interesting to see how the team comes together in year two.
3. Formulate the weekend rotation — Putting together the weekend rotation is the top priority for the Knights with the departures of starting pitchers Kyle Sweat, Jaager Good and Caleb Graham. The Knights will look to junior college transfers Alex Besaw and Owen Dew to provide an immediate boost. They have a tough chore, though. The Knights ended last season with a 7.47 ERA and the weekend starters were by far their three-best arms. It'll be interesting to see how the rotation pans out in the spring.
4. Bullpen must improve, build depth — Boy, do the Knights have much work to do in this department in the spring. The Knights had a dismal ERA last season and much of the reason was because of a horrendous bullpen. The Knights had just two relievers that ended last season with ERAs below 6.50. It just so happens that Jordan Rasinski and Cory Weech — those two pitchers — are two of few returning relievers. UCF also welcomes back two-way player D.J. Hicks and Bryan Brown. Hicks made 25 appearances last season and had a 6.79 ERA in 51 2/3 innings. Brown, meanwhile, made 21 appearances and had an 8.71 ERA in 41 1/3 innings. This unit must improve for UCF to take a step forward.
5. Reload at the plate — The Knights have the tough chore of replacing three of their top five hitters, but still should be fine at the plate with the return of several key cogs. The Knights welcome back a talented list that includes Shane Brown, Beau Taylor, D.J. Hicks and Chris Duffy. Brown led the team last season with a .341 batting average, six homers and 44 RBIS. Taylor batted .335 with four homers and 23 RBIs, Hicks batted .301 with eight homers and 32 RBIs and Duffy batted .285 with six homers and 36 RBIs. The Knights also have high hopes for newcomers Darnell Sweeney, Ronnie Richardson and Jonathan Griffin. We'll see if this unit rises to the occasion.
Source: Rivlas.com from YAHOO Sports, by Kendall Rogers, November 18, 2009