Making people care through the power of filmmaking is Vince Marcucci's mission.
The day after he graduates from UCF with a bachelor's in film, he'll show his first documentary series — an 80-minute, four-part feature following a day in the life of four Florida naturalists — during a private showing to cast, crew and local contributors at the Enzian Theater in Maitland, Florida. Marcucci and his crew are also currently submitting the project to several national film festivals and seeking distribution through TV and education-focused outlets. The showing at the Enzian represents not just a project that consumed more than 18 months of his life, but a realization of the dream that brought him to college in the first place.
The film, Tales of Sunshine: Florida EcoStories, put Marcucci in the director's chair for the first time, while answering his need to draw attention to social issues.
"These two realms blend together well," he says.
Marcucci recognized early in life that movies and documentaries had a unique power to illustrate the need for social change. He considered pursuing filmmaking directly after high school, and scholarship opportunities — including an SG Sustainability Initiatives Scholarship and a UCF Part-time Summer Grant — helped support his interest. Besides the typical pursuits of college life, he began developing industry connections and networking with the biologists, anthropologists and sociologists who shared his interests. Getting his hands dirty as a part-time student worker at the UCF Arboretum deepened his zeal for environmental studies.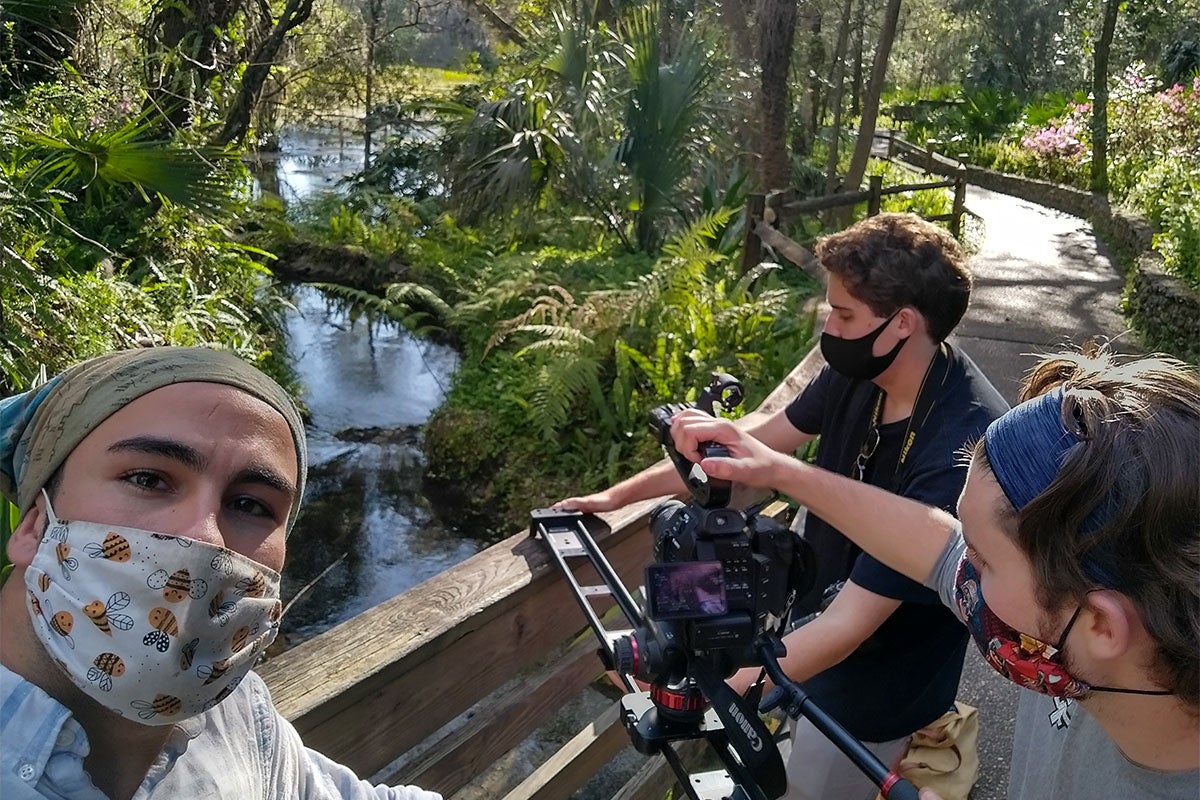 Over the summer of 2020 he approached Nicholson School of Communication and Media senior instructor Lisa Peterson about developing an independent study course to complete a film. He had the seed of an idea to film his friend Ian Biazzo, a conservation biology doctoral student, as he performed conservation biology field research.
That little idea quickly blossomed into an incredible volume of work — even before filming began. Marcucci recruited more students to help with cinematography, sound, music composition, graphics and logistics. Then came preplanning, chased by a full weekend of filming. His team looked to him to lead pre-shoot meetings on safety as well as logistics, like how much water to carry into Central Florida scrubland.
As the project grew in scope and Marcucci realized the value of adding more voices, he was reminded of advice his mentor, Peterson, gave him early in the project.
"She said, 'The documentary will tell you what it wants to be,'" Marcucci says. "So as the episodes went from 10 minutes to 15 to 20, I just let the art explain itself."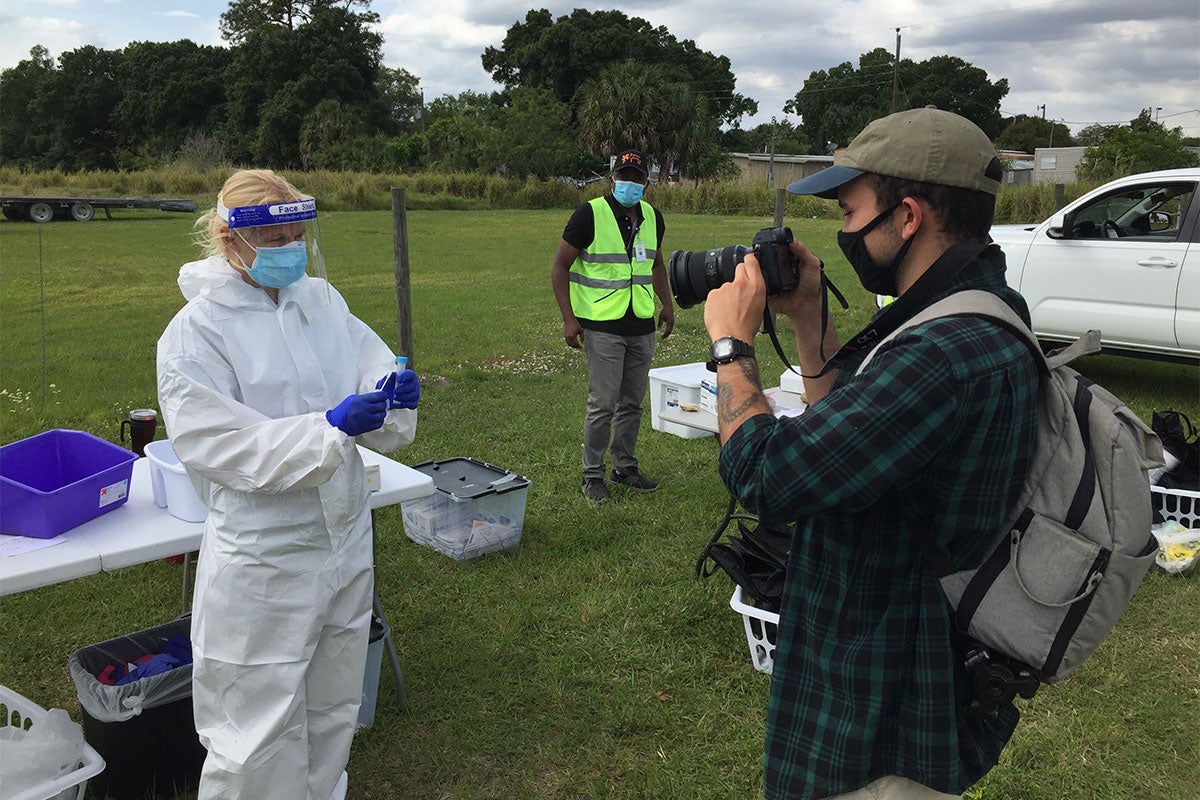 Besides Biazzo's conversation biology work, the film follows members of the Coalition of Immokalee Workers, a professional mermaid and a recreational fisherman. A $1,800 grant from the Office of Undergraduate Research played a big part in expanding the series.
For months Marcucci spent every day working on the project to some degree, particularly as he faced the monumental task of editing it into a finished piece. A three-month break for a summer job in Hawaii in 2021 gave him a fresh perspective when he returned for his final semester at UCF.
Showing the final piece on the big screen and reaching the finish line fills him with a mixture of relief and anxiety. It's already been interesting to see which stories early reviewers prefer, he says, so he's most looking forward to engaging with the audience.
"More than anything I'm just really excited to show it," Marcucci says. "It's been a long process."