Although the term "human trafficking" is relatively new, the phenomena it comprises—sex trafficking, forced labor and debt bondage—have been around for nearly as long as civilization itself.
The United Nations defines human trafficking as "the recruitment, transportation, transfer, harboring or receipt of persons by improper means (such as force, abduction, fraud or coercion) for an improper purpose including forced labor or sexual exploitation."
The dispassionate definition of human trafficking does not take into account the terrible and myriad ways that traffickers conduct their business. In October, the Polk County Sheriff's Office conducted a week-long undercover sting targeting human trafficking and online prostitution that culminated in 277 arrests that included doctors, pharmacists and active and retired law enforcement officers.
Also in that month, the FBI, along with the National Center for Missing and Exploited Children, recovered 84 children and arrested 120 suspected traffickers as part of a nationwide initiative to combat sex trafficking in minors. In the sting, traffickers offered a 3-month-old baby and a 5-year-old girl to undercover officers for $600.
Human trafficking has continued to grow largely unchecked, mostly due to its global economy estimated at more than $150 billion of untaxed profit a year, according to the International Labour Organization. The investigation and prosecution of those who benefit from human trafficking, as well as the rescue of its many victims, naturally are prime areas of concern for local, state and federal law enforcement.
In observance of Human Trafficking Awareness Month, UCF is spotlighting 11 UCF alumni and faculty who are helping to fight the growing crimes of forced labor and sexual exploitation.
Investigating Human Trafficking in Central Florida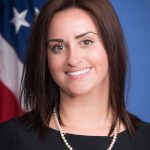 If you think that Orlando is immune to human trafficking, you'd be wrong.
"Once you know what you're looking for, it's not hard to find," says Courtney Harrison '06, a Florida Department of Law Enforcement employee who specializes in human trafficking and child-exploitation investigations.
Like any metropolitan area, Orange County has its fair share of challenging areas to police. It has historically been an area of concern. It is also where Harrison spent five years as a deputy and was exposed to the world of human trafficking, which has inspired her career trajectory.
In her career, Harrison has played an active role in more than 500 arrests related to prostitution and human trafficking. She and some of her colleagues will soon be featured working a human-trafficking case on the CBS network's 48 Hours.
"Human trafficking is not new — it's been around for some time," Harrison says. "But thankfully, people are now paying more attention to this growing issue."
Victims are Often Overlooked
When Dave Allmond '88 was a newly sworn beat cop with Orlando Police Department, he noticed that he encountered many prostitutes during his shift. Allmond, currently a sergeant with OPD and a supervisor with the MBI, said that although the adage of, "If you see something, say something," still applies, "You need to know what you're seeing."
Often marginalized and unnoticed, the population fell into a group he calls, "one of those dirty little secrets." A group that, like drug users or the homeless, most people — unless they are researching the issue or advocating for its victims — tend to overlook.
"Prostitution is more of a problem than we are aware of," says Allmond, who has been a vice agent for five years.
He became aware of "females exploiting females" and other evidence of "behind-the-scenes coercion." But the tide is shifting. Prostitution is now considered sex trafficking, transcending racial and socioeconomic barriers. In a city famous for its theme parks, thousands of hotel rooms and travelers of all types, it is a tale as old as time. Predator versus prey.
Allmond said that recent cases his team at the MBI have worked include a man who recently purchased a minor for a weekend and was charged with human trafficking. In another case, a young woman who had been accepted into an Ivy League college was rescued from her trafficker.
It's important to note that victims of human trafficking are not always eager to be rescued, Allmond says. "They don't say, 'Oh, thank God, the police are here!'"
'Human Trafficking is Slavery'
Within minutes, a trafficker can post a suggestive picture and contact information on multiple websites, and have potential "clients" willing to pay. However, almost as quickly as the advertisement is posted, people like Kaila Williams '16 are tracking their location via sophisticated software.
Williams is a crime intelligence analyst for the State Attorney's Office in the Ninth Judicial Circuit and is assigned to the MBI. She looks for patterns and trends within possible human trafficking rings, and assists agents locating suspects and victims. Most of her work occurs behind the scenes, Williams says, but occasionally she goes into the field with sworn officers.
"In my short time being here it is heartbreaking to see how often trafficking occurs," Williams says. "The public needs to know that this is not one of those problems that only occurs in third-world countries. This is a first-world problem, a second-world problem and a third-world problem. Human trafficking is slavery."
Cycle of Violence can be Broken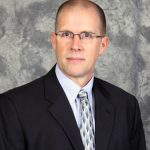 Ron Stucker '96 is the director of the MBI, and is all too familiar with the "cycles of exploitation" faced by the victims of human trafficking.
"The victims are subjected to degradation and abuse for others' profit and gratification," Stucker says.
"Agents, victim specialists and analysts assigned to the Metropolitan Bureau of Investigation work tirelessly to assist victims and help restore them to meaningful and productive lives, while bringing their traffickers to justice. They are dedicated professionals who believe the victims have value and the cycle of violence can be broken."
'We're Competing Against the Pimps'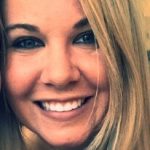 Ashley Oramas '11 is a victim specialist for the State Attorney's Office in the Ninth Judicial Circuit. She is also assigned to the MBI's Human Trafficking Task Force.
In her role, Oramas is an advocate for victims of human trafficking and becomes involved with them almost as soon as they are identified as victims. She helps pair them with the services they need—immigration attorneys, free medications, housing and clothing, mentors and other support services.
One of Oramas's earliest exposures to human trafficking involved a 17-year-old girl who had escaped from her trafficker and was living with her parents. Oramas checked on her from time to time, and kept her apprised of the status of her trafficker's progress in the court system.
Oramas found out one day that the girl, who had become addicted to opioids during her time with the trafficker, died due to an overdose.
"It lights a fire in your belly," Oramas says. "We were involved in a small part of her life."
Although an ideal human-trafficking case will result in a successful prosecution against the trafficker and a victim who goes on to live happily ever after, that is simply not reality, Oramas said. In one particular case, Oramas remembered the victim going in and out of rehab 10 times. What Oramas considered a victory, she says, was that the victim stayed sober for longer each time between the rehab admissions.
"We're competing against the pimps," Oramas says. "There is a lot of fear, coercion and threats made against the victims. They are showered with things they may not be getting at home."
In time, Oramas says, some of the victims believe they genuinely love their trafficker, and are not interested in participating in anything that may send their beloved to prison. "It's hard to get them to talk about someone they love," Oramas says.
'Talk with Your Kids About Making Health Social Media Choices'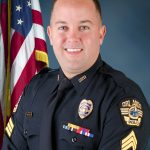 Mike Lanfersiek '03, who recently joined the MBI, said he experienced an aha moment about the reality of human trafficking when he was a patrol officer responding to a noise complaint from a hotel room near the Fashion Square Mall in northeast Orlando. One of the room's occupants was a minor who was working as a prostitute. She was not arrested, Lanfersiek said. Florida law allows for minors engaged in prostitution to be placed in a dependency program, rather than a delinquency track.
When asked about 2016 data that placed Orlando as the third-highest for calls per capita about human trafficking to the National Human Trafficking Hotline, Lanfersiek said, "Incidents of human trafficking are not necessarily worse here than other parts of the country. We do believe we have raised more awareness in our community, and that has resulted in increased calls."
An easy way for parents to safeguard their children against human trafficking, Lanfersiek says, is to "talk with your kids about making healthy social media choices. And if you see something, say something."
Family Members Sometimes Trafficked
Aaron Blankenship '04, another member of the MBI human-trafficking task force, spent the early part of his career in the gang unit of the Orange County Sheriff's Office. Gang behavior is similar to human trafficking, Blankenship says, especially when juveniles are involved. When Blankenship worked in the gang unit, he said that the agency had documented 57 different gangs with 1,600 members.
A few years ago, Blankenship worked with other MBI agents on the case of Martin Wright, a 23-year-old who targeted at least two high school girls and forced them into the commercial sex business. Wright was investigated after one of the girls approached her school resource officer and explained what Wright was doing.
Wright, who met his victims at work, is currently incarcerated, Blankenship said. And the 16-year-old victim who alerted police, after receiving social services is getting ready to go to college.
Blankenship, who usually works undercover, says the youngest victim he has encountered was a 12-year-old girl who had run away from home. But really, he said, "It could be anybody – affluent or poor."
And sometimes, it can even be a family member trafficking another family member. Last year, the MBI worked with the Department of Homeland Security to bring Juan Parada to justice. According to the arrest affidavit, Parada made a deal with a woman to have sex with her sister. The victim, a minor, said Parada told her "to treat him like a man likes to be treated because they needed money and she needed to concentrate on her future."
Blankenship said that the complexity of human trafficking cases like Parada's led a senior investigator to tell him, "Get used to being disappointed."
"Finding Juan Parada was like finding a needle in a stack of needles," Blankenship says. The case relied on good, old-fashioned police work, as well as internet research by the MBI's crime intelligence analysts.
Determined to Abolish Slavery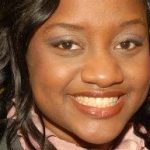 Donna Robinson '08 is the senior international legal advisor for Bayt al-Hikmah Law Firm, LLC, and she also serves as a working group vice chair for the Georgia Statewide Human Trafficking Task Force. She has more than 11 years of experience in human-rights advocacy, primarily genocide prevention and human trafficking.
As a UCF student, Robinson founded Darfur Awareness to bring attention to the genocide in the Darfur region in Sudan. In law school, she became involved in anti-trafficking efforts by working with Florida Abolitionist and the Florida Coalition Against Human Trafficking. She continued working on this issue as a Law Fellow with Shared Hope International in Washington, D.C., and most recently with D.C. Stop Modern Slavery, where she served as the co-director of training.
As a descendant of West Africans who were kidnapped, trafficked and enslaved in the United States, Robinson said she feels "deeply connected to the problem of human trafficking and is determined to help abolish slavery… for good this time."
A Vision of Ending Human Trafficking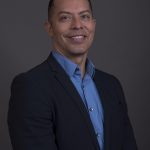 Tomas Lares attended UCF in 2000 and is the founder and CEO of Florida Abolitionist, a nonprofit organization based in Orlando with a vision of "ending human trafficking of all forms within the United States."
Lares has worked in human services for more than 27 years at the local, state and national level, managing and starting nonprofit and public-advocacy initiatives. He first became involved in fighting human trafficking in 2004, and in 2005 facilitated the first human-trafficking seminar in Brevard County.
In 2009, Lares led the first Human Trafficking Awareness march in downtown Orlando, and cofounded the Greater Orlando Human Trafficking Task Force in 2013. He was named the 2017 Advocate of the Year by the Collective's Change Everything Awards.
'A Societal Epidemic'
Human trafficking is "a societal epidemic," according to Emily Priesman '12 '14 '17, an assistant professor of criminal justice at Pennsylvania State University.
While at UCF, Priesman worked with Florida Abolitionist and helped establish the Human Trafficking Institute at UCF. She has also presented on human trafficking at Orlando's Evans Community Partnership School, and gathered data to analyze the number and characteristics of human trafficking victims who received social services in the Central Florida area.
At PSU, Priesman teaches a course with a focus on human trafficking, the first of its kind at the university. She is also collaborating with colleagues on research examining outcomes in specialty courts, specifically those created for human trafficking.
Finding Their Way Out is Their Success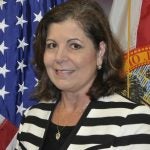 Sue Aboul-hosn attended UCF in the early '70s.
"From a very young age, I have been interested in human rights and protecting the vulnerable," she says. She is the regional human trafficking coordinator for the Central and Suncoast Regions of the Department of Children and Families.
Human trafficking was not added to the abuse maltreatment index until May 2009, Aboul-hosn said. She can recall, however, the first time she realized the vulnerability of the runaway population.
It was 2003, and she was trying to locate a 14-year-old girl who had been missing for months. Aboul-hosn said the girl had been arrested as an adult three times for prostitution in Miami-Dade County, and was released only when DCF proved that she was a minor.
Aboul-hosn said that an example of a success story belongs to the victim.
"We do not 'rescue' children from this horrific crime," she says. "We 'recover' them, try to mentor them and help them navigate the available services. The rest is up to them. Many have found their way out, and that is their success."