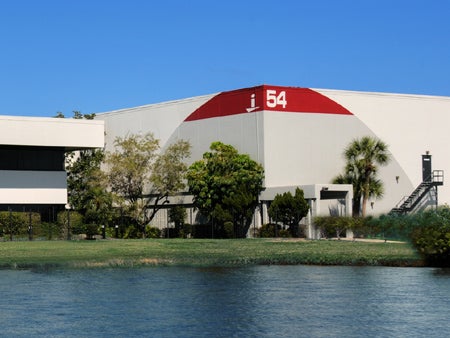 Seeking to become a $1 billion analog player, Intersil Corp. has raised its second quarter 2010 financial outlook to account for its recent acquisition of Techwell Inc.
Revenues are now expected to be in the range of $214-to-$222 million. Previously, revenues were expected to be in the range of $200-to-$208 million.
Intersil also provided an update on its long-term goal of reaching a $1 billion revenue run rate. Last year's goal of achieving revenues of $250 million during the fourth quarter of 2011 was accelerated by one year, with that sales level now expected during the fourth quarter of 2010.
For the year ended Jan. 1, 2010, net revenue was $611.4 million, a 21 percent decline compared with $769.7 million reported for fiscal 2008.
Net revenues for the first quarter were $189.4 million, a 60 percent increase from $118.2 million in the first quarter of 2009 and a 7 percent increase from $177.7 million in the fourth quarter of 2009.
Net income was $27.7 million, or $0.22 per diluted share, compared with $2.4 million, or $0.02 per diluted share in the same quarter last year, and net income of $17.7 million, or $0.14 per diluted share, in the fourth quarter of 2009.
Intersil's first quarter revenues by end market were as follows: high-end consumer, 19.9 percent of revenues; computing, 32.3 percent of revenues; industrial, 23.9 percent of revenues; and communications, 23.9 percent of revenues.
To help its cause, analog circuit designer and manufacturer Intersil recently acquired Techwell (San Jose). The purchase is being made through a cash tender offer at $18.50 per share. Net of Techwell's cash and equivalents, the transaction values Techwell, which is traded in the Nasdaq exchange, at approximately $370 million.
Last year, Intersil acquired Rock Semiconductor, a privately-held, fabless semiconductor company that develops integrated power management ICs. Continuing its buying spree, Intersil last year acquired Quellan Inc., a privately-held supplier in the design of high-performance analog signal processing integrated circuits.
In 2008, Intersil acquired Kenet Inc., a supplier of low-power data converters, for an undisclosed price. Also in 2008, Intersil acquired Zilker Labs Inc., a privately-held, fabless semiconductor company. Zilker Labs' so-called Digital-DC technology is a mixed-signal power conversion and management architecture.
"Because of this acquisition (of Techwell), industrial is now Intersil's largest end market, and is expected to drive stable, profitable growth," said Dave Bell, Intersil's president and chief executive, in a statement.
Separately, Intersil recently announced that it will donate a wafer fabrication facility and the land it occupies to the University of Central Florida.
The gift consists of 100,494 square feet (9,336 square meters) of office space, manufacturing and clean room facilities, plus a 5 acre (2 hectare) property. In addition, Intersil will provide utilities and assist with operating expenses during the first three years of UCF's ownership, enabling a turnkey solution for the university.
The entire donation is valued at approximately $13 million.
"It is our hope that the University of Central Florida will use this facility as a teaching and research center, as well as a high-tech business incubator for Palm Bay and the surrounding communities," Bell said.
The wafer fabrication facility was built by Harris Semiconductor in 1977 and has served as part of Intersil's semiconductor wafer fabrication operations until last year, when operations were consolidated into a single facility.
Known as "Fab 54," the facility has been used to make integrated circuits for major government, defense and aerospace programs. The facility was also used to make analog and mixed-signal products for consumer electronics and telecommunications equipment.
Intersil continues to make advanced semiconductor products in its Palm Bay, Florida facility, which serves as one of the company's major manufacturing locations. Approximately 550 people are employed in Palm Bay in a variety of engineering, manufacturing and administrative functions.