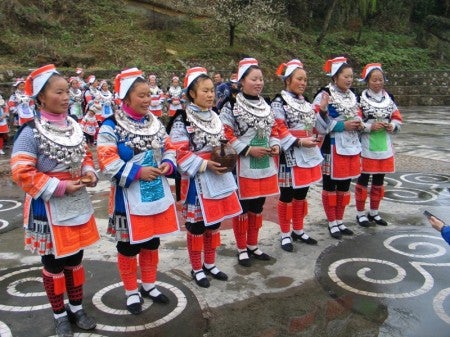 In March of 2009, Dr. Kristin Congdon, UCF Professor of Philosophy and Humanities, traveled to Guizhou province in China with humanities student Megan Peck and two alumni, Jackie Bacal and Tomas Valladares. Along with three scholars from the University of Oregon they are documenting traditional Chinese folk art.
The March trip focused on Miao minority cultural groups who live in remote hill villages in the southwest. This trip was the seventh trip to China taken by the ChinaVine research team.
You can find out more about their project documenting Chinese folk art for English-speaking audiences by going to ChinaVine.