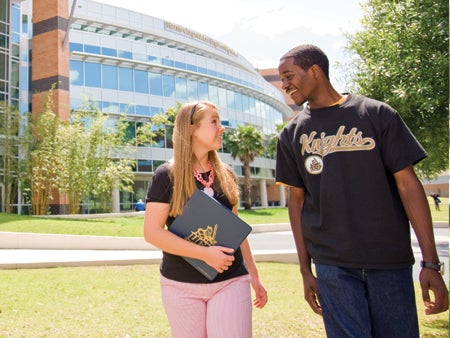 Beginning this spring, UCF will participate in the William D. Ford-Federal Direct Loan Program transitioning from the Family Federal Education Loan Program (FFELP), where funding came from a bank or other financial institution.
In summer 2010, all funding for Federal Stafford, PLUS, and Graduate PLUS loans will come directly from the U.S. Department of Education eliminating banks from the student loan process, providing students with a stable source of funds to cover the cost of education and eliminating loans being sold on the open market.
As UCF transitions to the Federal Direct Loan Program, the Office of Student Financial Assistance will continue to provide students, parents, and the university community with updated information.