Former UCF football greats and current and longtime National Football League standouts Blake Bortles and Latavius Murray '12 have combined to make a $500,000 gift commitment to UCF Athletics. Their commitment will be used to help renovate the sports medicine center and other components of the Wayne Densch Center, home of the UCF football team.
In recognition of their gift, UCF Athletics will name the sports medicine center in the Wayne Densch Sports Center the Bortles and Murray Athletic Training Room.
In partnership with Orlando Health Jewett Orthopedic Institute, the UCF Athletics sports medicine team provides best-in-class medical care for all UCF student-athletes. This reinvestment in the training room will deliver an enhanced environment for care.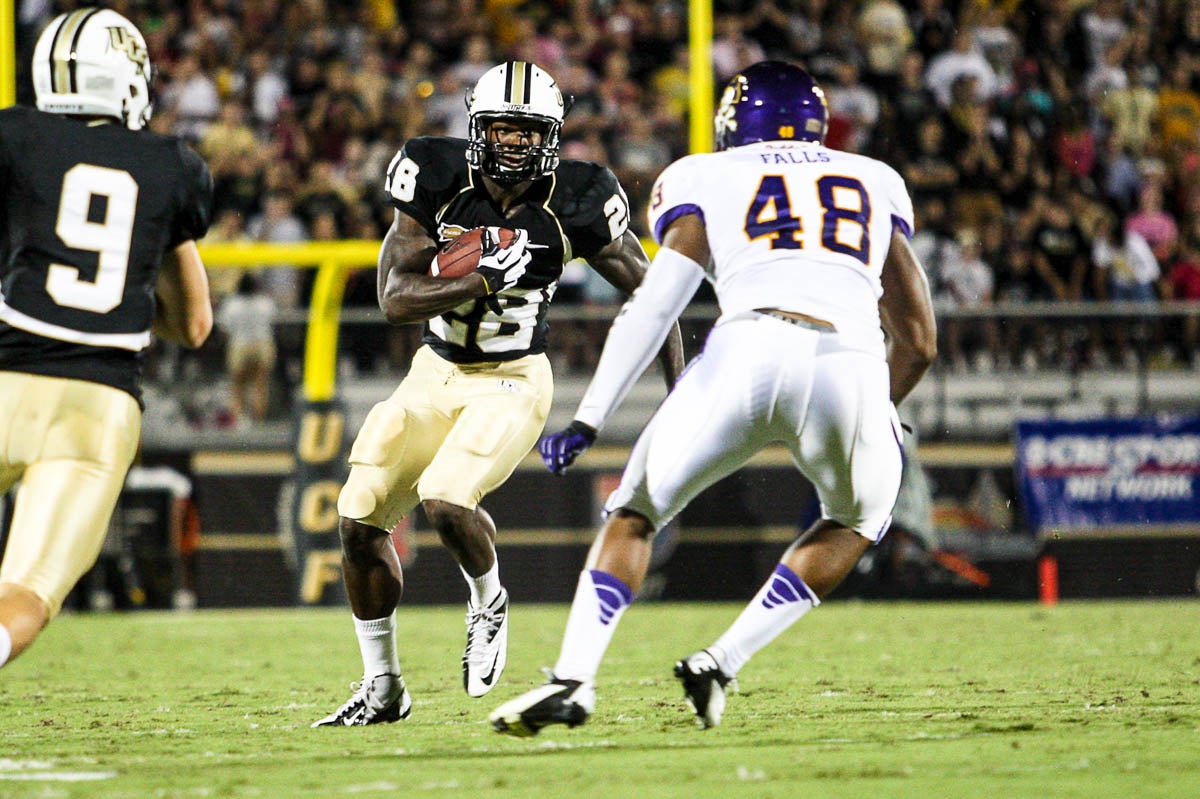 "My time at UCF made me the man and athlete I am today," says Murray. "My hope is that this gift will help leave an impact on the next generation of UCF Knights. I came to UCF to be a part of history, and it's an honor to be able to continue that history."
Bortles echoes the sentiments of his former teammate.
"UCF played a huge part in making me the football player and the person I am today," Bortles says. "I created lifelong relationships and countless memories while I was at UCF. I am excited about the direction the program is headed and I'm honored to have played a small part in making this an elite college football program for our current and future student-athletes."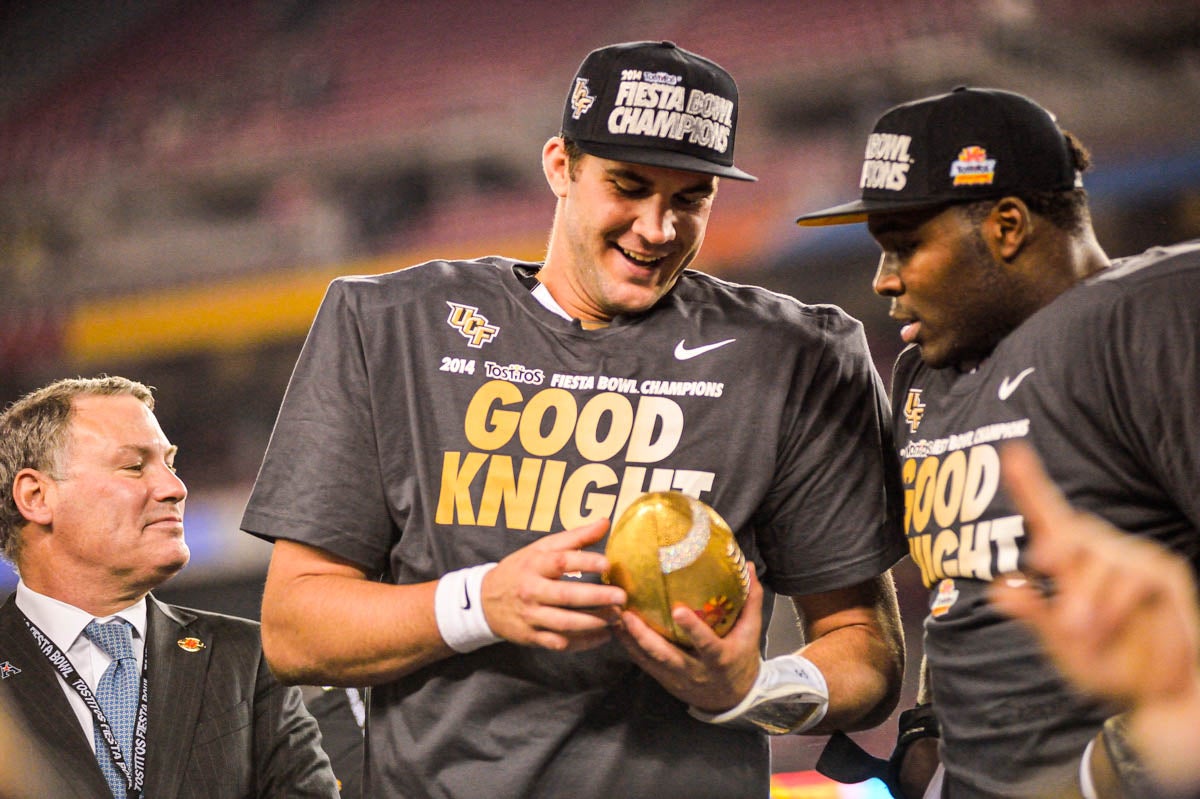 UCF football coach Gus Malzahn recently had a chance to meet Bortles and Murray when the two visited campus.
"Latavius and Blake obviously are UCF legends — and after meeting both it's clear they also are exceptional young men," says Malzahn. "Their combined gift shows how important this program and this university is to them. We want to thank them for their generosity and support, as well as wish them continued success in their professional careers. They are great guys for our players to look up to."
As with all major gift donors for UCF Athletics, Bortles and Murray will be recognized and stewarded through the Shareholders Society.
"Tay and Blake are great examples of outstanding people that took advantage of their opportunities while students at UCF," says UCF vice president and director of athletics Terry Mohajir. "Their academic/athletics successes, combined with their leadership traits, gave them the ability to make a substantial commitment to their university! I believe this gift commitment has illustrated their desires to see more student-athletes who benefited from their time here follow their direction by giving back to our school. We sincerely appreciate their heartfelt support to continue building our athletics program! CHARGE ON!"
Originally from Oviedo, Florida, Bortles played quarterback for the Knights in 2010–13 and was the American Athletic Conference offensive player of the year as a senior in 2013 when he led UCF to the AAC championship and a 52-42 win over fifth-rated Baylor in the Fiesta Bowl.
Bortles became UCF's highest draft pick in school history when he was selected with the third overall pick in the 2014 NFL Draft by the Jacksonville Jaguars. He played for the Jaguars from 2014-18, with the Los Angeles Rams in 2019, the Rams and the Denver Broncos in 2020 and currently is with the Green Bay Packers.
Born in Titusville, Florida, Murray played running back at UCF from 2008-12. He was a first-team all-Conference USA pick as a senior, leading the Knights in both scoring and all-purpose yardage in both 2011 and 2012. He graduated with his bachelor's degree in interpersonal/organizational communication in 2012.
A sixth-round draft pick of the Oakland Raiders in 2013, Murray played for the Raiders from 2013-16 — where he was a Pro Bowl selection in 2015 — the Minnesota Vikings in 2017-18 and has been with the New Orleans Saints since 2019.