Ever since grade school, Paulette Schank wanted to become a nurse.
That desire to help others drove her to first become a licensed practical nurse right after high school and later join the Air Force to become a flight nurse — eventually achieving the rank of colonel. Now she is stretching her wings even further at UCF's College of Nursing to attain additional education so she can help expand a school in Haiti to teach advance nursing techniques.
"Nursing is the richest, most rewarding field that anyone could ever work in," says Schank. "You connect with people every day."
Her lifelong commitment to serving others has resulted in an impactful list of selfless deeds — so much so that she has been chronicled by CBS News' 60 Minutes and Friday was recognized as a "History Maker" by U.S. Rep. Darren Soto in Kissimmee.
Schank earned her bachelor's degree at LaSalle University and her master's at Temple University, both in Philadelphia, where she moved back to after retiring from the military in 2014. She started classes at UCF last fall, while also working as a nurse anesthetist at Osceola Regional Medical Center in Kissimmee.
The daughter of a navy chief petty officer, she served in the Air Force 24 years, often in war zones. During her final five years in the Air Force she was commander of the 514th Aerospace Medicine Squadron at Joint Base McGuire-Dix-Lakehurst, New Jersey, where she was responsible for the medical support of more than 2,600 personnel. Through the years serving domestically and around the world she gained extensive nursing experience as a clinical nurse specialist in critical care, a certified registered nurse anesthetist, and certified family nurse practitioner.
In addition, she has participated in numerous humanitarian medical missions, providing medical care to earthquake victims in Haiti, American embassy bombing victims in Tanzania, Africa, and underserved communities of Peru, Honduras, Haiti and elsewhere.
Volunteerism has always been a part of her life, she says.
"At the age of 14, I was a Red Cross volunteer working in an emergency room and today I continue to volunteer each year on mission trips," she says. "My next medical mission is June in Peru."
Her new goal to help expand the school in Haiti led her to move to Orlando and attend UCF, she says, because the university is one of the few places that offers the three programs in one place that she sought: nurse practitioner, nurse educator and doctor of nursing practice.
The Haitian school already offers a bachelor's in science for nursing, but Schank wants to help expand it by offering a program in master's-level nursing.
"The goal is to teach advance-practice nurses in Haiti, which is a country in such need of medical care," Schank says. "This impact would be more than just a mission trip."
Schank's outlook on nursing has been chronicled by CBS News correspondent Scott Pelley. She was the subject of one of Pelley's 60 Minutes stories and the focus of a chapter on "Selflessness'' in his book, Truths Worth Telling.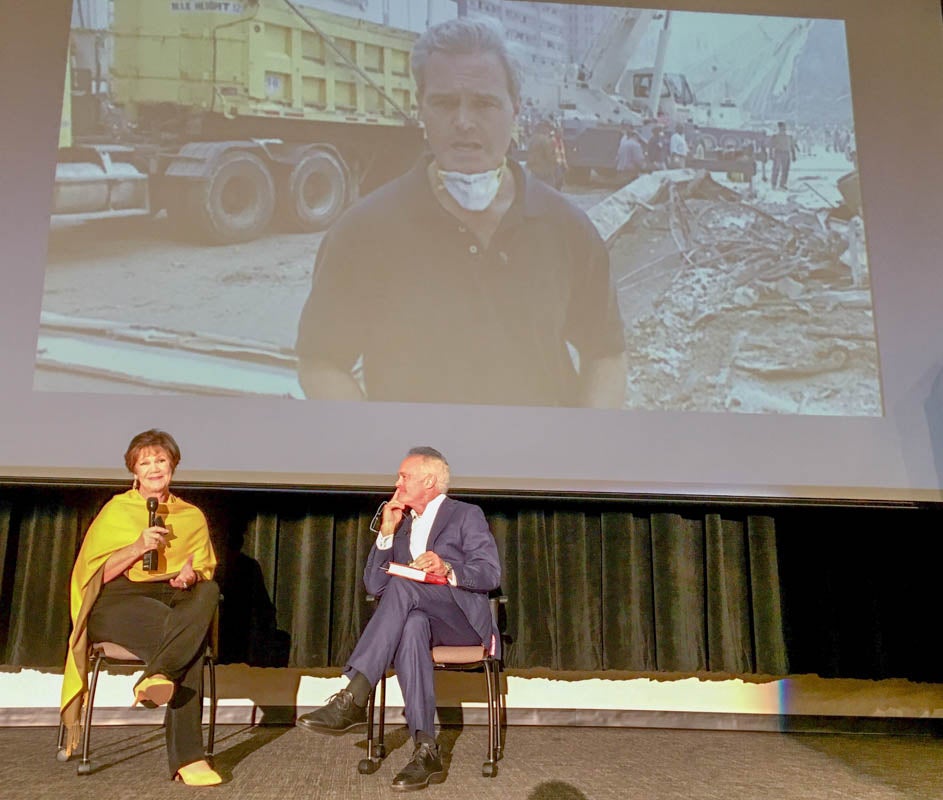 After Rick Brunson '84, an associate instructor in the Nicholson School of Communication and Media, read the book last year, he had a chance encounter with Schank at a birthday party and asked her to speak about her career to his principles of journalism class in October. Through Schank, Brunson sought to also have Pelley address his class via Skype, but the correspondent did one better ­— he visited the class while he was in Orlando for a speaking engagement.
"Paulette saved countless lives of military servicemen and women, as well as civilians, as a field hospital surgical nurse during the Iraq war," Brunson says. "Pelley's [60 Minutes] story shows her giving blood from her own arm when the field hospital ran out of units and a soldier blown up by an IED came in and needed blood to survive. Thanks to her, he did."
Schank said the discussion during class that night evolved into the importance of connecting with others.
To commemorate Women's History Month, Soto of Florida's 9th District read a bio of Schank on the floor of Congress last week, and at 6 p.m. Friday she was honored during a ceremony in his office.
"She has dedicated her life to caring for others, be it in Florida or around the world," Soto says.
In her personal time, Schank says she likes to kayak and play piano. But never far from her thoughts is her goal for Haiti.
"There's so many parts of that puzzle, but they'll all be fixed," she says. "When you talk about things and share your dreams with others, someone is always there to help with a solution."