On March 1, the UCF Lake Nona Hospital (formerly the Lake Nona Medical Center), which was developed in partnership with HCA Healthcare's North Florida Division, will begin to serve the local community and students at the College of Medicine.
Located at 6700 Lake Nona Blvd., the newly completed teaching hospital began development in October 2018. The hospital will provide 24/7 emergency care, a range of other healthcare services for an estimated 17,000 patients in its first year, as well as hands-on learning opportunities for UCF medical students.
The facility has created 350 new jobs in the region, including positions for more than 250 physicians who specialize in areas such as primary care, cardiology, surgery, gastroenterology, obstetrics and gynecology, infectious disease, neurohealth sciences, and more.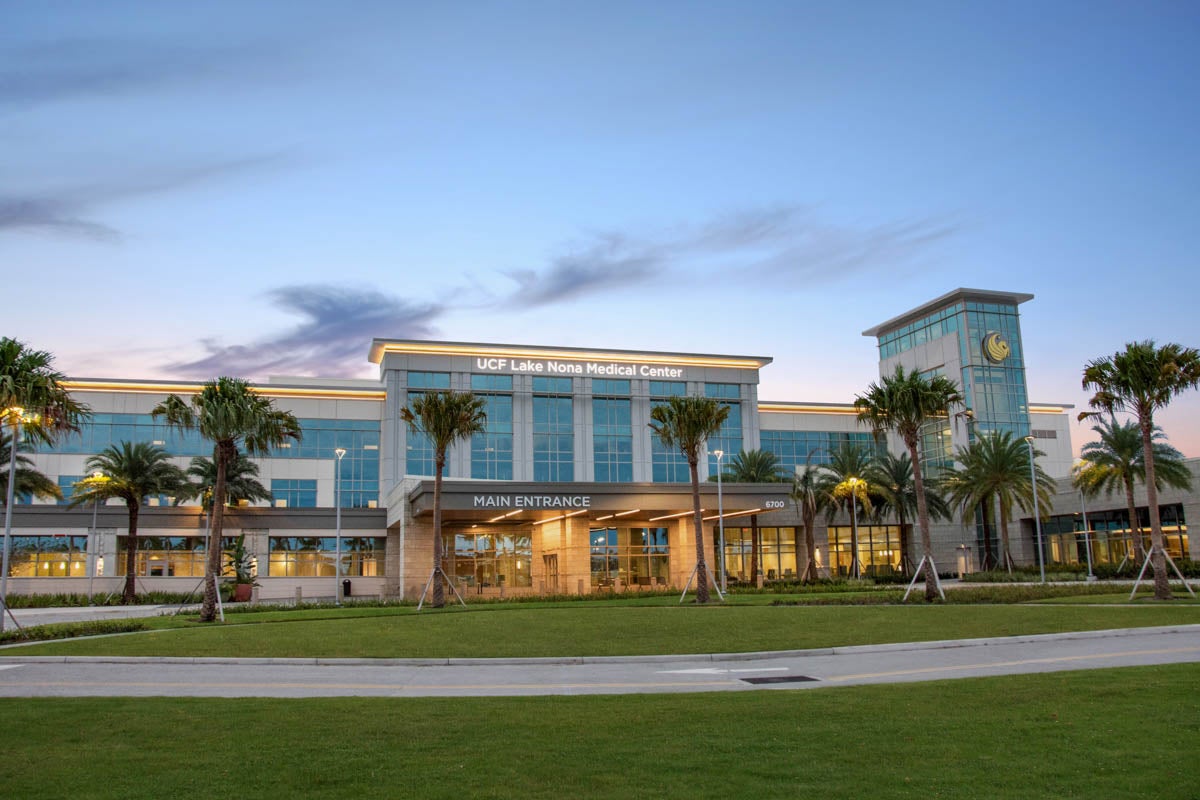 The front entrance of the UCF Lake Nona Hospital (Photo courtesy of the UCF Lake Nona Hospital)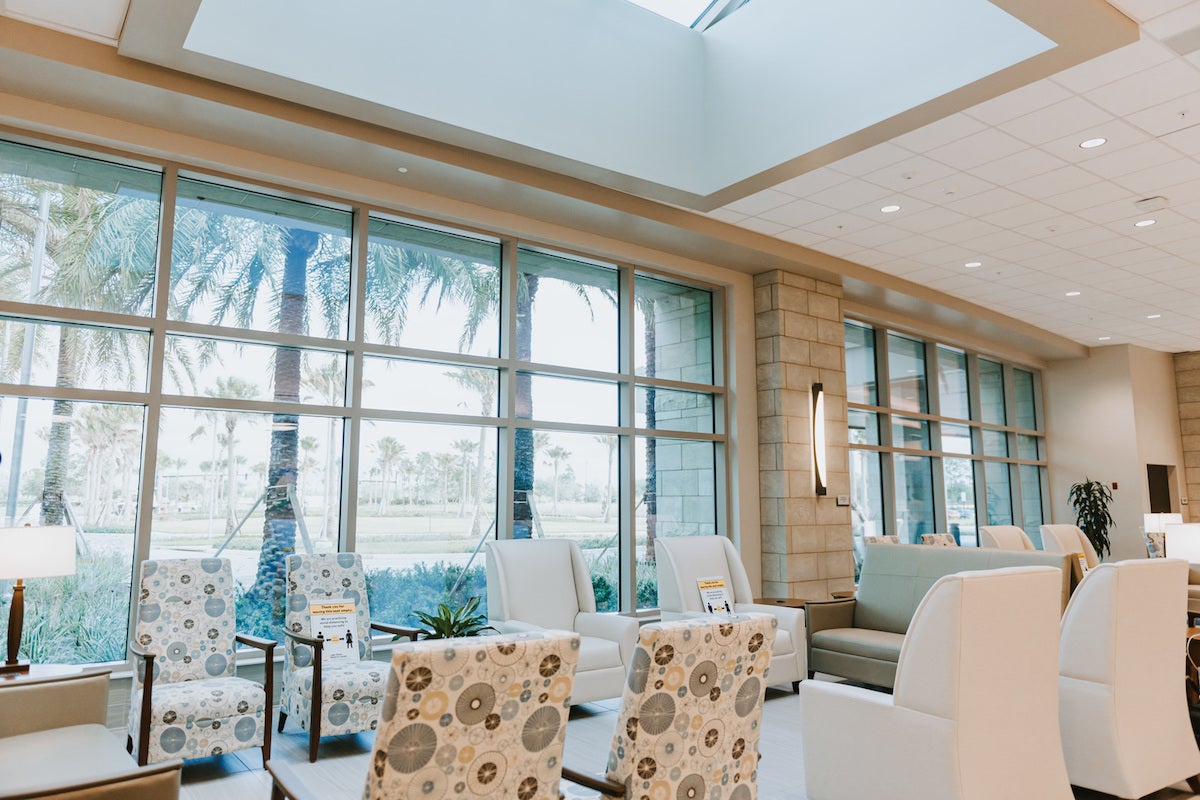 Natural lighting throughout the hospital adds to the welcoming feel. The bright lobby spaces and waitings rooms are oversized so that no patient feels crowded and to allow for physical distancing.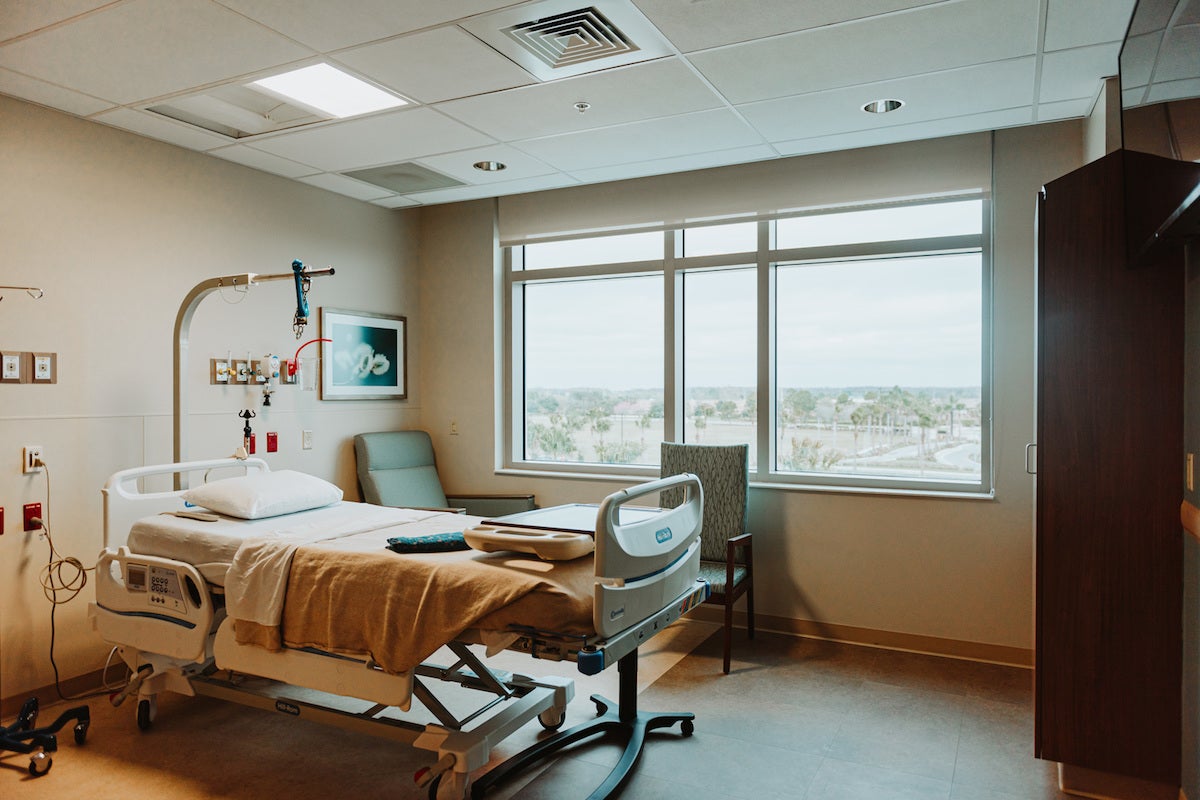 The 204,709-square-foot hospital has 64 patient beds and can accommodate up to 80 beds in the current space when needed. With the possibility of future expansions, up to 500 patient beds may be available in the hospital.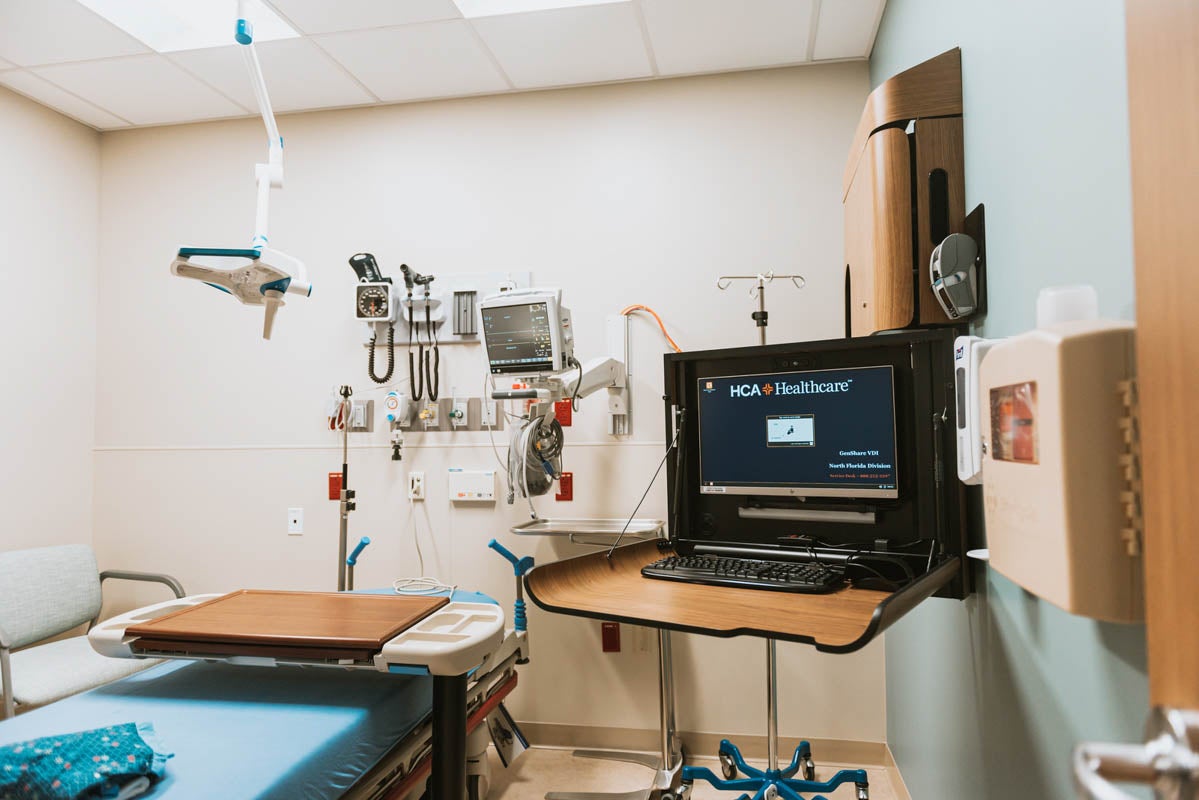 Emergency room exam spaces include moveable computers built into the walls to allow caregivers to quickly access patient information.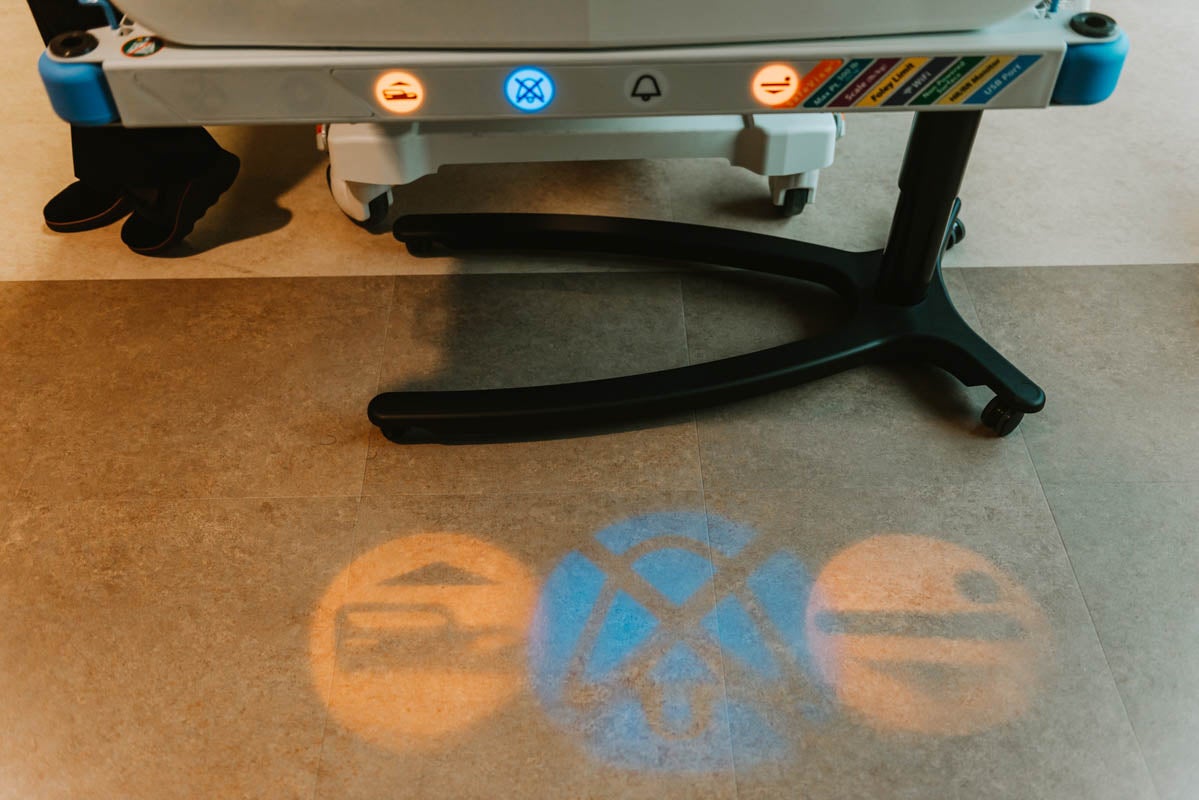 Patient beds feature an alarm function to provide reminders, such as stay in bed, that are also visible outside the rooms. The alarm includes an audio feature that can provide prompts in six different languages and will be programmed for each patients' preference.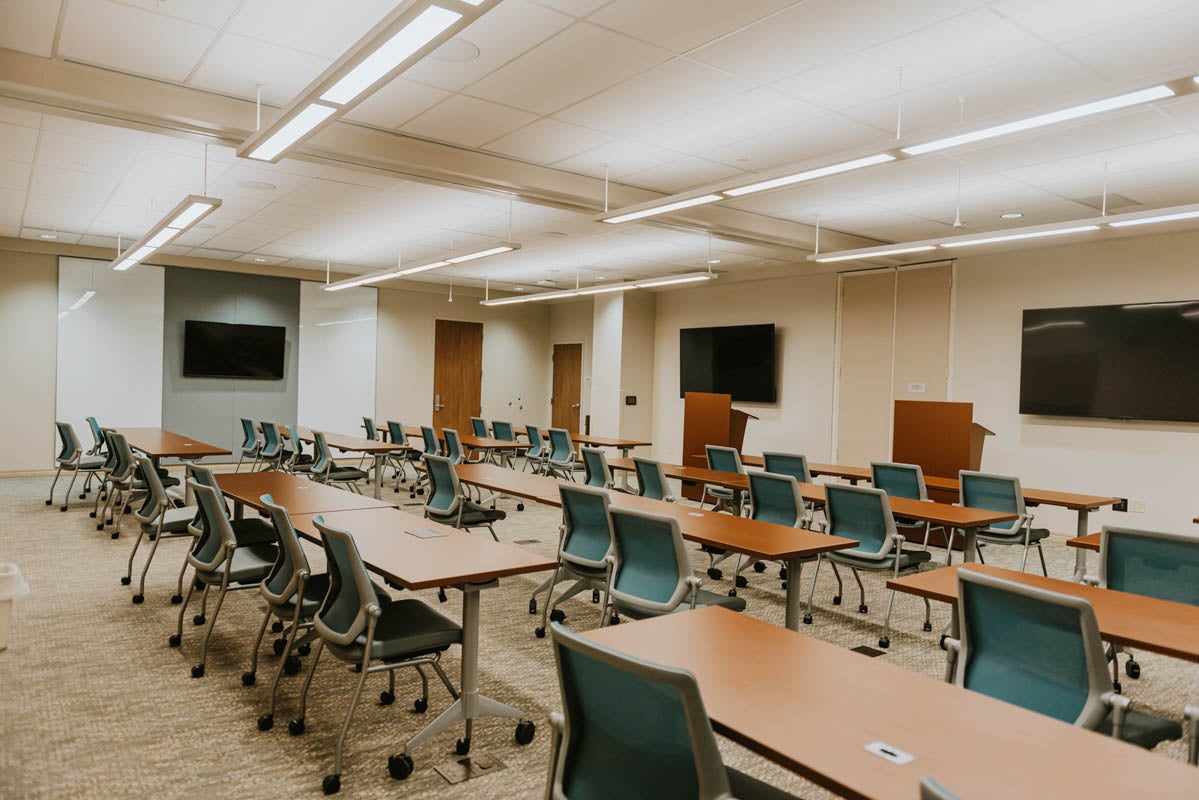 Each of the three floors of the facility has two classrooms that will benefit medical students, future residents and fellows at the College of Medicine.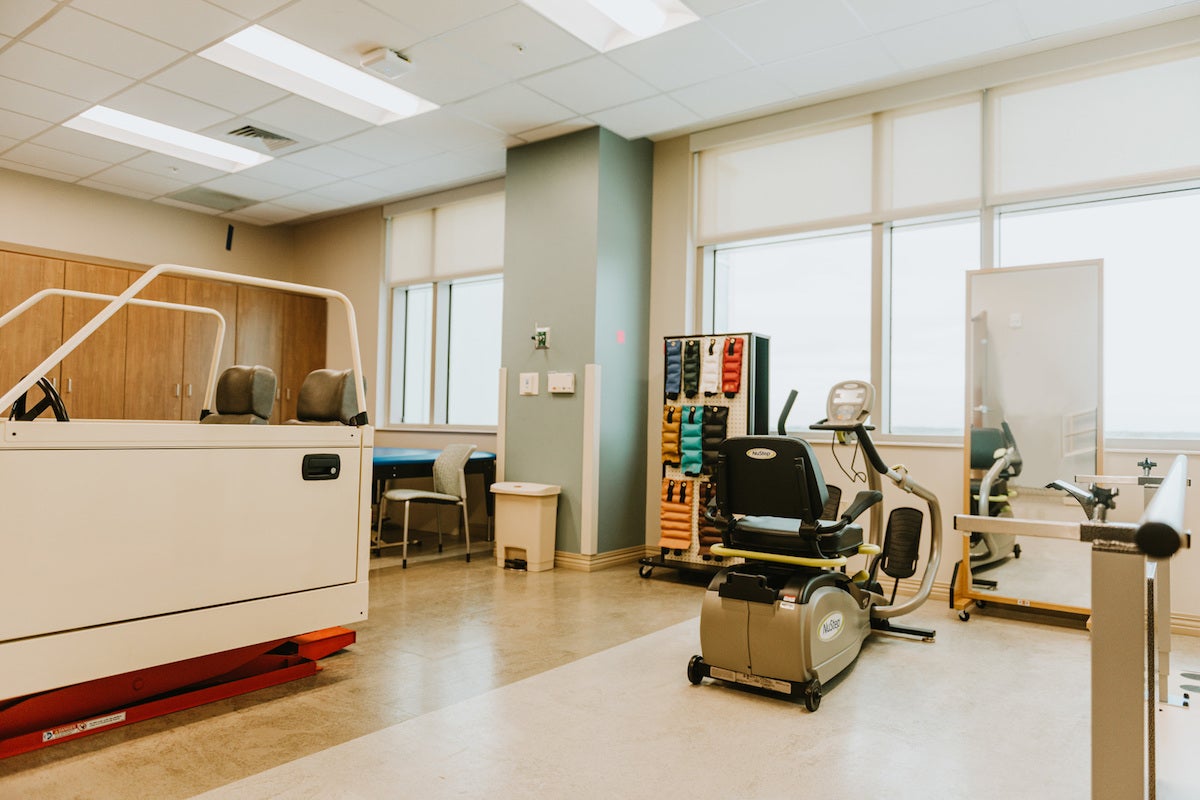 A physical therapy room includes weights, exercise equipment, stairs and a mock car to help patients recovering from injuries.


The imaging center includes two CT scanners and a starry ceiling that provides an enhanced view for patients and references UCF's motto of 'Reach for the Stars'.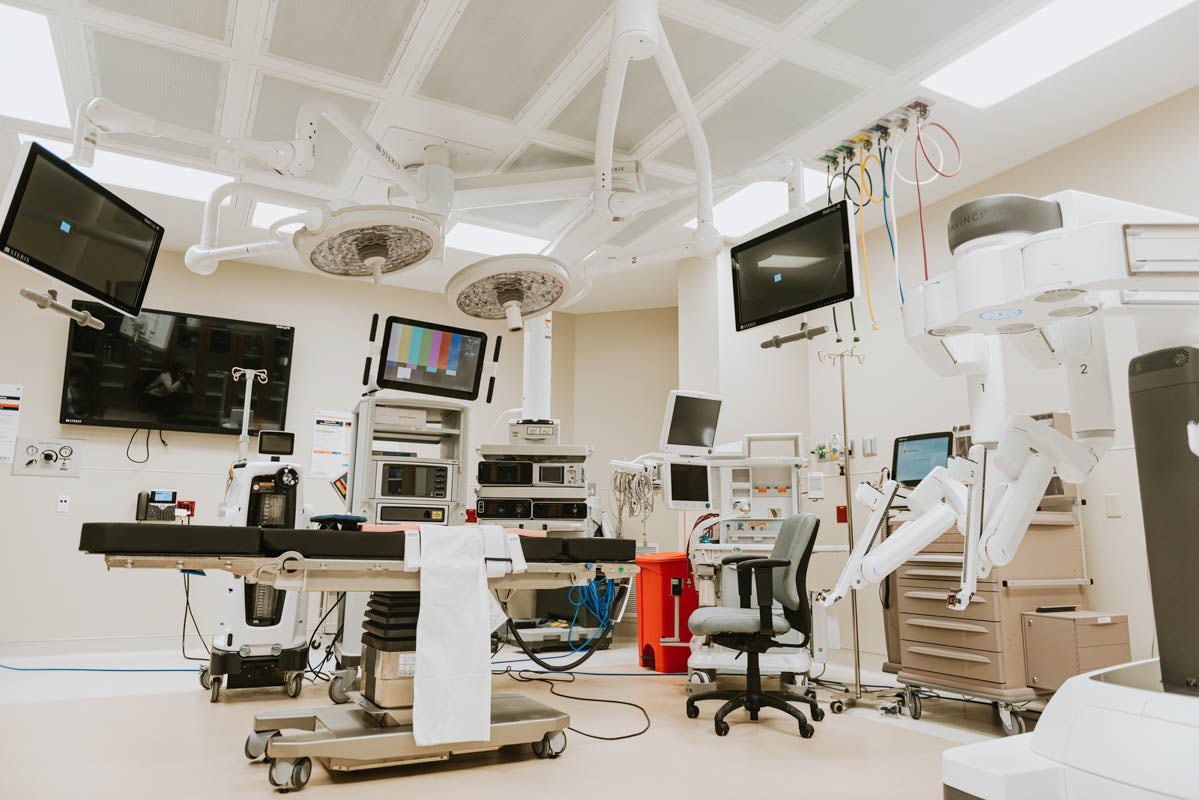 Four surgical suites are equipped with the latest technology and are closely located to the sanitization room, which allows medical staff to quickly access supplies and save time during procedures.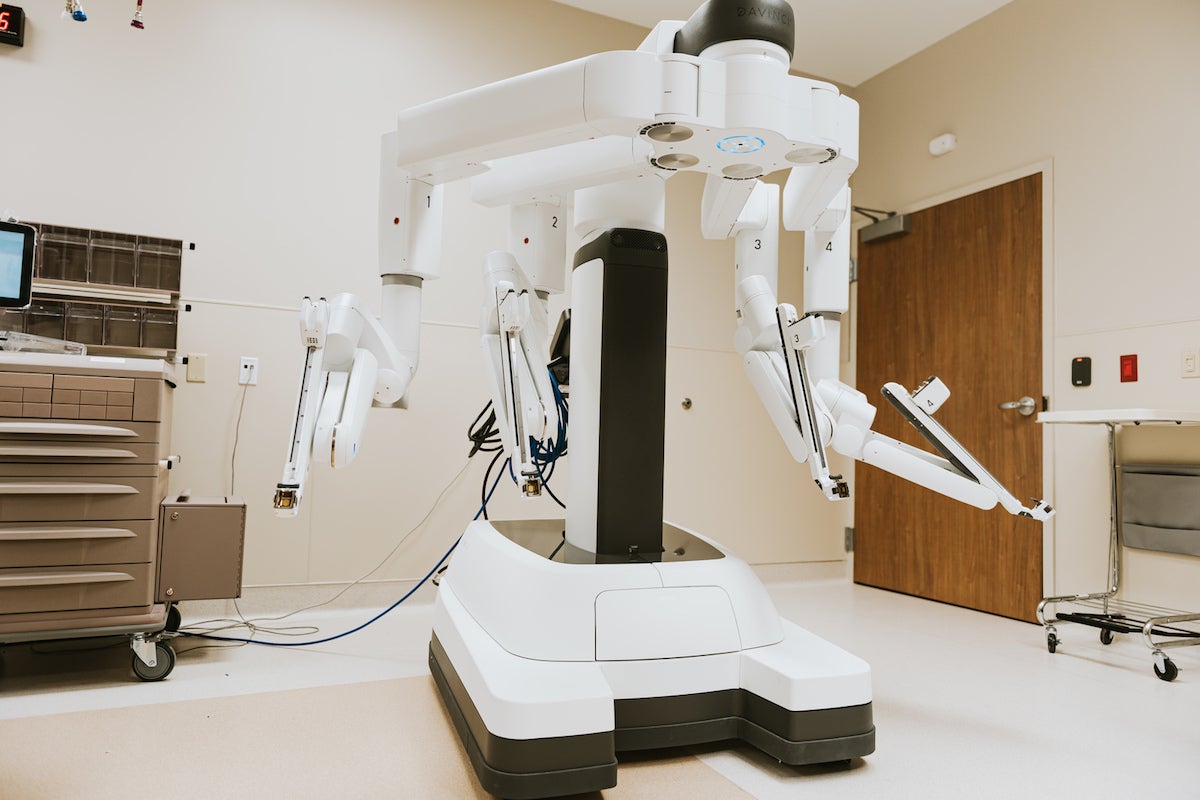 The DaVinci robotic assistant system is one piece of advanced technology that will be used to provide quality care for patients. This device facilitates minimally invasive surgeries.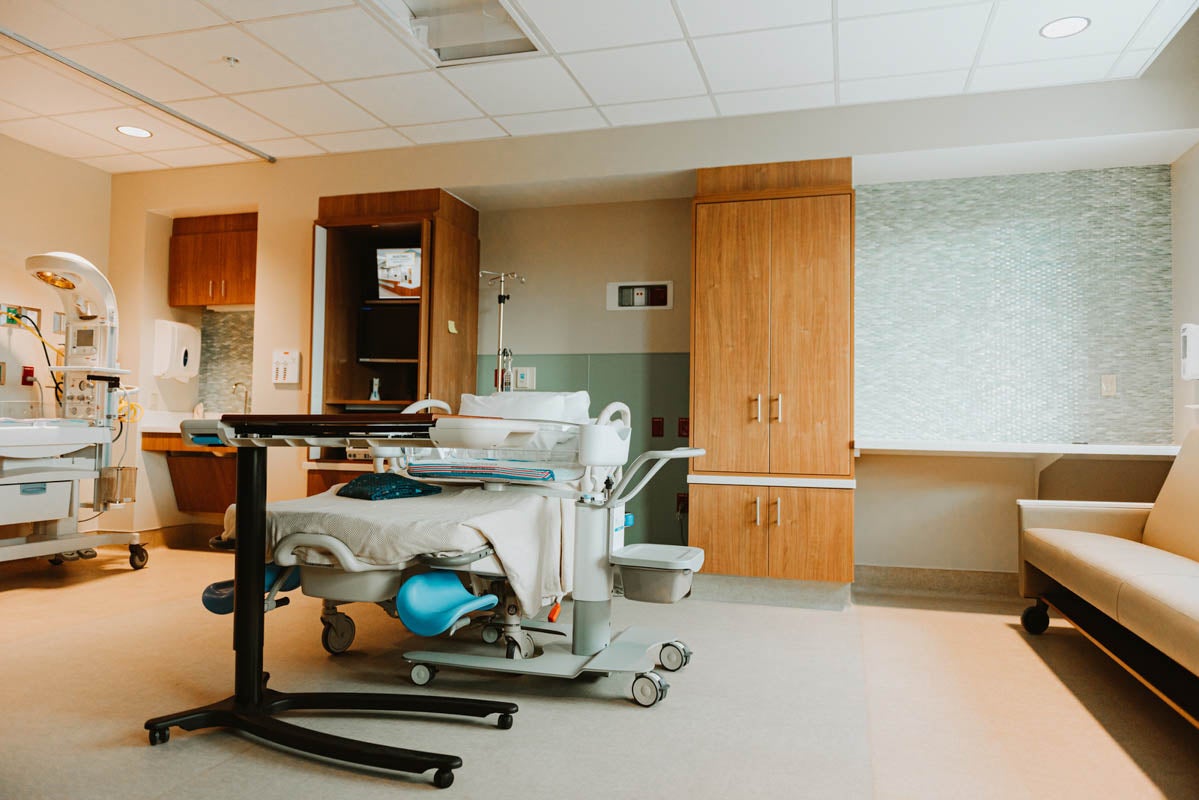 Six birthing suites feature a patient bed for mom, bassinets for baby and a pull-out couch for a partner or family member. A TV in the room will also display updates on which medical providers have been in the room and what services they've provided, as well as the location of the patient so all interested parties can stay informed.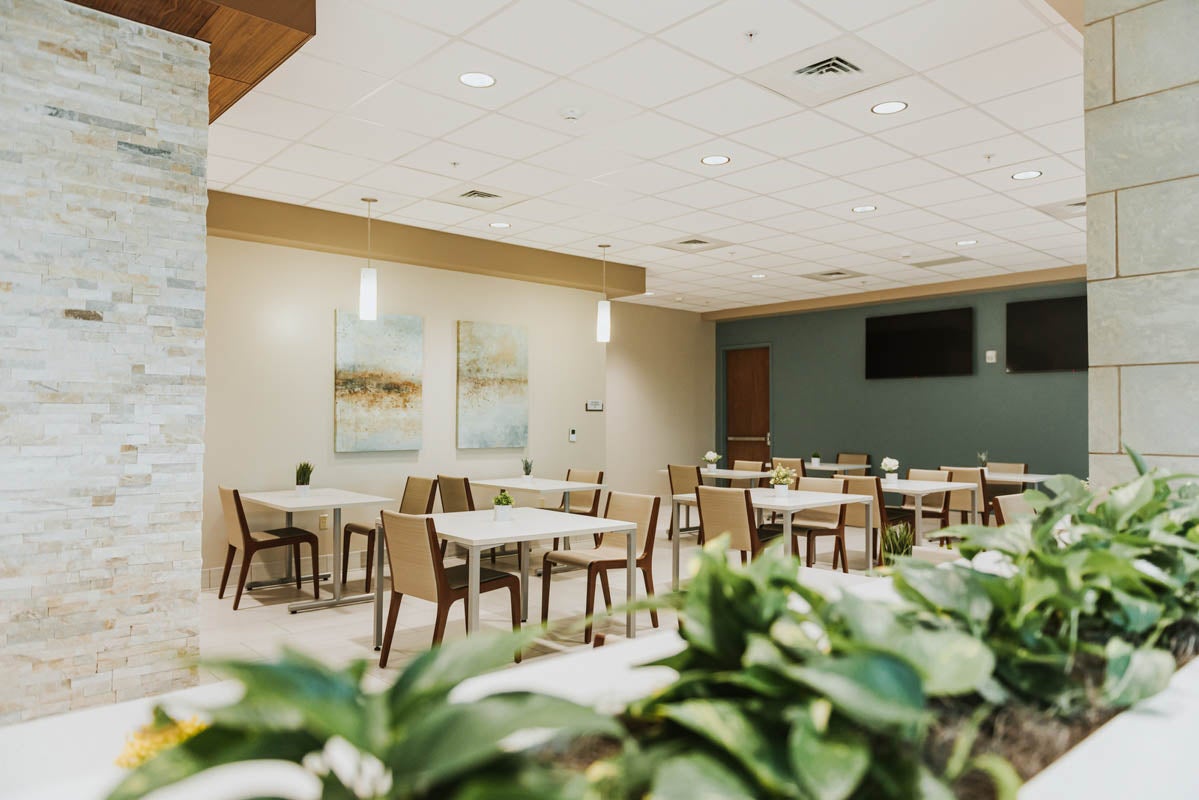 Cafe Refresh is located on the first floor and is open to the public for breakfast, lunch and dinner.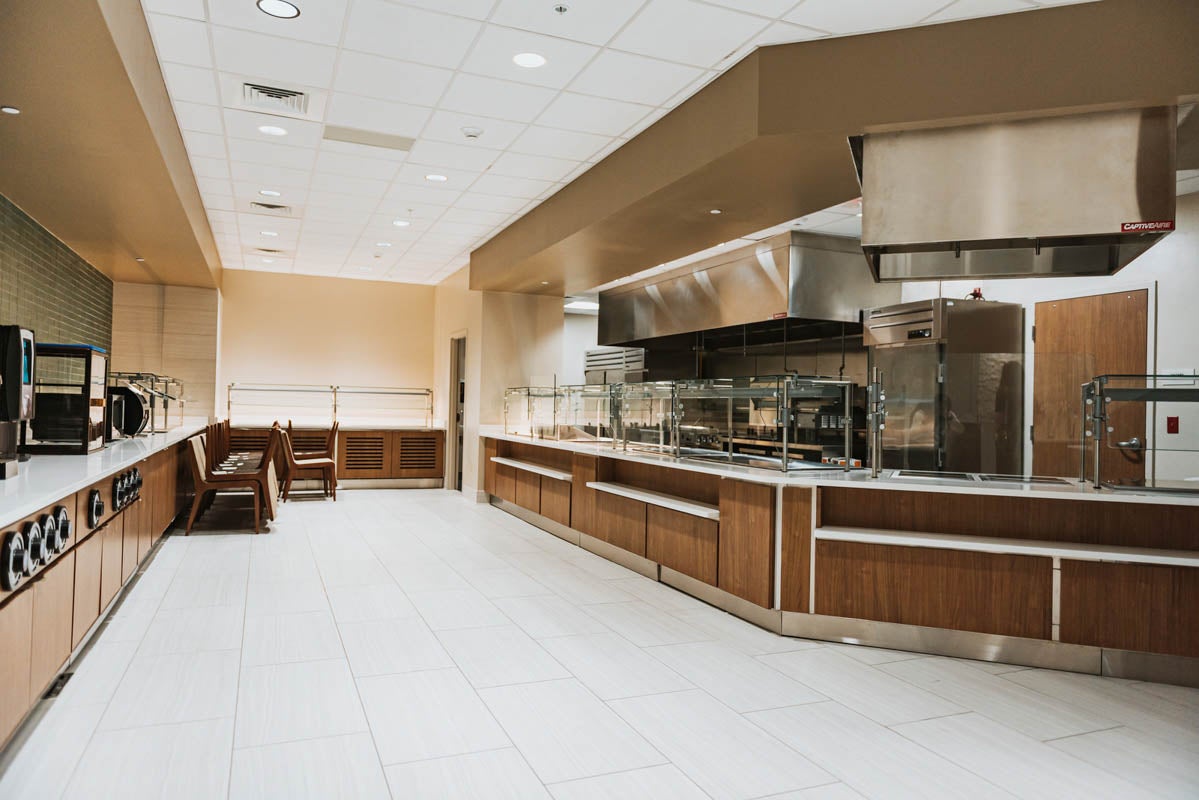 Chef Edwin Martinez, who previously served at The Boheme, will provide healthy, made-to-order meals.